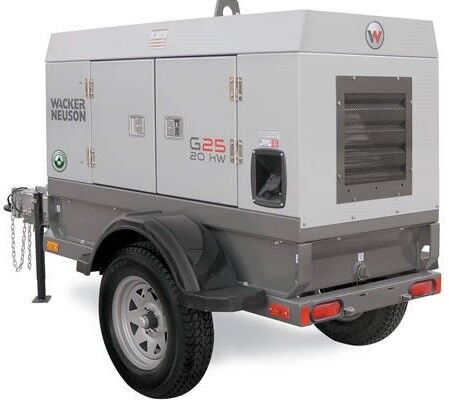 Industrial generators are a key factor to the success of any business. Not only do they prevent costly business interruptions, but they also supply power to areas that are not on the electrical grid. For businesses that are dependent on electricity such as hospitals, research centres, and supermarkets, power outages can have disastrous effects.
By definition, industrial generators are a kind of equipment that turns mechanical energy into electrical energy. Unfortunately, even though these generations are a necessary part of any contingency plan, many businesses may put off buying one due to its prohibitive cost. When they realise that it is time to buy one, it is often too late.
One of the many places where industrial generators may be bought is on eBay. While there are many shops that sell cheap industrial generators, eBay can actually help the shopper locate people who are selling it even cheaper. This is because many of these sellers do not operate traditional storefronts, which means that they can pass their savings on rent and utilities to the shopper. At the end of the day, however, buyers who are serious about buying cheap industrial generators should first understand the various types of generators on the market today as well as the process of getting it economically on eBay.
Determine the Power Requirement
The first step in finding a budget generator is to determine one's business requirements. Generally, the lower the amount of power that the generator can supply, the cheaper the generator is being sold. However, if the power does not fully serve the requirements of the business, purchasing this type of generator can be more expensive in the long run. To begin with, it does not make sense to power a hospital with a portable generator. Not only can it overload the generator and destroy it, it can also damage the equipment connected to it.
To calculate the power requirement, take stock of all the equipment that need to be operated simultaneously. Write it down and indicate their starting and running wattage, which can be found on their owner's manual or identification plate. The total power requirements may be calculated in kilowatts (KW) or kilovolt-amperes (KVA). For those who are not well-versed in electrical matters, it is generally advisable to consult an electrician. Also, consider adding a buffer of 20 per cent for future electrical needs as well to keep the generator from overloading.
Evaluate the Industrial Generator
After identifying the power requirement, it is now time to take a look at the different types of generators based on their size and fuel type. Below is a quick description of the various kinds of generators on the market today.
Industrial Generator Size Type
There are two kinds of industrial generators: standby and towable. Standby industrial generators are permanently installed in the business' electrical system and has a natural gas line, while towable generators are trailer-mounted and used in remote jobsites with no access to electricity. These towable generators are often used by utility, construction, and telecommunication companies. Generally, industrial generators can supply anywhere from 30 kilowatts to 6 megawatts of electricity. These are often three phase power generators.
Industrial Generator Fuel Type
When it comes to industrial generators, there are typically three types of fuel: propane, diesel, and petrol. Below is a table discussing the advantages and disadvantages of each fuel type.
| Fuel Type | Description |
| --- | --- |
| | Also known as liquefied petroleum gas (LPG); easy to buy; efficient; natural gas is also more expensive compared to other types of fuel; can be dangerous when pipeline is broken |
| | More affordable than natural gas; can be a health hazard due to carbon monoxide; environmental hazard due to combustibility; needs proper ventilation; shorter useful life due to petrol eating away at the generator; inefficient fuel |
| | More expensive compared to petrol; fuel-efficiency leads to cost savings; minimal fumes; not as hazardous to the health as petrol fumes; higher combustible point making it safer; can operate in sub-Arctic climates |
Most businesses choose to use diesel-powered generators because of its fuel efficiency and long-term cost savings. While these may be louder than other types of generators, many businesses already operate in loud industrial workplaces, making it hardly noticeable. It should be noted, however, that diesel generators have higher upfront costs because it is generally more expensive.
Consider a Used Generator
Purchasing used industrial generators are a great way to save money. The downside of purchasing used generators is that there is often no longer a manufacturer's guarantee. For those who are thinking about buying branded industrial-strength generators, it should be noted that durability is often not an issue especially if it has only been used for one to two years. Despite this, it is still advisable to purchase generators used only for back-up power. Generators used as the primary source of power in remote locations are expected to have experienced more wear and tear.
Those who are considering used generators should make sure to properly inspect the unit before purchase. First, try to find out the age, hours, and history of the used generator. Most generators are equipped with a mileometer, which is helpful in finding out how long it has been used.
As for the age and history, this can be easily obtained from the owner. When buying on eBay, most sellers ask the buyer to collect the generator from their area. Some may even agree to an inspection of machine before purchase. Should this be the case, take this as a chance to thoroughly interview the seller to check for his or her knowledge in machine maintenance. This should tell the buyer if the machine is being properly serviced.
Additionally, check the integrity of the wiring and welds. It may also be a good idea to conduct a load test before purchasing the industrial generator. Last but not least, make sure to ask the seller if the generator has been modified to ensure user safety. While it is tempting to purchase generic generators due to the price, it is often advisable to purchase branded ones such as Caterpillar, Yamaha, Kohler, John Deere, and Cummins, among many others. When it comes to pricing, shoppers can typically expect buying industrial generators for half the original cost.
Understand What "Cheap" Means
For businesses to turn a profit, cutting costs must be done to a reasonable degree. While saving on paperclips or bottled water is a great idea, scrimping on industrial generators may cause more trouble down the line than it is worth. For example, while diesel generators are typically the most expensive among the industrial generators, it is generally accepted to be the most cost-effective in the long run. Branded generators, on the other hand, also require a high initial outlay but can save the user a lot of money in maintenance costs. Nonbranded generators have been known to even damage equipment, which can even be more expensive for the business. For countries that have strict electrical codes, these may not even meet the requirements and consequently the business may not even be able to use them.
Shopping for Cheaper Industrial Generators on eBay
Individuals who are looking for industrial generators should not discount searching on eBay for great deals. Begin by typing "generator" on the search field found on the homepage. This action should give you hundreds of industrial generators to choose from. For people who are used to looking at a couple of industrial generators at a time, the sheer number of results can be overwhelming.
Fortunately, eBay can help in zeroing in your desired listing through the use of filters such as generator type, power source, make, max output, condition, price, and item location, among others. You can also add additional search terms like "diesel industrial generator" to narrow down results even further. For results that are too narrow, on the other hand, you may benefit from removing keywords such as simply searching for "diesel generator".
Another way to go about your search for industrial generators is through the eBay Advanced Search tool. Here, you can specify your parameters before you even run the search. Since industrial generators are difficult to ship, you can look for sellers that are near your location for easy collection. This also means that you can drive to inspect the industrial generator before deciding to purchase it, which is a common practice by smart and savvy shoppers, particularly for big-ticket items.
Conclusion
Shoppers who are looking to save money by purchasing cheap industrial generators should certainly look for these on eBay. With so many sellers, it is almost impossible not to find a great deal on this online marketplace. When looking to save money on industrial generators, however, it is helpful to first determine one's power requirement to help understand the type of generator needed. Industrial generators typically come in two forms: towable and standby. These are powered by propane, petrol, and diesel.
Businesses who are looking for something cheap should also consider buying second-hand generators. However, it is important to evaluate its condition, age, history, and the number of hours it has been running before buying it. Businesses should also think about the fact that some generators may only be "expensive" due to the initial costs, but because it requires less maintenance and fuel, they are cheaper in the long run. Shopping on eBay is a fantastic way of finding cheap industrial generators from the comfort of one's office.