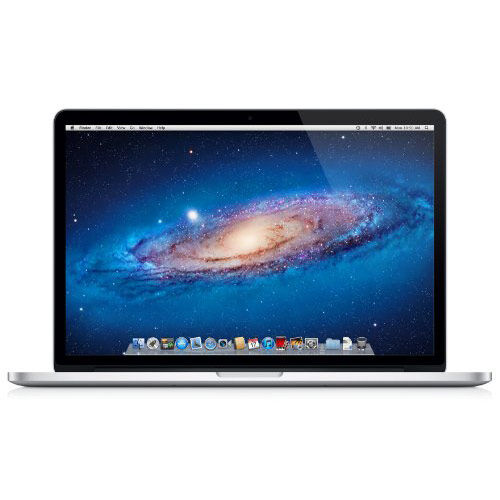 Laptops enable their owners to take their work, entertainment, or other essential digital content wherever they go. People in different professions use laptops for keeping records, running important software, creating reports or presentations, and storing files. Apple Inc. has been in the business of making computers for decades. Apple laptops feature a sleek, streamlined design, powerful hardware components, and a fast operating system, all of which are attractive to prospective buyers.
A buyer who is looking for an Apple laptop can order one directly from the Apple website or from a third-party retailer. Buyers can also check eBay for a broad selection of Apple laptops, including brand-new laptops, used laptops, and refurbished models. To make the right choice of an Apple laptop, buyers must be thoroughly familiar with all the features and options that are available in these products. They also need to understand how the specifications of various hardware components affect overall laptop performance. Additionally, understanding how to harness the functionalities of eBay can be helpful in finding the right Apple laptop for one's needs.
Selecting the Size of Apple Laptops
If one plans to leave a laptop at home and use it as a substitute for a regular desktop computer, then a laptop with a larger screen may be appropriate. However, if one plans to carry the laptop around to client meetings, classes, or other locations, a larger screen size could be problematic. When portability is key, laptops with smaller screens work better. The user can tuck the smaller laptop into a handbag, briefcase, or laptop bag and conduct business or do schoolwork as needed.
Apple laptops are designed to be streamlined and slender. The MacBook Air in particular is incredibly thin and lightweight. The bulkier, more powerful MacBook Pro is still lightweight compared to other laptops with the same screen size and similar hardware components.
Considering the Types of Apple Laptops
Apple laptops come in three primary classes. Buyers can choose the slender MacBook Air, the basic MacBook, or the powerful MacBook Pro. Each one has the high quality and superior functionality that Apple fans expect. However, each type also has its own unique features. Buyers should investigate each type of laptop thoroughly to see which one suits their needs.
MacBook Air
Slim and ultra-portable, the MacBook Air is the smaller and thinner of the Apple laptops. It comes in 11-inch and 13-inch screen sizes. Owners of the MacBook Air find that it runs quietly and quickly when they are browsing the Internet, attending to email, or conducting other tasks. The screen has crisp high resolution for excellent graphics, although the processor is not equipped to handle higher levels of motion graphics and images.
The MacBook Air is somewhat less powerful than the MacBook and much less powerful than the MacBook Pro. However, it is far lighter and thinner than either of the other types of Apple laptops. Since the MacBook Air came on the market, its price has dipped to a manageable level, about the same as the cost of a standard MacBook. The MacBook Air has no DVD drive, but files can be uploaded to and downloaded from it using the onboard USB port and a USB flash drive.
MacBook
The MacBook is Apple's basic laptop, slightly older the the MacBook Pro and MacBook Air. Since it is no longer sold on the company's website, look for it on eBay instead. The MacBook offers excellent mid-range performance for individuals who need to do word processing, web browsing, emailing, photo editing, and media viewing. However, for high-performance needs and for more powerful graphics, users should go with the MacBook Pro.
Unlike the trim MacBook Air, the regular MacBook has a DVD reader and burner. It also has a bigger hard drive for more file storage space as well as Ethernet. The extra options and processing power mean larger, heavier components, which make the MacBook bulkier than the MacBook Air but a bit smaller than the MacBook Pro.
MacBook Pro
The MacBook Pro boasts larger screen size options, including 13-inch, 15-inch, and 17-inch screens. It contains powerful hardware components that make it fast and boost graphics potential. Owners can use video processing software, music processing software, and high-level photo editing programs on the MacBook Pro. Some versions of the MacBook Pro have Retina display, which is a new screen technology that offers extremely precise and detailed graphics. While the graphics are stunning, the processing power is equally impressive. Because it needs to be portable, the MacBook Pro has some limitations compared to a desktop Apple computer; however, for its size, the speed and performance are excellent.
MacBook Pros have FireWire. Buyers can find options that feature the standard white plastic exterior or an aluminium version. The MacBook Pro is heavier than both the standard MacBook and the MacBook Air.
Factoring in the Condition of an Apple Laptop
Laptops are fairly expensive. Apple laptops often cost more than laptops from other companies because of their high quality and the status of the brand. Buyers face a choice when selecting their Apple laptops. They can purchase a new laptop, a pre-owned laptop, or a refurbished laptop.
New Apple Laptops
New Apple laptops have not been used previously. They are brand-new and should be in pristine condition. These laptops are expensive, and if a buyer purchases a new Apple laptop from a location other than the company website, it may be obtained at a lower price.
Used Apple Laptops
Used Apple laptops are generally much cheaper than new ones. They served a previous owner, and as a result, they may have a few nicks or scratches on their surfaces. A used laptop may also have a much shorter battery life than a new one.
Buyers need to ensure that the screen of the used Apple laptop is clear and unmarked, without any dead pixels. They must also ask about any issues that the previous owner has experienced with the laptop or parts that were recently replaced. Buyers should keep in mind that a used laptop may not last nearly as long as a new one.
Buyers of used Apple laptops may have a choice between laptops that are "like new" or "lightly used" and others that are simply marked "used." In most cases, the terms "like new" or "lightly used" indicate much less wear and tear to the laptop. These laptops are typically priced a little higher and should have a longer lifespan.
Refurbished Apple Laptops
A refurbished laptop has been used by another consumer. However, it has been taken apart, repaired, and cleaned. Faulty components have been replaced, and the laptop should be in top working condition. Manufacturer-refurbished laptops are laptops that Apple technicians have serviced and repaired. Seller-refurbished laptops had all repairs and replacements conducted by the seller, typically the recent owner of the laptop.
Buyers who are considering refurbished Apple laptops should obtain a list detailing all the work that was done to the machine. The buyer also needs to check with the seller to ensure that the laptop battery was replaced during the refurbishing process. Prices for refurbished Apple laptops are usually lower than the cost of a new laptop and a little higher than the cost of a used one.
Buying Apple Laptops on eBay
To purchase your new or pre-owned Apple laptop on eBay, start on the home page and enter a basic search term, such as "Apple laptop", into the search bar. eBay's rapid search engine returns your results within just a few seconds. If you are in a hurry and the results are too numerous for you to handle in a single shopping session, apply some of eBay's search filters to narrow your results. Once you check any of the available filters, such as condition, price range, model, item location, and seller, eBay eliminates listings that do no fit your specifications.
Save your search if you want to keep an eye on eBay listings for Apple laptops. eBay emails you when new listings for Apple laptops are posted. You can also check eBay Shops, a separate area of the website, for additional laptop listings. As you shop on eBay, look for special seals indicating that a particular laptop was posted by one of eBay's Top-rated sellers. Top-rated sellers maintain positive feedback scores from previous customers. They usually provide quality products and quick, courteous service to their clients. Other eBay sellers often include free shipping, bundled items, package deals, or return policies.
Conclusion
An Apple laptop is an excellent choice for individuals who want top quality. Since Apple laptops are popular, replacement parts are easy to find in the event of a hardware failure or a desired upgrade. Users can find Apple laptops at various price points, one of which is bound to fit the budget. Less expensive options include used or refurbished Apple laptops, while new models are generally more expensive. Buyers should find out what software comes with the Apple laptop and identify additional software they may need to purchase. For used laptops, buyers should ask about the remaining battery life and consider battery replacement options.
Individuals who plan to shop on eBay for their Apple laptops should take full advantage of all the website's functionalities, including the various search filters. They should also look for sellers who offer free shipping. With a good understanding of the product and its components, a buyer should be able to select and purchase the ideal Apple laptop at the right price through eBay.