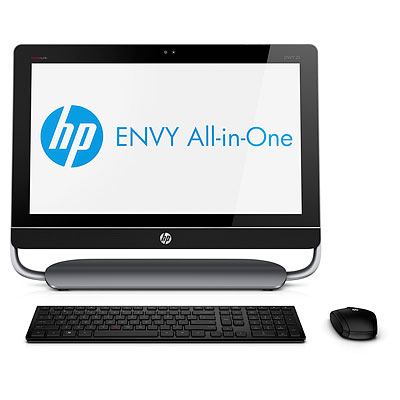 In today's world, nearly all homes have a form of a computer. Be it a tablet, desktop, laptop, or an all-in-one, it is almost impossible to find a home or office that is not equipped with at least one of these. PC desktops, or personal computers, rose to popularity in the early 1990's. Believe it or not though, the first computer, which was released back in 1955 only had the computing power of a programmable calculator. Today, PC desktops play a key role in people's lives by serving as a hub for entertainment and commerce. Unfortunately, for those who are not tech savvy, purchasing desktops or all-in-ones can be overwhelming.
While some people choose to purchase their desktop computers from traditional high street shops, many choose to buy them online on eBay.. Because the website makes it easy to shop from the comfort of one's home, eBay has been a favourite among those who like its convenience. Before purchasing on eBay, it is important that the person knows how to use it to its full potential. In fact, serious shoppers should understand how to search for PC desktops and all-in-ones on eBay. Most especially, they should be aware of how to evaluate eBay sellers as well.
The Difference Between PC Desktops and All-in-Ones
At first glance, there may not being anything noticeably different between PC desktops and all-in-one computers. However, upon closer inspection, it becomes clear that the conventional PC desktop has its processing unit housed in a case separate from the monitor, while an all-in-one has the processing unit housed within the monitor itself. Users who prefer keeping cable wires to a minimum prefer all-in-ones to the traditional tower design of PC desktops. At the end of the day, however, their differences are just a matter of style since both still have nearly the same features and functions.
How to Look for PC Desktops and All-in-Ones on eBay
For shoppers who are not used to the format of e-commerce sites, eBay may initially feel difficult to navigate. Unlike traditional computer shops where everything is on display, eBay requires that you know how to properly search for the product. Those who have gotten the hang of it, however, often find it difficult to shop at traditional brick-and-mortar stores again. To start the search, begin by locating the search field that is present on every page of the website. Type in "PC desktop&" or "all-in-one PC&" and run the search. This should direct you to a results page detailing hundreds or thousands of desktop computers. For those who require a more specific ways to locate the computer they want, below are some of the search terms that may be used to browse for products on eBay.
Searching by Monitor
Monitors come in various screen sizes, resolutions, and features. Generally, screen sizes can measure anything from 15 inches all the way up to 30 inches with resolutions ranging from 1366x768 to 2560x1600 pixels. Most of the modern monitors today are made from slim liquid crystal display (LCD)) instead of the cathode ray tube (CRT), which was its bulky predecessor. Other display technologies include LED LCD and plasma monitors. Generally, for most users, the larger the screen size, the better since there is more screen real estate to use. Many monitors have extra features like USB ports, speakers, and A/V inputs.
Searching by Processor Type
There are two major processor manufacturers namely Advanced Micro Devices (AMD)) and Intel for PC desktops and all-in-ones. The central processing unit (CPU) is the main component powering these devices, which is why it is often the first found on the specification sheet. Among the common processor types are the AMD Phenom FX, AMD Sempron, AMD Sempron II, Intel Core i7, Intel Pentium, Intel Pentium 4, and Intel Pentium 4 HT, among others. When buying a computer, it is important to tailor the processor type to the common activities performed on the computer. People who use their computers to watch videos, browse the net, or type up documents do not require high-speed processors. Processor speeds range from one to three gigahertz (GHz).
Searching by Memory
Random access memory, otherwise known as RAM, processes the data on the computer's hard drive. The more RAM, the faster the CPU can run programs and process complex operations. RAM for desktop computers range from 1 to 16 gigabytes (GB). The bare minimum for desktops used for everyday computing like word processing, videos, and Internet surfing is 2 GB. Keep in mind, however, it may still have problems when all these operations are done at the same time. At the moment, it is said that 4 GB is the best in terms of cost and performance. For those with an eye towards the future of software, consider getting 8 GB of RAM if it is within the budget. Additionally, check if the motherboard can support this RAM upgrade as well.
Searching by Storage Space
Hard drives are an important consideration when purchasing desktop computers and all-in-ones. The size of the hard drive dictates the amount of games, music, pictures, applications, and more that can live in the unit. While hard drives are rotating magnetic disks, there are also another form called the solid state drive (SSD). Because SSDs do not have to spin to access data, it is touted as the faster alternative. While it is faster, it is more expensive as well. Generally, storage space for computers ranges from 60 GB all the way up to 2 terabytes (TB). It is important to note that all-in-ones compared to PC desktops may not have their memory upgraded as easily.
Searching by Operating System
Another thing to consider when buying this device is its native operating system (OS). These are Linux, Windows, and the Apple OS, among others. Under these major operating systems, there are various editions with different features. The most commonly used operating system in the world is Windows, while Macintosh follows as a close second. The Apple OS can normally be found only on Macintosh all-in-one computers. Linux, on the other hand, is mostly used by expert programmers instead of the ordinary layperson. When purchasing computers for a particular operating system, it is important to check if the computer specifications fulfill the minimum requirements required for it to run properly.
Searching by Graphics Card
Graphic cards, otherwise referred to as video cards, are used to play games on the computer. Having the right card can make the gaming experience better by keeping jerky graphics to a minimum. The two main manufacturers of graphics cards are AMD and Nvidia. When trying to decipher the capabilities of a graphics card, the rule of thumb is the higher the number, the more powerful the card.
Searching by Brand
There are many brands that offer complete PC desktops and all-in-one. Among these are ASUS, Compaq, Dell, Hewlett-Packard, Lenovo, IBM, Toshiba, Sony, Fujitsu, and Acer, among others. Some brands are known for their low-cost alternatives while others provide the user with premium top-of-the-line components.
Searching by Condition
Apart from making it easy to find brand new desktop computers, eBay also makes it easy to find used PC desktops and all-in-ones as well. Browsing for these on eBay is just a matter of finding Condition and picking "Used" to filter the results. After doing this, only second-hand desktop computers should show up. Other conditions include new, manufacturer refurbished, seller refurbished, and more.
Purchasing PC Desktops and All-in-Ones on eBay
After you have picked the PC desktop or all-in-one that you want, the next step is assess the seller. First, check the eBay seller rating to determine if other eBay buyers have had positive experiences with that particular seller. Ideally, the feedback rating should be 99 percent or higher. If it the rating is lower than 99 percent, it does not mean that you should automatically strike the seller off your list. Take a look at his or her detailed transaction to find out the reasons for these negative ratings. Sometimes, it is simply due to inexperience, which the seller eventually learns as he or she sells more. To make sure this does not happen to you, communicate with the seller. After all, eBay sellers are always after positive customer ratings.
If you are looking to save money on these desktop computers, consider purchasing this from local sellers within your area. Some sellers offer free postage & packaging, while others allow you to pick it up directly from their residence or shop. Just make sure that you are dealing with a seller who is willing to do this. Some sellers specify this in their product listings, while others require that you ask them first. Locating local sellers is just a matter of typing your postcode and specifying the distance that you are willing to travel to get the item. With eBay, finding a PC desktop or all-in-one that is within your budget is a simple, easy, and convenient process.
Conclusion
PC desktops and all-in-ones are must-haves of today's electronic age. Those who are thinking of purchasing one, whether for business or home use, should consider doing so on eBay. There are a multitude of ways to search for these gadgets on eBay. Buyers can search for these computers based on monitor, processor, memory, storage space, operating system, graphics card, brand, and condition, among others.
When it comes to monitors, shoppers can choose between LCD, CRT, LED LCD, and plasma, among others. For processor types, it is often a toss-up between AMD and Intel processors, while RAM offered today ranges from 1 to 16 GB. As for storage space, buyers can opt for capacities ranging from 60 GB to 2 TB. Mainstream operating systems, on the other hand, are either Windows, Linux, or Apple, while graphics cards are offered by Nvidia or AMD. When in the market for PC desktops and all-in-ones, consider purchasing one on eBay and have it delivered to one's doorstep in just a matter of days.