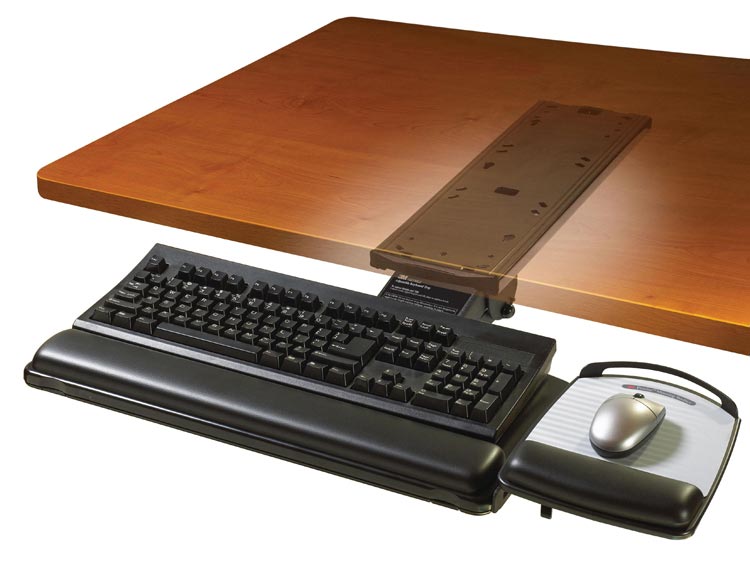 People who are already enjoying the convenience and productivity of owning a laptop or a desktop computer should know that there are accessories that can be purchased to further maximise its use. Even when simply lounging at home in one's pyjamas, there are extras that can be added onto the gadget for an even better user experience. While some shoppers prefer purchasing these from traditional computer speciality shops, many have already transitioned to buying these items on eBay.
At the end of the day, eBay makes the buying process much easier because shoppers can browse through the items without having to leave their homes. Additionally, eBay has a wider selection compared to retail shops with limited inventories. It is also easy to find the laptop and desktop accessories one wishes to purchase online through eBay's search engine instead of going from shop to shop. While eBay makes it easy, it is important to understand how to properly browse and buy using the website. Being familiar with the process helps in locating great deals and bargains. Additionally, it works well for locating sellers that are known for easy and hassle-free transactions.
Laptop and Desktop Accessory Types
There are dozens of laptop and desktop accessories available for the home, with a wide range of features. The following is a brief description of the different types to help make individuals make a decision.
Cooling Pads
Cooling pads, otherwise referred to as chill mats or coolers, are typically placed under the laptop to bring down its temperature. Laptops that perform operations that are too difficult for its specifications often run the risk of overheating, which can seriously damage its hardware. Additionally, the high temperature can be uncomfortable to the user as well. Cooling pads may be a simple platform that elevates the laptops to allow for better air circulation. They may also have built-in fans powered by the USB port to cool the laptop down.
Webcams
Webcams, or web cameras, stream real-time images of the user online. While most monitors today are equipped with webcams, some users still opt to purchase a standalone versions that can be plugged via Firewire, USB, and other ports. The reason for this is many people prefer the versatility of being able to place it at a more flattering angle compared to just having it straight on the face. Additionally, these webcams also often have better resolution and come with extra features like better lighting, stereo microphones, autofocus, and the ability to take still images.
Speakers
Like the webcam, most computers have basic built-in speakers. While this works in a pinch for many people, people who purchased a laptop or desktop to watch videos or listen to music often prefer having a better audio experience by purchasing standalone speakers. Speakers may be plugged using the headphone jack or connected with the computer through bluetooth or wi-fi. The best speaker systems normally have a well-balanced treble, midrange, and bass, giving the listener a rich sound with discernible details.
USB Gadgets
USB gadgets for the laptop and the desktop range from the whimsical to the functional. These gadgets are powered by the USB and include mobile fans, LED lamps, mini air conditioners, hand warmers, foot warmers, thermometers, coffee warmers, Christmas trees, snowmen, electronic drum kits, vacuums, body massagers, beverage coolers, digital photo frame, mini aquariums, disco balls, whack-a-mole, and even guided missile launcher office toys. When it comes to USB gadgets, the amount of ways that individuals can amuse themselves are endless.
Docking Stations
While lightweight laptops are all well and good for people on the move, there is often a price to pay for its portability. Not only does it have typically have a smaller screen, it also has a limited number of ports to connect to all the necessary equipment. For these people, having a universal docking station connected to their computer via USB is the solution. Furthermore, it keeps all the cable wires neat and tidy. For those with ultrabooks, docking stations allow them to switch to a full-size keyboard and a large external monitor, while still working with the same hard drive. It is also a fantastic way to integrate the laptop with a home entertainment system. Keep in mind though that some docking stations are limited in function like those that only charge Apple products or a particular brand of wireless mouse.
Keyboard Protectors
Whether for home, office, or school use, keyboard protectors are great for those who want their keyboard safe from dirt, crumbs, and accidental splashes. Normally made from silicone, these protectors are often specifically made for a particular brand. Before purchasing one on eBay, it is important to check if it is compatible with one's laptop or desktop. Normally, keyboard protectors are available for Acer, Apple, ASUS, Compaq, Dell, Fujitsu, HP, Sony, and Toshiba computers.
Cleaning Equipment
Laptop and desktop cleaning kits are also a must-have, particularly for those who want their computer in tiptop condition. Cleaning kits normally include a brush, microfibre cloth, and a special cleansing solution. LCD monitors can be permanently discoloured and damaged when cleaned with tissue, ordinary cloth, and rubbing alcohol. Unless familiar with the correct solution for correctly cleaning these items, consider buying cleaning kits instead.
Memory Card Readers
With so many kinds of memory cards like SD, SDHC, MMC, and the MicroSD out on the market today, it is difficult to find laptops and computers with built-in ports for all them. Memory card readers allow the user access to all these memory cards, making it easy to transfer files to and from various devices. This is especially useful for outdated desktop computers and extremely lightweight laptops that emphasise portability over connectivity.
Mouse Mats
Mouse mats, otherwise known as mouse pads, are useful on uneven or glossy surfaces that interfere with the normal function of the mouse. Many of these are made from fabric, plastic, and neoprene, among others. These may be cut out into different shapes, printed in various designs, and may have LED lights. Other designs include a wrist rest to protect the user from unnecessary strain.
Wrist Rests
Wrist rests help create an ergonomic workstation for the user. Having a rest for the keyboard and for the mouse keeps the wrist at a neutral position, which increases comfort and reduces muscle strain. This helps protect the user from developing carpal tunnel syndrome especially if the computer is used for repetitive tasks like typing, gaming, and photo editing. Wrist rests may be made from gel, foam, and other materials.
Shopping for Laptop and Desktop Accessories on eBay
When searching for laptop and desktop accessories on eBay, start by just typing in the item that you are looking for on the search bar. While you may look for "laptop and desktop accessories" there, this may turn up little to no results because it is too general. If you are looking for a docking station, example, you can key in "docking station" and press enter on your keyboard. Normally, this should bring up hundreds of product listings from local and international sellers. Often, this is still too general for the average person because it simply takes too much time to go through hundreds of search results.
You can therefore filter through the results by selecting a category and looking at the conditions set for you on the sidebar. For example, you can narrow down your results based on price, location, seller, condition, and more. You can also filter the results even further by appending additional keywords like "universal docking station" to rule out those that are brand-specific.
You can also utilise the eBay Advanced Search function to indicate your requirements and reducing the need to filter them after running the search results. For example, if you only want to deal with sellers who offer free P&P, you can do just that. You may even look for sellers who prefer collection over sending it via post. You may also find those who are selling their laptop and desktop accessories in bulk, which means that you get everything cheaper.
Conclusion
Purchasing laptop and desktop accessories for the home is generally much easier compared to buying it for office use. For starters, there is a general freedom in choosing the design, no matter how tacky or nerdy others may consider it to be. While people on the go have to think of its portability, homeowners normally do not have to worry about carrying it around.
When purchasing accessories, there are cooling pads, speakers, USB gadgets, docking stations, keyboard protectors, cleaning equipment, memory card readers, mouse mats, and wrist rests, and more. While some are geared specifically for laptops, like cooling pads, nearly all of these can be used for both laptop and desktop. And although many of these have practical functions like protecting the keyboard or keeping the wrist comfortable, accessories can also be in the form of fun and lighthearted USB gadgets such as mini aquariums, Christmas trees, and disco balls.
When shopping for these accessories, consider doing so on eBay for its wide inventory and simple buying process. With just a couple of clicks, one can have various laptop and desktop accessories sent over via post in just a few days.