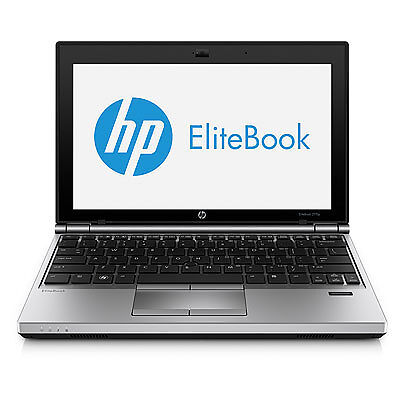 In today's ultra-connected world where most people need to send an email, work on a document, or look something up quickly, laptop computers have become a necessity. Once used almost exclusively by military personnel, sales representatives, and accountants, laptops are now lugged around by students and people from all walks of life. Unfortunately, while the price of these portable computers has gone down, many still find them too expensive. For those who do, there are many places where one can find used laptops that work just as new, and one of these places is eBay.
There are many reasons why eBay has become the default go-to place of many buyers when purchasing secondhand merchandise. Not only does eBay offer a wide selection, but the website also makes it easy to whittle it down the search results with just a few choice clicks. Additionally, many budget shoppers also find bargain deals on eBay, especially when it comes to used PC laptops and netbooks. However, it must be stressed that shoppers who wish to buy from eBay should know how to properly use its interface. Knowing how to evaluate the seller is also handy in ensuring that the transaction is as hassle-free as possible.
How to Search for Used PC Laptops and Netbooks on eBay
Buyers who are not used to the way online marketplaces are structured may feel overwhelmed by eBay. Unlike computer retailers that have only several laptops and netbooks on display, eBay has thousands for the buyer to sift through. While the sheer amount offers the luxury of variety, it can also be a source of confusion for those who do not know how to filter the search results. Fortunately, searching on eBay is a straightforward affair. It is just a matter of finding the search box, typing in "used PC laptop" or "used netbook", and pressing enter on the keyboard. Shoppers who require more specific results should include additional search terms like the ones discussed below.
Searching by Condition
The first step is to filter out the brand new merchandise from the list. This can be done by appending the word "used" to all words typed in the search box or by selecting "Used" under Condition. In addition to secondhand items, eBay also gives the user the option to filter for new and refurbished items.
Searching by Size
Laptops and netbooks have various screen sizes and weights. Because many users purchase laptops because they need something that they can easily lug around, size is an important consideration. Below is a general idea of the different laptop sizes and features.
| Laptop Type | Description |
| --- | --- |
| | Intended as secondary mobile computers best for light use; slow processor; screen size ranging from 10 to 11 inches; weighs between 1.1 to 1.6 kilogrammes; no optical drive |
| Lightweight Laptop | Made for travelling; screen size ranging from 11 to 13 inches; weighs less than 1.8 kilogrammes; no optical drive; standard processor |
| Midsize Laptop | Powerful but light; screen size ranging from 13 to 14 inches; weighs between 1.8 to 2.7 kilogrammes; removable batteries; full power processors; dedicated graphics card; DVD or optical drive |
| Big Screen Laptop | Covers desktop replacements and multimedia laptops; screen size ranges from 15 inches and above; weight starts at 2.2 kilogrammes; offers the best performance and storage; include optical drive; top-of-the-line processors; built-in batteries; includes DVD or optical drive |
The general rule of thumb when is the larger or heavier the laptop, the more powerful it is. This also holds true when it comes to the number of features as well.
Searching by Usage
The next thing that is on everyone's minds when browsing for used PC laptops and netbooks is to how to figure out what specifications are best for their needs. The following is a quick guide to the five general laptop types available on the market today.
| Laptop Type | Activities and Usage | Recommendations |
| --- | --- | --- |
| Budget Laptop | Students; people with a tight budget; computer newbies | Four gigabyte (GB) random access memory (RAM); 320 GB storage space; dual core processor; battery life of five to six hours; 13- to 15-inch screen size |
| Family Laptop | Large households | Should be durable as it may be dropped by children; 700 GB storage space; dual core processor; multiple ports and connections; 13 to 15 inches in screen size; four GB RAM |
| Ultra Portable Laptop | People on the go | Battery life of eight to nine hours; 128 GB solid state drive (SSD); matte screen to reduce unwanted glare; 18 to 21 mm in thickness; 1.3 to 1.5 kg; premium brands for durability |
| Desktop Replacement Laptop | People who want the power of a desktop computer without the size | Top-of-the-line processor like Intel quad-core; one terabyte (TB) storage space; six GB RAM; 17-inch screen size; multiple USB ports and connections |
| Multimedia Laptop | People who enjoy watching movies or playing video games; those who need a laptop for video editing | Fast processor such as AMD Athlon II or Intel Core i5 at minimum; at least six GB of RAM; separate graphics card with dedicated memory; great sound quality; Blu-ray drive; at least 1600 x 900 resolution |
Because many secondhand laptops can be quite dated, it may be difficult to find laptops with these exact specifications. For those who are intent on saving money, however, there have been many happy shoppers who have purchased used laptops and refurbished it by upgrading its RAM, storage space, and more.
Searching by Brand
When searching for a used PC laptop or netbook, the shopper may also do it based on brand. These are Compaq, ASUS, Hewlett-Packard, Dell, IBM, Lenovo, MSI, Sony, Toshiba, Acer, Fujitsu, Samsung, and Panasonic, among others. While some brands are known for providing great low-cost options, other brands have built a name for themselves for their quality construction. When purchasing used laptops and netbooks, it is often best to go for top-of-the-line brands as purchasing these secondhand already gives the shopper a significant discount.
Searching by Price
Another way to go about the search for used PC laptops and netbooks is based on price. This can be done by indicating the minimum and maximum price that one is willing to pay for this gadget. For those who do not have a lot of money to spend on their laptop, this is a great way to weed out the expensive items.
Searching by Location
Another way that eBay allows the shopper to arrange the search is by location, which is a great feature for those who wish to save on postage & packaging. Sometimes, shoppers may find items that appear to be a great bargain but is actually expensive since it needs to be sent through from the post all the way from China or the United States. Additionally, since laptops are sensitive items that may be damaged during shipping despite careful packaging, some shoppers prefer collecting it from the seller instead.
Shopping for Used PC Laptops and Netbooks on eBay
Once you have decided on your used PC laptop or netbook, your next move is to evaluate the seller offering the item. This means checking his or her eBay rating to find out if other buyers have had satisfactory experiences with the seller. Preferably, the rating should be about 99 per cent. If it is not, however, do not immediately discount the seller. Instead, check the detailed transaction history to find out why this is the case. Many times, negative customer experiences are due to the fact that the seller is new to eBay. To solve this, make sure to communicate your needs to the seller very well and ask as many questions as possible. At the end of the day, eBay sellers aim to please their client.
Those who want to get a better price on used PC laptops and netbooks should ensure that they purchase these from sellers within their general vicinity. Not only do you save money on P&P, there are also sellers who allow the buyer to collect the laptop from them directly. It is important to note that sellers who are amenable to this arrangement often specify it on the product listing. If they did not state this, it is best to ask them before purchasing the item. You can easily locate local sellers by keying in your postcode and indicating the radius around the area that you are willing to travel.
Conclusion
Laptops are a great tool for those who require the freedom to carry around their computer. For those who are looking for used PC laptops and netbooks because they are working with a budget, these items may be found on eBay. What is great about eBay is it allows many ways for the user to locate the laptop of their choice. For example, the user can search by size, condition, usage, brand, price, and location, among others. When it comes to size, laptops are available in lightweight, midsize, and big screen formats.
When searching based on usage, on the other hand, these laptops can be classified as budget, family, ultra portable, desktop replacement, and multimedia, among others. At the end of the day, the best laptop out there is the one that is best suited to the person's needs. Compared to traditional computer shops, eBay makes it easy to locate used PC laptops and netbooks without breaking a sweat.