The stereo has gone high-tech. With wireless technology revolutionising so much of our daily lives, it's only natural we want that convenience in entertainment as well as productivity. Today you don't need an engineering degree to set up a state of the art multi-room music system in your home, and you don't need a DJ to give you a constant stream of new music. David Bayon, Contributing Editor at PC Pro, explains all you need to know about
wireless music streaming
, and rounds up the best options.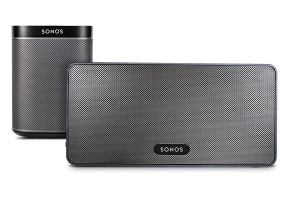 eBay loves: Incredible audio quality for such small devices, and a breeze to set up and expand.
Watch out for: Kitting out you home with Sonos is certainly not a cheap process.
Sonos is the king of multi-room audio, and for good reason. It offers a wide range of high-quality speakers that talk directly to a well-designed smartphone and tablet app, as well as bridge devices and amps so you can incorporate existing speakers into a Sonos network. There's even a TV soundbar that you can add to the mix. The catch is the price, which is consistently higher than most other brands – but when it comes to audio it's true that you get what you pay for.
---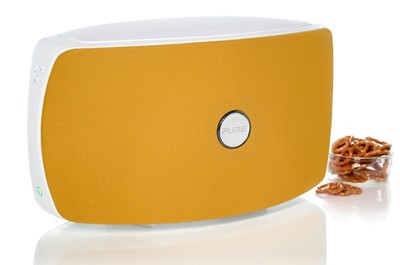 eBay loves: The price is much more accessible than the expensive Sonos.
Watch out for: Audio quality isn't quite as impressive, and there's no Spotify support.
A more colourful and cheaper alternative to Sonos, the Jongo devices are every bit as simple to set up and use. Its T2, T4 and T6 models can connect to your home Wi-Fi or receive music directly via Bluetooth, and the free app is easy to use. There are some trade-offs, though: the sound quality is a bit less impressive, and instead of support for Spotify, Pure offers its own far less popular subscription service.
---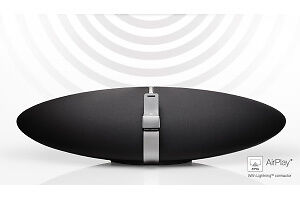 eBay loves: The design is as eye-catching as the sound is strong.
Watch out for: It connects via Apple AirPlay, so avoid if you're an Android user.
Bowers & Wilkins is a big name in the world of audio, and its version of wireless music streaming comes in two flavours. The distinctive egg-shaped Zeppelin Air and the round Z2 are wireless speakers with a built-in iPhone dock, while the more discreet A5 and A7 are just wireless speakers. Audio quality is typically superb, setup is a breeze and you can play audio through Spotify or any other app on your phone.
---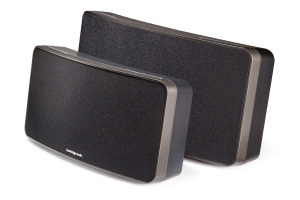 eBay loves: Stunning audio quality and a simple, understated design.
Watch out for: Only comes as a standalone speaker, and the price is as high as Sonos.
Cambridge Audio hasn't dived into the full multi-room setup just yet, but its standalone wireless speakers offer stunning audio quality. The Mix Air 100 and 200 are similarly priced to the equivalent Sonos models, and support Spotify, BBC iPlayer and most other well-known services. It's an AirPlay device, but if your Android-owning friends pop round they can at least connect directly via Bluetooth.
---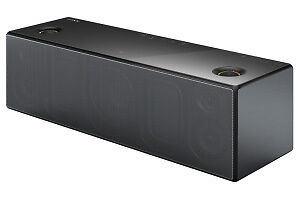 eBay loves: The SRS-X9 is huge, and promises to be hugely powerful.
Watch out for: Prices are high, pitting them against the real audiophile names.
Sony unveiled a trio of new wireless speakers earlier this year, and they're aimed at the high end. The SRS-X9 costs £599, with the X7 and X5 scaling down, but they promise "powerful, full-range audio with good tone balance and a rich bass". They use Wi-Fi with DLNA and AirPlay compatibility, along with Bluetooth and NFC, while Spotify and Sony's own Music Unlimited are also supported.
---
What you need
The goal with a wireless audio system is to be able to play music anywhere in the home, and from any source – be that a smartphone, tablet, PC or laptop, a storage device plugged into your home network, or even straight from the Internet. Some devices use a proprietary app to control the audio, while other connect via Apple's AirPlay technology – this means you can play music from all sorts of popular apps, but you're restricted to Apple devices for your controller.
Either way, you can start with a single device and grow from there. There are many standalone speakers to choose from, such as Sonos' Play range or Pure's Jongo. Connect that one speaker to the network, download the accompanying smartphone app if necessary, and you're good to start blasting out the sounds – then you expand by adding more speakers one by one whenever you can afford to.
Additional speakers can go in the same room to create surround effects, or in separate rooms entirely, and the app lets you effortlessly choose what plays where – be it a great playlist going throughout the house during a busy party, or one track for you and another for the kids upstairs.
It's not just new speakers that fit this set-up, however. If you already have a hi-fi, or a set of speakers and an amp, most multi-room systems also offer a special adapter that connects them to the Wi-Fi network just like a dedicated wireless speaker. If all you have is a pair of unpowered speakers, Sonos even offers its own wireless amp to haul them into the party.

What to play
The idea of a personal music library is becoming more fluid, and the ability to pool the audio of multiple devices and services through the home Wi-Fi network means that personal library becomes more of a family collection, mixing your old MP3 collections with songs stored in the cloud and streams that you don't own. Support for services such as Spotify is ever more common, and iTunes Match and its ilk make it easy to access tracks you might not have space to store locally.
Your local music collections and playlists can be aggregated by the accompanying apps these systems use, and depending on your choice you may get more extras to play with. Internet radio stations, on-demand shows and podcasts, ambient sounds – these are the meat and drink of Internet audio, but if you want to choose your own tracks look for support for Spotify, Amazon Cloud Player, Napster, Rdio or any of the other popular streaming services. Just bear in mind many of these services require their own, paid subscriptions.

---