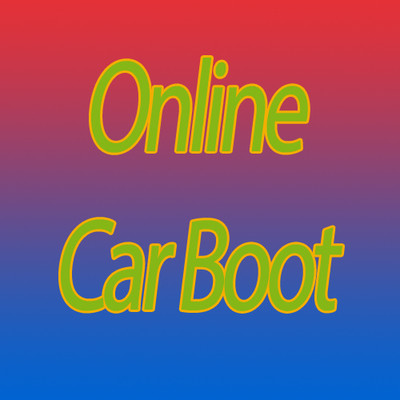 It begins..
after a few months of trial and error i have officially opened my first eBay store. The "Online Car Boot" ill hopefully, over time grow and develop into what i want it to be.......my business.
I am very fasinated about haggling and over the next few months i want to try and encourge buyers to haggle for items, like the old days. It's in our nature to negotiate so why should we shy away from it? I believe once the buyers are encourged to haggle, then the business will have the total complete customer experience, one that is interactive. This comes with a few risks, but as long as these risks are controlled then i do believe that the OCB will become a success.
I have enjoyed watching videos from Nic Hills and Joe Crisp-Hihn and they have inspired me to take the next step. The Buying and selling market is very addictive, knowing an item has sold for a lot more than it was purchased gives you a rush, a sense of accomplishment. Videos by Nic and Joe give you the passion to try it....and I am.
The month of May will be dedicated to buying stock, listing as much as i can to make the most of the new store, finding ways to visually improve the store and the listings and ultimately improving the sales.
This is only a short intro but please follow and visit my store and please pop back soon.
Chris.