Picking a mobile device used to be easy, with only a choice of regular mobile phones to work your way through. Today, it's a fair bit harder with
tablets
, phablets and
smartphones
all available. If you're confused by all the terminology and can't work out which device you need, don't panic. We're here to help with this guide to our favourite 3 phablets - there's even a handy
comparison table
.
---
Samsung Galaxy Note 3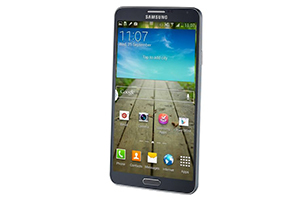 eBay loves: Great screen and camera, stylus control
Watch out for: Closer to smartphone size than other phablets
RRP: £400
The Galaxy Note range kick-started the desire for phablets and this is the best product yet. It's got a big screen, but at 5.7in it's still small enough to carry around. It's powerful, runs the latest version of Android and has a stylus to give you fine on-screen control.
---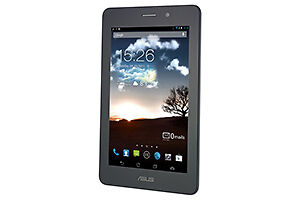 eBay loves: Excellent value for a 3G-enabled device
Watch out for: It is very big for a phone
RRP: £210
At 7in, this is definitely more tablet, than phablet, but the FonePad 7 lets you make calls and offers excellent value for anyone that wants to use mobile data. Running a recent version of Android, it provides access to a great selection of apps.
---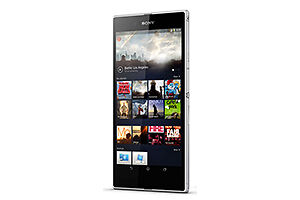 eBay loves: Giant screen, fast processor
Watch out for: Poor camera
RRP: £449
The large-screen version of the Sony Xperia Z smartphone. This 6.4in handset is large, quick and powerful. It runs the latest version of Android, too.
---
Samsung Galaxy Note 3
Asus FonePad 7
Sony Xperia Z Ultra
Screen size
& resolution
10.1-inch
2,560 x 1,600 pixels
7-inch
1,280 x 800 pixels
6.4-inch
1,920 x 1,080 pixels
Handset size
& weight
341 x 171 x 7.9mm
540g
196 x 120 x 10.5mm
328g
179 x 92 x 6.5mm
212g
Operating
system
Android 4.3 (Jelly Bean)
Android 4.2 (Jelly Bean)
Android 4.4 (KitKat)
Storage
16/32/64GB (microSD card slot for upgrading)
8/16/32GB versions available
8/16GB (microSD slot for upgrading)
Camera
8-megapixel
5-megapixel
8-megapixel
---
What's a phablet?
Phablets represent a combination of a phone and a tablet, hence the name. Their goal is to combine the best features of both, giving you a mobile phone with a larger screen that's comfortable to use for extended periods. They're primarily controlled through their touchscreen displays, although some also have a stylus so that you can write and draw, too.
With that goal, phablets all take regular SIMs and can use the Internet and make calls using the mobile network. They also have Wi-Fi for getting online through your home broadband.
Definition
The definition of what makes a phablet comes down to screen size. It used to be anything that had a 5in screen or above, but with smartphones getting larger, it's more like any device with a 5.5in screen or higher.
Phablets usually have decent cameras and fast processors, putting them on-a-par with smartphones. There are only two choices of operating system: Android and Windows Phone 8, with the same range of benefits as outlined in the smartphone section. Currently, Apple doesn't make a phablet, so you can't get an iOS-based device.
A phablet is a very large device, so they're only recommended for those people who can stomach carrying them around all day. Phablets are more popular with women, since they can slip these larger devices into a handbag.