In November 2008 a number of 20p coins were incorrectly minted resulting in their having no date.

This problem affected less than 250,000 coins of the 136 million 20p pieces minted in 2008-09 and was due to the previous obverse (the 'Heads' side) being used with the new reverse (the 'Tails' side) design, meaning the year of issue did not feature at all.

These coins remain legal tender and still have a face value of 20p.

Check the images below to see the difference between the correct 20p coin and the undated 20p coin.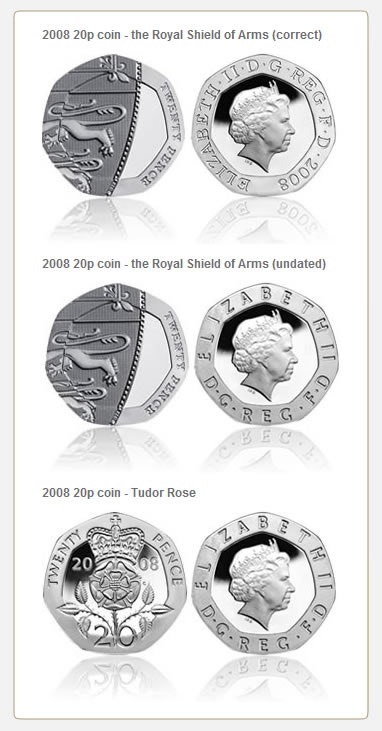 Top tips to look out for on ebay
1) Some sellers have been known to sell these 20ps by stating "undated on tails side" when in fact the date is just on the opposite side. Ensure you read the discription carefully not to get something that you thought was undated completely.

2) Ask sellers for additional photos. Especially if they are not clear. Make sure you can confirm what you are biding on.

3) if it looks to good to be true..... It probably is! These coins regularly go for £50 so if it's £30 buy it now ask yourself why???

enjoy bidding!!