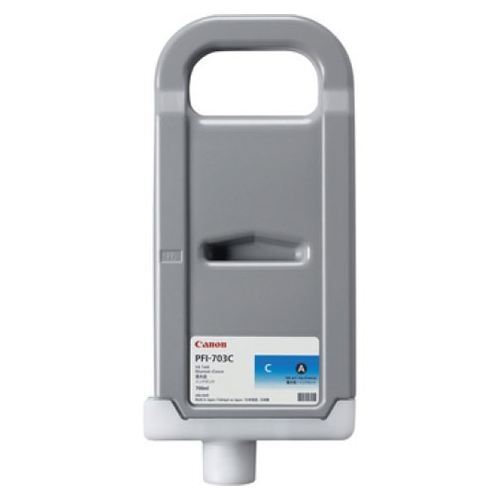 There are many different types of printers available. Even more diverse than printers themselves are the ink cartridges that printers require. Not all ink is created equally and there are a few main things to consider before purchasing an ink cartridge. First and most importantly is ensuring the ink cartridge is compatible with the type of printer the shopper owns. Original equipment manufacturer ink cartridges are the safest bet in terms of compatibility, but greater performance and value can sometimes be found from other third party manufacturers. Another option is a refurbished or remanufactured ink cartridge. These cartridges have been refilled or repurposed and can be a great value.
Another issue is whether the ink cartridge needs to be colour or simply black and white. The print head is also a consideration buyers should take a look at prior to purchase. The print head is a chip that controls the printing action. It may included on the ink cartridge or in the printer itself. Buyers should be sure to look closely into this issue before making a purchase. Finally, the type of printer itself needs to be compatible with the ink cartridge. For example, inkjet printers require different ink cartridges than do laser printers. So not only does the cartridge have to be compatible with the type of printer, it also has to be compatible with the specific printer model.
1. Type of Printer
The shopper should clearly understand what type of printer they have before beginning a search for an ink cartridge. Laser printers use toner while inkjet printers require an ink cartridge. This is an important distinction because toner and ink cartridges are not interchangeable. Toner is a powder based medium whereas ink is liquid that is applied to the printed material. Laser printers are more common simply because they are simpler and more efficient. Their design is intended to simply print text and simple shapes quickly and easily.
Inkjet printers on the other hand are used in more detail-oriented applications. Photo printing, graphic design, and other applications where the emphasis is on visual detail all rely on inkjet printers and cartridges. The inkjet cartridges also allow for a wider colour spectrum, assuming a colour cartridge is used. Inkjet printers often have a few different cartridges that cover specific colours. Although the detail and colour spectrum is improved, inkjet printers can be more expensive to run over time as they require more frequent cartridge replacements.
2. Colour Cartridges and Black Cartridges
Most shoppers searching for a replacement ink cartridge for their inkjet printer are seeking a colour cartridge. In addition to black, colour cartridges come in green, red, and blue. These primary colours can be combined in many different ratios to produce a wide range of colours, shades, and tints. Shoppers know it's time to replace one, or all of those ink cartridges, when colours appear faded or non-existent. When an inkjet printer runs out of a certain colour, the printer attempts to compensate by mixing other available colours or, if no suitable replacement can be created by simply using black. The results are typically less than ideal for those visually oriented professionals who rely on their printers for accurate colours.
Some inkjet printers incorporate all the colours into one cartridge. While these simplify installation, they can actually be more costly because if one colour expires, the entire cartridge must be replaced. Black and white cartridges are the least expensive option, but obviously they have colour limitations. Some printers employ a two cartridge system, whereby there is one black cartridge and one colour cartridge. However, black cartridges tend to last much longer than colour cartridges so the same problem that is present with the individual cartridges is present in these situations.
3. Types of Ink Cartridges
There are three main types of ink cartridges. Manufacturer ink cartridges, third party manufacturer ink cartridges, and refurbished cartridges. The differences between the types are outlined in the table below.
| Type of Ink Cartridges | Notable Characteristics |
| --- | --- |
| Original equipment manufacturer ink cartridge | Made by the manufacturer, always compatible. |
| Third Party Manufacturer Ink Cartridge | Made by third parties, compatible is unclear. Typically less expensive. |
| Refurbished Ink Cartridge | Made by manufacturers, environmentally friendly recycled product, most affordable, quality is questionable. |
Original equipment manufacturer ink cartridges are the most reliable in terms of compatibility and performance but are often the most pricy. Third party manufacturers offer good quality, but ensuring compatibility can be more difficult. Finally, refurbished ink cartridges are very affordable and typically compatible, but their quality is sometimes suspect.
Original Equipment Manufacturer Ink Cartridge
Original equipment manufacturer ink cartridges are replacement ink cartridges offered up by the manufacturer. Often the same as the ink cartridge that came with the printer when it was originally purchased, they are simple to ensure compatibility. They are the highest quality being a brand new, manufacturer approved product. The original equipment manufacturer ink cartridge also may have higher quality because the manufacturer is most intimately familiar with the nuances of their printer. The downside to original equipment manufacturer ink cartridge is that they are clearly the most expensive.
Third Party Manufacturer Ink Cartridge
Third party manufacturer ink cartridges are more generic and often cheaper than original equipment manufacturer ink cartridges. They come in a full range of colours and can perform just as well as original equipment manufacturer ink cartridges. Ensuring compatibility can be more difficult than original equipment manufacturer ink cartridges since third party manufacturers are producing them. Some printers are purposely designed not to work with generic ink cartridges so that owners of those printers are forced to buy manufacturer approved products.
Refurbished Ink Cartridges
Many office supply stores and printer companies have a recycling programme in place for empty ink cartridges. These cartridges are then refilled and resold. The compatibility of refurbished ink cartridges is virtually guaranteed since the cartridge itself is the original one, just refilled with new ink. The quality of the ink the cartridges are refilled with has been brought into question however. Although refurbished ink cartridges are very affordable, their quality is highly questionable.
4. Care and Storage of Ink Cartridges
Ink cartridges can often be bought in bulk by large offices, or individual consumers to save money in the future. However, care and storage of ink cartridges is important to avoid the ink cartridge losing quality over time. By keeping the ink cartridge in the original packaging protects the ink from light and air which can increase the shelf life of the product. The shelf life of a properly stored ink cartridge is between one and two years and buyers should be sure to familiarise themselves with any guarantee or warranty information that may be applicable to the product.
5. Printer Cartridge Disposal
Electronics and technology waste is a growing problem. Printer users should know how to properly dispose of printer cartridges prior to purchasing one. Some can be refurbished, but others may be better off being thrown away. They can be disposed of at certain drop off points or mailed for reuse. In certain cases, empty ink cartridges can be worth money and companies may purchase them from you. Users should thoroughly research the proper disposal of printer cartridges which may involve a cash reward.
How to Buy an Ink Cartridge on eBay
eBay has a wide selection of all different types of ink cartridges. With so many different types and options of ink cartridges available and an active market, eBay is a great place for buyers to find favourable deals on their ideal ink cartridge. A simple keyword search can get a shopper started. Any relevant keywords can be entered into the search box located on every page of the eBay website. Another strategy for finding the ideal product is to navigate eBay's easy to use categories.
Once the broad results are displayed they can then be sorted and organised in a variety of different ways. The results can be filtered depending on the condition of the product, features available, colour, or type. The results can also be organised by price, buying format, or time left at auction. Finally, buyers should inquire about the past usage of any used products. Shipping is unlikely to present an obstacle as ink cartridges are very safe to ship being that they are relatively small items.
Conclusion
There is a lot to consider when buying an ink cartridge. The most critical factor for shoppers to consider is whether the ink cartridge is compatible with the buyer's printer. The type of ink cartridge is another decision for the shopper to make, as there are a seemingly infinite amount to choose from. Original equipment manufacturer ink cartridges have the highest rates of compatibility and performance, but they also tend to cost the most. Third party ink cartridges can offer a good alternative assuming that compatibility can be ensured. Finally, refurbished ink cartridges can be an affordable option if the buyer is comfortable with the possibility that quality might be compromised.
Ink cartridges can come in black and white or colour. Colour cartridges may be integrated or separate. Ink cartridges also need to be stored properly if bought ahead of time. Many consumers find it a good option to buy in bulk to save money, or buy ink cartridges prematurely to avoid any printer downtime in the future. Ink cartridges can be expensive and difficult to match up properly so it is important for prospective buyers to put in an appropriate amount of time to ensure they make the right decision. No matter what type of ink cartridge a shopper is seeking, eBay is sure to provide the most options at the most competitive prices.