A caravan typically accumulates thousands of kilometres of use over short periods. Because of the lengthy travel, caravan tyres are one of the first parts that caravan owners must replace. To save money, you may want to consider buying used caravan tyres, but be sure to consider several areas carefully before selecting used tyres to purchase.
Check the Tyre Tread
Caravan tyres that blowout on the road can cause vehicles to swerve and crash. The primary cause for caravan tyre blowouts is faded or no tread. You should evaluate the tread depth on a caravan camper tyre before making a purchase. A tyre depth gauge provides accurate measurements of tyre depth and you should utilise the tool in several spots on the tyre. Some areas of caravan tyre tread fade more quickly than other areas do.
Examine the Tyre Tread Pattern

Caravan tyres that possess tread depths within the legally accepted limit may still not be safe to use. The uniformity of tyre tread depth also plays a role in determining used caravan tyre quality. You should not purchase used partially worn tyres that have tread that runs deeper in some areas than the tread depth of other areas of the tyres. Caravans run much smoother with evenly distributed tread depths. Uneven tread depths can cause caravans to move out of position and drag the towing vehicle out of its lane. The worst-case scenario occurs when out treads have thinned, while the inner treads have retained their original depth.
Consider the Tyre Age
Although heavy use leads to rapid tyre deterioration, caravan tyres that owners rarely use degrade due to the natural aging of the composite materials that comprise the tyres. You can determine the age of caravan tyres by locating the date stamp embedded on the tyre by the manufacturer. Manufacturers follow a simple to understand number system for presenting tyre age. For example, the number 2908 shows the manufacturer produced the caravan tyre during the 29th week of 2008. The British Tyre Manufacturer's Association recommends that touring caravan owners replace the tyres every five years.
Research the Tyres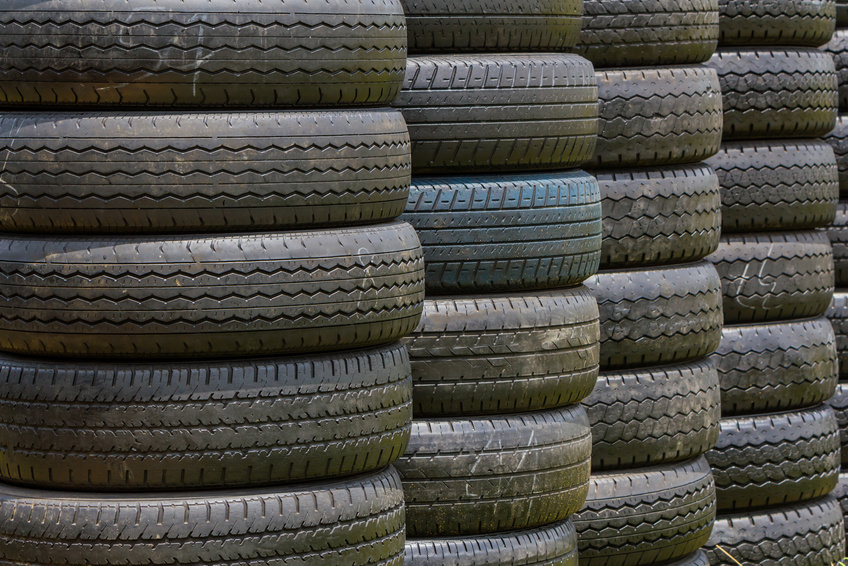 As with purchasing a used caravan, consumers must perform research before deciding on which caravan tyre to buy. You should research the reviews by both experts and caravan owners on the varied brand name tyres offered by the leading manufacturers. You should also ascertain the age and tread depth of any used tyre under consideration. Then, compare the numbers to a caravan tyre price chart. This can help you narrow down your caravan tyre choices by only considering tyres that can handle certain caravan sizes and weights.