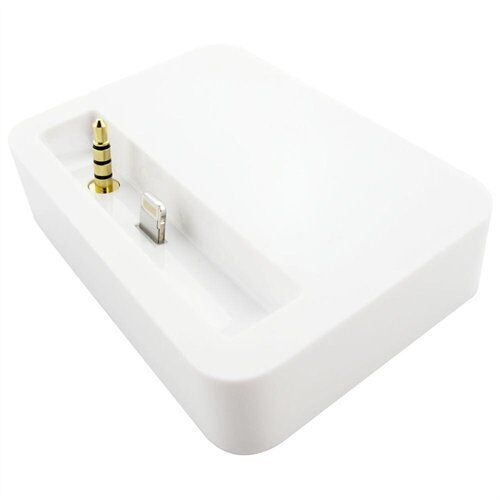 New mobile phones invariably come with a charger to charge the battery. These will, however, generally be either wall socket chargers, chargers that can be plugged into a computer or laptop, or a combination of both. There are a host of other options available that buyers need to be aware of, such as travel chargers, docking stations, and car chargers. For those who are regularly on the move, and who use their phones regularly, having access to various chargers to ensure that the phone is always available is important. This might involve having a charger at home, one in the car, and one that is portable to be used for emergencies. When looking for appropriate chargers, several key factors need to be closely considered to ensure that a buyer's personal needs and requirements are met.
Compatibility
First and foremost, compatibility is essential. This simply means that the charger can actually be used with the phone. Compatibility refers both to the connection between the charger or docking station and the phone, as well as the connection between the charger and the electrical outlet on the wall. For example, when abroad, it is important to ensure that the charger will actually fit into the plug socket. In most cases this will require an additional converter, such as a universal plug, in order to work. Plug adapters can be bought separately if needed, so the connection between the phone and the charger is the most important factor to consider.
Type
There are various different types of phone chargers available. Fitting the right type of charger to the purpose for which it will be used is critical.
Wall and USB Chargers
Mobile phones generally come with wall socket chargers, many of which use a USB to port into a plug. This plug can often be detached so that the USB can be plugged into a computer instead. As such, these chargers provide both the option of using them directly with a computer or laptop, or using the plug adaptor to plug them into an electrical wall socket.
Docking Stations
Docking stations will also be best used in the home. With these, the docking station will have a port that the phone will connect through, and the phone will then charge directly through the docking station which is itself plugged into the wall. Many of these docking stations double up as music players and they come in a variety of different models. In addition, many will have multiple ports so that a number of phones can be charged at once. This is ideal for families and offices.
Charge Pads
Charge pads are another option for fixed charging. These are plugged into the wall, but the mobile phone doesn't need to be plugged into a port on the pad. Instead, the phone is simply placed onto the pad, where it charges automatically.
Car Chargers
Busy people who find themselves regularly on the move may want to install a charger into their car. This will help to make sure that their mobile phone maintains its charge while they are travelling. In most cases, these chargers are plugged into the cigarette lighter and transfer the car's battery power into the phone.
Mobile Chargers
Mobile charges are powered by batteries and, as the name suggests, can be taken and used anywhere. Generally, they are excellent for emergencies, and will come in handy for buyers who find themselves running out of charge without any access to the above options. Some models of mobile chargers will use regular batteries while others will use rechargeable ones. They can be used for both busy business-people who are constantly on the move, as safety chargers for kids with parents who want to make sure they are always reachable, and just generally as back-up chargers if primary chargers break or go missing.
Uses
When considering which charger or dock to buy, it is essential to closely consider its use. Will the charger be used simply as a back-up charger? Will it be used on the move? Will it be for office use or home use? For most buyers, regular chargers that port into a plug socket will suffice. If this is the case, will a simple USB charger be enough, or is a multi-port docking station more appropriate, perhaps even one that has a number of different functions. The chargers listed above are the main options for buyers, so fitting the specific charger to its intended use and purpose is important.
OEM or Non-OEM for Replacement Chargers?
OEM stands for original equipment manufacturer, and simply means that the charger will have been made by the same manufacturing company that made the original. For chargers that break or go missing, replacements will be needed, and in such situations it is important to consider whether OEM chargers or non-OEM chargers are best.
OEM Chargers
OEM chargers will be high quality chargers, but will generally be more expensive than non-OEM chargers. Since the same manufacturer has made them, they will have a guarantee of quality, and will be sure to fit the mobile phone they are used for. These are ideal for buyers who want to know what they are getting, and don't mind spending a bit more money for the luxury.
Non-OEM Chargers
Non-OEM chargers are those made by different manufacturing companies and, therefore, don't have the same guarantee of quality. Generally OEM chargers will come from companies that are well-known and well-regarded, while non-OEM chargers will not. Some will offer a comparable level of quality, however, all at a much lower price. As such, a bit of research is important to ensure that the quality of the product is high.
Alternative Energy Chargers
It is possible to actually charge a phone away from a source of electricity. These are ideal for those who find themselves in obscure areas on a regular basis, or for those who are environmentally conscious. These options will include:
Solar Powered Chargers
These vary in efficiency depending on the size of the solar cell, with larger cells charging faster, and storing more energy. Some models use the energy as it is generated, while others can store it to be used later. Of course, this type of charger is only viable for those with regular exposure to direct sunlight.
Fuel Cell Chargers
These chargers are powered by fuel cell technology and are generally fairly efficient. The problem with them, however, is that they aren't as common as other chargers, meaning finding replacements can be difficult.
Hand-Wound Chargers
As suggested by the name, these chargers require some manual muscle power to generate electricity and charge them up. In most cases they aren't able to store much charge, and for this reason, they don't last long, but can be useful in emergency situations where a little bit of extra charge is required.
Buying Phone Chargers and Docks on eBay
For both new and used phone chargers and docks, eBay is an excellent option for buyers. To find appropriate chargers, first closely consider the above points and then being searching. Go to the main eBay homepage and then click on the Electronics & Technology link on the left hand side of the page under Shop by Category. Next, click on Mobile & Home Phones, followed by Mobile Phone Accessories. Finally, click on the Chargers & Docks link and all the listings for mobile phone chargers and docks will appear. In order to narrow the search, utilise the boxes down the left hand side of the page. These will specifiy which chargers are listed by type, condition, brand, price, and so on. For example, for wall chargers, click on the relevant box on the left of the page. In order to generate a highly specific list, type in relevant keywords into the search box at the top of the page. For example, for a brand new Nokia car charger, type in "Nokia car mobile phone charger new", and a list of relevant results will appear.
Conclusion
The most important thing to do when searching for a mobile charger is to consider its use. In other words, is a charger needed for the home, for the car, for the office, or for areas with no power source? On top of this, it is essential that the charger is compatible with the phone itself. With thousands of listings on eBay for mobile phone charges and docks, finding an appropriate option shouldn't be too difficult.