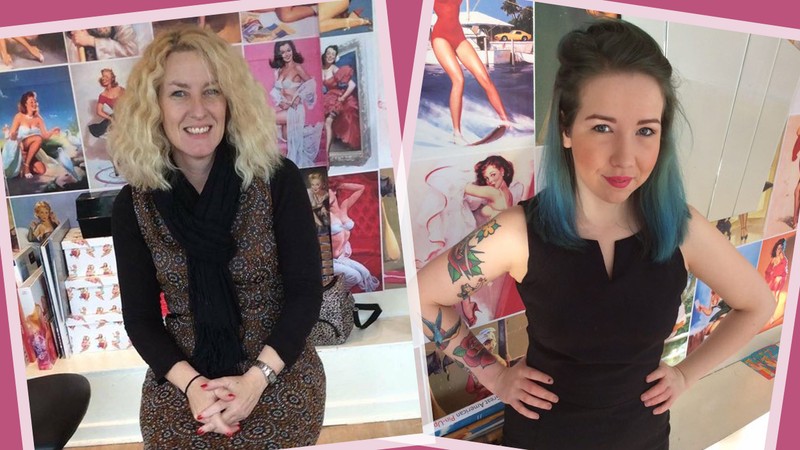 What Happens When Brilliant Mums Mean Business

They teach you to walk and talk, no one can cook Sunday dinner quite like them, and they can always find that really important thing you lost… but alongside their myriad parenting talents, mums make great entrepreneurs too. Businesses run by mothers with children under 18 generate more than £7.2bn for the UK and support around 200,000 jobs. But what happens when the kids get in on the act?

We spoke to mother and daughter businesses to find out exactly what it's like to share your passion and your work with the most important woman in your life, and whether mum still can't resist the odd telling off.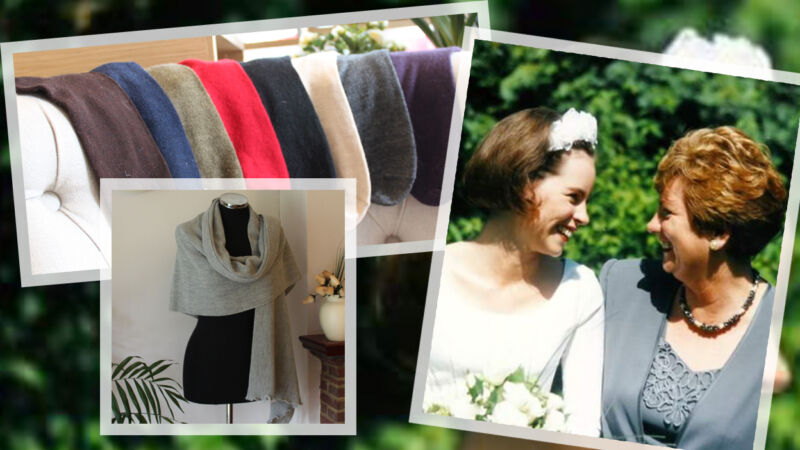 The Alpaca Wardrobe
Caroline Wardell and mum Jenny Randall from South East London work together selling
knitted alpaca accessories
, produced in the poorest areas of Peru.
"If it wasn't for mum I wouldn't be working in my own company now." explains Caroline. "She taught
machine knitting
as an adult education teacher and in 1994, when I was 18, she went to Peru on a volunteer placement to work with a cooperative of machine knitters.
"Some of the ladies would walk an hour to work with their knitting machines on their back and when mum came home she said 'we need to find them some work to help support them'. She started selling alpaca products from Peru at county shows and sales, setting it up as a full time business in 2002.
"I started behind the scenes doing mailshots and helping out when I could, getting more involved as time went on and the business developed into selling online, via eBay and through concessions. Two years ago, mum decided she wanted to take extended holidays and enjoy life a bit more so I took over the company. Now I'm the decision maker but mum's still very much involved particularly with designing samples and making our
dog coats
!
"We get on to the point where we don't need to finish our sentences to know what the other one's thinking, in fact one of the hardest things is not to talk about the business when you're out for dinner or at family occasions.
So will Caroline be getting her own children in on the act when they grow up?
"I'm not sure if the business is going to continue through the family though, my sons, aged 13 and 11, want to be a forensic scientist and a racing car driver."
Website:
The Alpaca Wardrobe
The Kiosk
Beth Marriott-Howell runs creative cafe, Kiosk, in Sherwood, Nottingham with mum Lis Marriott
baking the cakes
.
"Growing up my mum and extended family were really into food and every family occasion would revolve around eating together." says Beth. "I inherited a love for
cooking
and started running pop-up supper clubs in Nottingham. They were so popular that I opened my own cafe selling healthy world food in 2012.
"When I first started out serving brunches, lunches and evening meze, Kiosk was more successful than I thought and I was struggling to keep up with demand.
"Mum started helping out by working shifts on Saturdays and I found we worked really well together as she understood the ethos and the values of the business without me having to explain anything.
"We work well as a team and together we've had some brilliant ideas to keep the costs down. For example we serve our cakes on vintage mismatched crockery bought from eBay to and we buy a lot of the kitchen equipment from there too.
"As we got busier, mum took over
making the cakes
and, in typical mum fashion, she criticised my ironing of the aprons so she started doing all the washing and ironing too. I thought working with mum we'd argue all the time but we don't at all, which was pretty surprising. The best thing about working with her is that she's not afraid to criticise and give me an honest opinion, the worst thing is she's not afraid to criticise and give me an honest opinion!"
Facebook Page:
The Kiosk
Frockalicious
Mother Caroline McIntyre and daughter Charlotte Murray run Frockalicious, a
vintage-inspired clothing
and hairdressing boutique in Lincoln.
"I don't dress like a vintage glamourpuss myself – maybe if I was 20 years younger –but I've always loved retro styling and accessories." explains Caroline. "When my daughter Charlotte was doing her hairdressing training at college I was buying and selling
reproduction vintage clothes
online and at vintage fairs. Once Charlotte qualified she started working at a few different salons but she didn't really like it. We used to sit at home and say, 'can you imagine if we had our own boutique?'
"Then my dad saw an advert for a little shop that wasn't too expensive and encouraged us to go and have a look. It was only a year lease so we thought it wouldn't be too much of a risk and took the plunge, me selling retro clothes and Charlotte doing hair and vintage-inspired up dos. It was really successful and last year we moved to bigger premises.
"People think we must be falling out all the time because Charlotte still lives at home but working together is great, we each have our own side of the shop which helps, and we laugh a lot and have fun. I try not to tell her off but sometimes it just pops out – I think she tells me off more though! Working with my daughter is the best thing I did and I hope she feels the same… I'm pretty sure she does although she definitely wouldn't admit it?"
Facebook Page:
Frockalicious