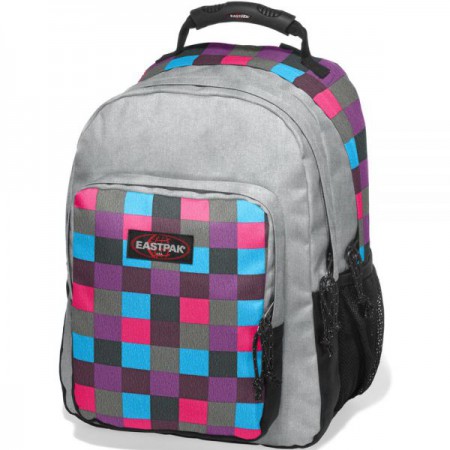 Personal computers and laptops occupy an important part in people's lives, and protecting laptops and other portable computing devices has become a necessity. As these sensitive devices are carried to multiple locations, bags make it easy to carry them and offer protection from damage and grime. Functionality aside, these computer cases are even considered a style statement, as the devices travel with their owners to distant destinations.
Computing devices are available in different sizes and weights. Some are also paired with other devices such as USB drives, CDs, mobile phones, MP3 players and peripherals for transfer of files. As one sets out to purchase a bag for a computer, it is important to consider factors such as the environment in which the device is to be used as well as the style and functionality of the bag. Buyers have a wide range of choices for computer bags in different sizes, designs, and fabrics. In addition to brick-and-mortar retailers, online sites such as eBay offer extensive listings of bags that one can browse.
Selecting a Computer Bag that Meets The Needs
The aspects that are important when selecting a computer bag include the size, the functionality, and the style. The size of the bag to be purchased depends on the length and breadth of the laptop. This should not be difficult, as many standard sized bags for most brands and models of computers are easily available.
When discussing functionality, one must consider the environment in which the laptop computer is used on a regular basis. The use of computers and laptops varies among individuals. For example, a student uses the computer differently from an executive and may not travel with the laptop across destinations as much as the executive.
Computer Bags for Students
A student's laptop is a very important part of her academic life, and it is used for a major part of the day, throughout the year. Travelling with the laptop to school and college would mean that the student needs a high quality computer bag that is similar to a backpack and can hold documents and books in addition to the laptop. In this case, functionality takes precedence, although a student might want to be seen with a chic bag.
Computer Bags for Novices and Intermediate Users
Seniors and others who may not need to use computers professionally may use their laptops simply to send mails, shop online, for gaming, browsing the Web and creating a few documents. Such individuals typically do not need to travel with their laptops and may only take the laptops to the library, the cafe, or to the bookstore. In such instances, a simple computer bag, called a laptop sleeve, might be more appropriate. The device fits snugly in a laptop sleeve, providing adequate protection with the cushioning provided with the bag.
Computer Bags for Professionals
Professionals and entrepreneurs have valuable data, files, and documents stored in their laptops. Very often, the information and data need to be accessed by users at locations other than the place of work. In such cases, they may need peripherals, cords, cables, CDs, USBs, and so on to be used with the laptop. As these items need to be protected as much as the laptop that holds the data, a sturdy computer bag such as a leather bag can get the job done. Such a bag typically includes numerous compartments for all the components so that they are within easy reach.
Styles of Computer Bags
Laptop bags in various designs and patterns, manufactured with different materials and fabrics, are easily available in the marketplace. While laptop bags for students are generally the backpack type, women's laptop bags are colourful totes, satchels, or stylish briefcases. Elegant and chic leather computer bags are also available for women, as are rolling computer bags with wheels, for easy portability.
Laptop Backpacks
These laptop backpacks are the perfect solution for students and travellers, who need to pack a good number of add-ons into the bag. Mostly available with a padded sleeve to hold the laptop, these bags have numerous differently sized compartments to accommodate headphones, media players, books, files, CDs, and other small items. Outer accessory pockets and water bottle holders may be additional features on some bags.
Laptop Totes
For women who take their laptops to work, chic, and fashionable laptop totes are the best bet. Shaped like a larger handbag, a laptop tote is a colourful computer bag that is padded. This type of bag is strong enough to hold personal and professional items such as a wallet, lunch box, mobile phone, and small books in addition to the laptop.
Laptop Sleeves
The laptop sleeve, also called laptop briefcase, has a compartment to hold the laptop and little else. This is a heavily padded bag and may also have a couple of small pockets on the outside for small units such as USB drives or cables. Laptops protected within these cases may be placed inside bigger totes or suitcases during travel.
Messenger Laptop Bags
Messenger laptop bags are ideal for entrepreneurs and business professionals to help them carry laptops and a lot more. These bags are designed along the lines of courier bags carried by the bike messengers of San Francisco; hence the name messenger bags. Built sturdy and secure, messenger bags have numerous compartments of different sizes to hold various items. Padded handles, removable shoulder straps, water bottle holder, and several small pockets are other features of these bags. Messenger bags are of high quality and are available in fabrics such as fine leather and suede.
Wheeled Laptop Bags
Women who wish to take their laptops with them would find these wheeled laptop bags extremely useful. Built to meet TSA guidelines for cabin luggage, these bags have wheels that rotate 360 degrees for easy maneuverability at busy airports. Besides the padded laptop sleeve, the bag has compartments for accessories, files, and power and other cables. This bag also doubles up as a carry-on bag for other important items a woman may need on the flight.
Other Considerations in Selecting a Computer Bag
Once the style of the computer bag has been selected, the next thing to consider is the material the bag is made of. Computer bags come in different materials, including leather, varieties of durable nylon or polyester fabrics, nylon with cotton or polyester blends, vinyl, and suede. Choosing a bag made of waterproof material is advisable if one travels in wet weather conditions. Many computer bags are padded for extra protection, and cheaper alternatives are available without the cushioning. A padded bag may be more expensive, but is a sensible option for a business traveller whose computer may be subjected to bumpy conditions. Another useful feature is the shoulder strap, so that a woman can sling the bag across the shoulder for convenience. It is also prudent to check the condition of the seams, zippers, handles, and other fasteners as well as the size of external pockets and compartments before purchasing a computer bag.
Buying Computer Bags on eBay
The online auction website, eBay, offers an extensive listing of computer bags for sale. A prospective buyer can begin a search by simply typing "computer bag" or "ladies laptop bag" on the website's homepage. This basic search yields results that provides an idea about the kinds of computer bags as well as the different price ranges listed on the website. You can then narrow your search by clicking on the "Advanced" search option that allows you to run a search by variables such as the type of seller, location of the item, and price, among others. You can save money on eBay by looking for deals where the bag qualifies for free shipping, or you may be able to grab a great computer bag at rock bottom prices by winning an auction. For novices, eBay has a learning center that guides the buyer at each step. eBay also makes paying for goods safe and secure with its many options available on the wesbite.
Conclusion
Computer bags are a necessity, as people take their laptops along not only to their workplaces, but also when they are travelling. With a wide variety of computer bags available for every kind of use, it is not difficult to find one that accommodates the needs.
When purchasing a computer bag, one must consider the amount of use the need from the bag. People who do not make much use of their computer may opt for padded laptop sleeves that offer basic functionality. For professionals who have to depend not just on their laptop but other peripherals as well, bigger, sturdier laptop bags with more compartments may be more appropriate. Women can take advantage of the more chic laptop totes that are available in colourful designs. Wheeled computer bags offer convenience for an executive who travels considerably. When purchasing a computer bag, one must also take into account the material that the bag is made of. With its comprehensive listings of computer bags, eBay makes the process of finding the right bag easy for potential buyers.