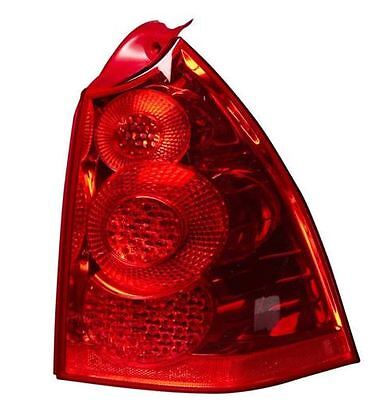 We all hate it when we buy the wrong thing, so here's a guide to try and help that not happen.
Do I need drivers side or passengers side?
O/S = DRIVERS SIDE = OFFSIDE = RIGHT
N/S = PASSENGERS SIDE = NEARSIDE = LEFT
We're going to split this into categories so you can just scroll down to the relevant section.
Van Rear Lights
What is a tailgate or barn door model?
Tailgate is a van that only has one rear door that you lift up and barn door is where you have 2 rear doors.
As an example, when purchasing
T5 (03-10) rear lamps
or
Renault Kangoo lights (03-08),
you have to be extra careful because the fitment can be deceiving because they look so similar.
Please make sure that you double check to see whether the product specifics include 'barn door/2 rear doors' or 'tailgate/single door'.
Here's some examples :-
Single rear door/Tailgate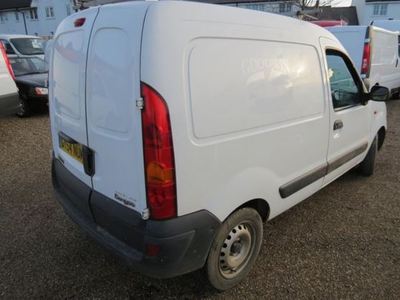 Double rear doors/Barn doors
Another thing to look out for is the indicator type.
Is it clear?
Is it amber?
Is it smoked?
Have a look before you go ahead and buy.
It might sound amateur, but check the year breaks when ordering!
If a title says 2003-2009, it won't fit if you've got a 2010 even if it looks like it will fit.
You'll find that either the shape was changed slightly, or the bulb holders are different.
Also, some cars have something called a 'change-over year', meaning that the manufacturer changed the specification of the car within the same year. For example, the
Vauxhall Astra
has a change-over year in 2007 where the headlights, tail-lights and some trims levels were changed, but some versions still have the standard earlier headlights fitted.
On our product listings, you'll see that some of the titles include numbers, such as 6/ next to a year. This number corresponds to the month in a year, therefore, 6/ is June. If a listing says 6/2006–>, this means that the item will fit vehicles from June 2006 onwards. Here are some other examples :-
3/2003–> = March 2003 onwards.
10/2007 –> October 2007 onwards.
4/2005-6/2008 – April 2005-June 2008.
If you don't know what month and year your car was registered, any reputable seller can tell you if you give them the reg.
Don't go purely off the compatibility table!
It is merely there as a guide - The most important places to check on a listing is the listing title and any item specifics or descriptions.
Do you have a 3 or 5 door?
There are types of vehicles that have different specifications depending on whether you have a 3 or 5 door, even though they may look the same. An example of this is the
Honda Civic
(2001-2003).
While the rear lights for the 3 and 5 door look the same,
they are in fact different.
If a listing says 3 door, this means it won't fit a 5 door, and vice versa.
The same goes for the
Astra H model
- The wing mirrors and rear lights are different on the 3 and 5 door models, but the headlights are exactly the same.
Do you need bulb holders and/or bulbs?
Most after-market lights online do NOT come with bulbs or bulb holders.
Listings should say if they include or exclude these parts.
All after-market lights will take your original bulb holders and bulbs if those are still use-able.
Do you have LED rear lights?
This is another thing to check. See if you have a circuit board on the back of your light; if you do, you've got LED rear lights. If you're unsure, ask a friend when your lights are on as they will either be just standard bulbs or small LED bulbs.
Here's the difference between LED and non LED for the
Peugeot 307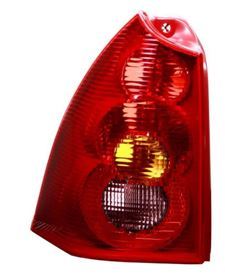 Bulb Lit - Not LED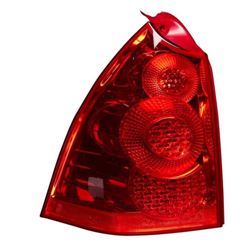 LED Light
If you have LED rear lights as standard, you can't go back to non-LED unless the car is re-wired. You must only buy LED type lights.
A tricky vehicle to get right is for the
new Focus
, as some have
LED lights
but others don't.
Here's a photo of the LED version :-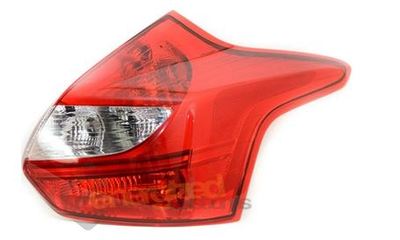 See the strip underneath the clear indicator section? That's LED. If you're still unsure, look at the back and see if there's a cable like this :-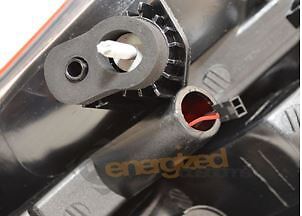 This is to power the LED.
If a listing says LED type, don't think you can simply upgrade to LED. You can't. LED type rear lights are only to replace cars with LED rear lights as standard, unless you're buying performance lighting.
Some lights, like the Astra J, are quite difficult to buy rear lights for as some cars have smoked red rear lights and others have clear red.
Here's some examples :-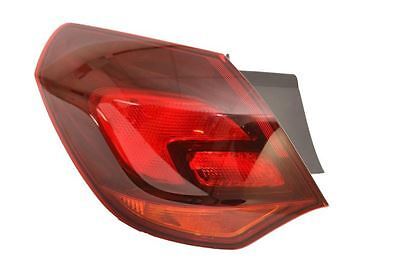 See the outer section is darker? This is smoked. It's not the same colour throughout.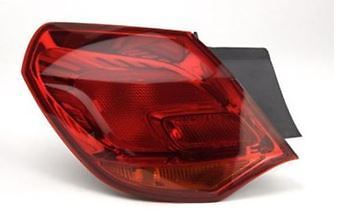 See how the colour is the same throughout? This is red/clear. There isn't much difference but it's always best to check first.
Last but not least, always check whether your vehicle type is correct!
Check the compatibility table or listing title to see if the item says "estate" or "hatchback" etc.
If it has that in the title, assume that it means it will only fit that model of car.
If you're not sure if you've got a hatchback, estate, saloon, coupe etc, just drop a seller a message with your reg and they can tell you immediately.
Here's some examples of the difference between some models of rear lights dependant on vehicle type :-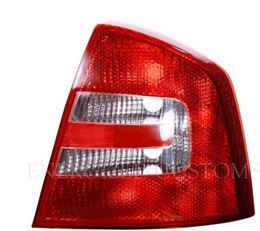 Skoda Octavia Hatchback 2005-2009 rear light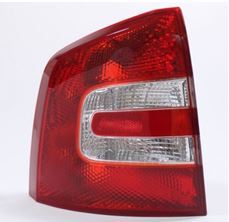 Skoda Octavia Estate 2005-2009 rear light
Thought our guide was useful? Please give us a thumbs up!