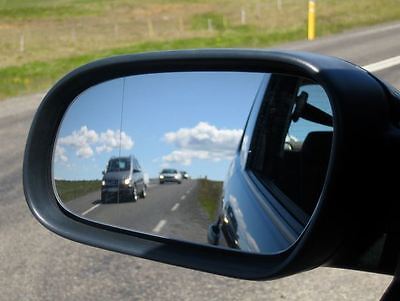 Wing mirrors and mirror glass are vital for driver safety and vision to ensure that you have a clear view of the road around you, but you already knew that, right?
Double check what needs replacing, because in some cases you need not replace the whole unit.
Mirror indicators, mirror glass and mirror covers
are all available to buy separately,
saving you time and money.
If you're looking to get yourself a good bargain, make sure that when doing so you're buying an E-marked mirror. This means that your wing mirror has been approved and gone through tests to ensure that it is road legal, of sufficient quality and will pass an MOT. You should bear this in mind when buying any car part online or in store.
If an eBay listing states that the wing mirror is electric,
don't assume that it's power-folding
.
If the listing doesn't mention this, make sure that you ask the buyer first before purchasing. In addition, make sure that you've got a
manual or electric mirror
. A manual mirror will adjust with a lever from inside the car, and an electric mirror glass will turn electronically.
Also, if an eBay listing states that it fits a 5 door car, such as the Vauxhall Astra MK5 (2004-2009), this means that it won't fit the 3 door and vice versa.

Attention All Van Mirror Purchasers!
Make sure that you check whether you've got a long arm, short arm or even medium arm mirror.
Most listings should mention this already and may include measurements. If not, ask the retailer and maybe provide a photo.
Here's some pictures as an example of the transit mirror.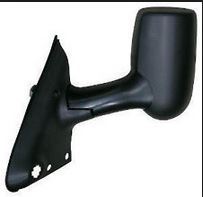 Long Arm Transit MK6 Mirror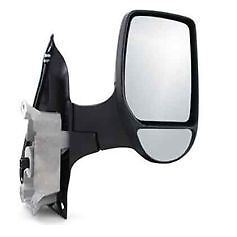 Short Arm Transit MK6 Mirror
What's primed?

A primed mirror is a wing mirror complete with a mirror cover that's been coated in a grey texture so that it's ready to be painted. In a lot of cases however, you should be able to transfer over your original cover.