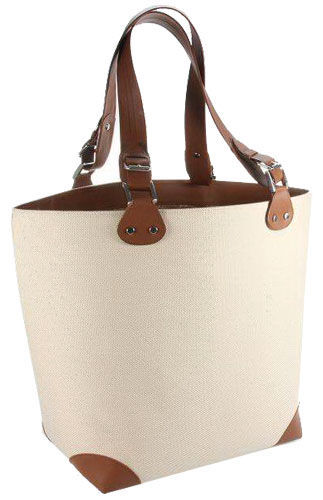 People today are very aware about the abuse and irreversible harm that has been caused to the environment over decades of industrialisation. Besides adversely affecting the ecosystem, the production of plastic bags requires huge quantities of oil, a resource that is fast depleting.
An acceptable alternative is the use of reusable shopping bags made from environmentally friendly materials that also last longer and are easily disposable. A number of considerations come into play in the purchase of reusable shopping bags. Factors that influence the purchase of reusable bags include the purpose of the bags, how many bags one may need, and the material with which a reusable bag is made. Attractive reusable shopping bags are easily available in brick-and-mortar stores and may also be purchased online. An auction retail website such as eBay makes the process of purchasing reusable bags much easier, with its multiple offerings as well as functionalities.
Why Reusable Shopping Bags
Though no one doubts the convenience that plastic bags offer, from packing in every conceivable food item to reusing them to hold pet droppings and lining trash cans, the future of these bags is bleak. The continuous use of plastic bags is an issue that has created serious waste disposal problems the world over. Plastic bags do not degrade easily, taking up to anywhere between 400 years to 1,000 years to fully disintegrate. Additionally, the degrading plastic bags release chemical toxins into the soil and water bodies, causing harm all around. Paper bags are an alternative to plastic, but they too have an indirect effect on the environment as trees are felled to provide raw material for paper bags. With the green movement gaining momentum worldwide, plastic bags may soon fade into oblivion and be replaced by the eco-friendly reusable shopping bags. Reusable shopping bags are highly encouraged by environmentalists and promoted by governments worldwide, as these bags represent a green and more sustainable alternative.
What to Consider While Buying Reusable Shopping Bags
Now that the reusable shopping bag is what shoppers should carry along with them as they go about buying groceries or other merchandise, how does one go about choosing these bags? And how many reusable shopping bags does a household need? Read on for these answers and more.
Selecting Your Reusable Shopping Bags
When purchasing reusable bags, consider what they would be used for. Every household has just about the same needs as far as grocery shopping goes, and they include buying meats, vegetables, canned foods, milk, eggs, snacks, cleaning supplies, personal care items and so on. Choose bags that are strong enough to hold multiple items that may consist of grocery, cleaning liquids, personal grooming products as well as canned products. Additionally, one may purchase reusable bags that make appropriate snack bags and lunch bags. Some of these bags may be multipurpose and can be designated for other household uses as well. Another factor to consider is if the bags are easy to fold and are compact enough to be tucked away in a vehicle and within reach when needed.
How Many Is Too Many?
Inexpensive and long lasting, reusable shopping bags are available in attractive designs, sizes, and shapes. In order to avoid using the standard plastic or paper bags at the grocery store, shoppers would have to ensure that they take along adequate numbers of reusable bags based on their average shopping volume at the grocery store. This is especially true for those shoppers whose carts are mostly overflowing each time they shop. Taking some time to quickly run through the shopping list and then deciding on the number of bags to take along is an advisable thing to do, so that one does not run out of reusable bags during the trip.
Types of Reusable Shopping Bags
Reusable shopping bags that are considered green are made from various materials, including those that are recyclable. Experts opine that the recycling process consumes energy as well, but the percentage of energy required to recycle various materials vary. It is indeed beneficial to recycle plastic, which needs just one tenth of the total energy required to create new plastic goods. However, Reduce, Reuse and Recycle are the three Rs of energy conservation and after reduction in consumption, which is the best option comes the reusable option with the recycle option placed last. Buyers looking to buy reusable shopping bags should choose bags made from sustainable materials over recycled products as much as possible.
String Grocery Bags
Smartly designed and available in several bright colours, this highly functional reusable bag is made from cotton and can hold about 10 to 12 kg of groceries. The bag has an old world charm with its woven string design and large handles allowing it to be slung on the shoulder. String grocery bags are strong, lightweight, and compact. They can fit snugly inside a handbag.
Canvas Tote Bags
Lightweight, washable and multipurpose, canvas tote bags are made using natural, unbleached cotton. These bags, also called calico bags, available in various sizes can hold fruits and vegetables. The larger bulk totes are useful for storing grains, nuts, and dried beans. Smaller canvas tote bags may be used to bag in tea, cookies, herbs and other such items.
Jute Bags
One of the more versatile bags, jute bags may be used as fashion accessories, thanks to their catchy and trendy designs and styles. Carrying books, magazines, and other supplies is ever so easy using these colourful, stylish jute bags. These bags may also be used as overnight or beach bags and can be washed and used several times over. The hardy, rain-fed jute crop is sustainable and biodegradable as well.
Hemp Bags
The industrial hemp plant has amazing qualities and is a sustainable fabric, requiring no pesticides or even fertilisers and very little water for its growth. Incredibly robust, durable, and rot-resistant, multipurpose hemp bags that use the strong natural fibers make fashionable shoulder bags and grocery bags as well. Books, magazines, laptops and other supplies can also be carried in these sturdy hemp bags.
Insulated Reusable Tote Bags
These zippered bags are excellent for carrying perishable foods, wine bottles, and other edible foods from the grocery store. Insulated reusable totes are especially convenient to keep foods at low temperatures during the summer months, when the boot of the car may get hot and spoil foods by the time the person gets home.
Polypropylene and Polyethylene Bags
Both polypropylene and polyethylene are forms of plastic. Bags made from polypropylene and polyethylene use recyclable materials and are produced in a cost-effective manner. However, these bags can wear out easily.
Features of a Good Reusable Shopping Bag
The reusable shopping bag one chooses should serve the purpose well, which means that it should take loads, be easily portable, and should sit well in a vehicle. Moreover, the opening of the bag should be wide enough to allow the user to stack items with ease. Ensure that the handles are tough and attached well so that they do not give way when the bag is fully loaded. A sturdy base ensures that the bag will not tear away at the seams when it is being carried. It is wise to pay a little more for a shopping bag, as the bags that cost the least may not be durable enough to be used many times over. Selecting washable grocery bags is important, especially those that are used for meats, fish, and vegetables, as these tend to harbour bacteria and should be washed regularly after use.
How to Buy Reusable Shopping Bags on eBay
Reusable shopping bags are available at a wide range of brick-and-mortar stores, including supermarkets. Often sold as promotional items, reusable bags often sport logos of companies or the stores where are sold. However, if one wants reusable bags that are unique, in a variety of designs, shapes, and sizes, then the online auction site, eBay, is a great resource that offers an extensive selection of this product category.
You can begin a search for reusable bags on eBay by simply entering basic terms such as "reusable shopping bag" or "reusable eco bags". This search typically yields a large number of listings available on the site. You can also choose to narrow the search by entering a more specific term such as "reusable canvas shopping bag". You can then obtain detailed information about fabric, designs, and other features of specific bags by clicking each listing that interests you. The chosen bags may be added to the cart or may be put into the wish list to be purchased later. Whatever you choose, it is a good idea to make sure that you get to know the seller's track record before making a purchase.
Conclusion
Though several inventions and products through the decades have made lives comfortable, they have also brought with them the potential for long-term damage to the ecosystem. Although paper and plastic bags represent convenient options to carry everyday items such as groceries, they bring with them the risk of consuming valuable resources of the earth. Reusable shopping bags offer an earth-friendly alternative that contribute to the goal of sustaining the earth. These bags allow shoppers the freedom to decline plastic and paper bags offered at stores and malls, thereby reducing the carbon footprint. Considerations when purchasing reusable include the type of material that makes up the bag as well as the number of bags needed. Reusable bags range from fashionable jute and hemp bags to sturdy cotton string bags available in various shapes and sizes. With the many options available on eBay, switching to reusable shopping bags should not be a difficult choice.