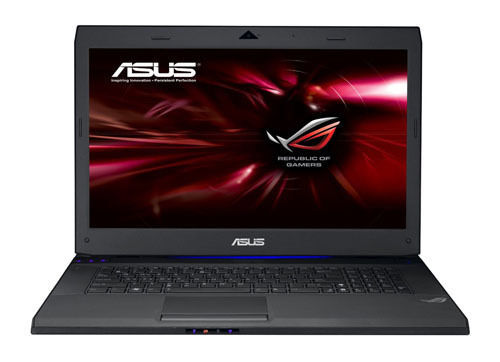 Although playing computer games usually occurs on a desktop computer, a desktop is very difficult to break down, take to another location, and then set back up. While laptop computers are easily portable, early generations lacked the capacity to play graphics-rich video games, due to slower processor speeds and smaller display screens, memory capacity, and hard drive space. Recent improvements to laptop computers, however, have made it possible to play even the most graphics-laden games. Many of the biggest brands of computer manufacturers offer gaming laptops. These are available at brick and mortar computer stores and online on eBay.
Consider Processor Speed
A processor that delivers high speed is crucial for a gaming laptop. The processor, or CPU, is the device that allows the computer to function at its basic levels. The faster the processor speed, the faster that the computer reacts, which is vital when using any computer to play games. The top manufacturers of processor chips are Intel and AMD. Laptops that have top-of the-line processors include the Razer Edge Pro, which features an Intel Core i7-3517U processor, and the MSI GX60 1AC-021US, which uses an AMD A10-4600M processor.
Choose a Laptop with a Large Hard Drive
The main storage device of a gaming laptop or other computer is the hard disk drive, or the hard drive. The hard drive keeps all of the data that the computer uses in a safe and secure location. The larger the hard drive, the more information the computer can store. Lengthy, graphics-laden games require the storage of a lot of information. Ideally, 1 TB hard drives are necessary for gaming laptops. Gaming laptops that have large hard drives that consumers should consider include theToshiba Qosmio X75 and Lenovo IdeaPad Y500.
The More Memory, the Better
Random access memory, or RAM, makes it possible to store data, such as progress that a player makes in a video game, directly on a computer rather than having to place the data on portable devices. The more available RAM, the faster the computer responds to a user's actions, which is vital to game playing. A typical laptop has approximately 8 GB of RAM while ideal gaming laptops have 16 GB or 32 GB of RAM. Gaming laptops that have large available RAM are the ASUS ROG G750JX and Fangbook Evo HX7-200, both of which have 16 GB of RAM.
Look for Laptops with Quality Graphics Cards
As video games have progressed, one of the major developments has been the increase in sharpness and depth of the graphics that many games feature. Games are now rich in colour and detail, and many have almost 3D detail to them. This detail requires a quality graphics card to display these graphics properly and maximise the gaming experience. Major manufacturers of quality graphics cards include AMD and Nvidia. Gaming laptops that have excellent graphics cards include the MSI GE40 2OC-009US, which has an Nvidia GeForce GTX 760M graphics card, and the MSI GX60 1AC-021US, which has an AMD Radeon HD 7970 graphics card.
Screen Size Is Important
One of the biggest drawbacks to playing a game on a laptop is that the screen of many laptops is typically too small, making it difficult to see the detail that gamers would see on larger monitors that desktop computers have. However, recent gaming laptops from major brands come with larger monitors, such as the Alienware 18 gaming laptop, which has a display screen that is 18.4 inches, or the MSI GX70 3Be-007US, which has a screen size of 17.3 inches. In addition, these two laptops have other key components that are essential to good gaming laptops, such as fast processors and high-quality graphics cards. When choosing the monitor size, buyers should consider that the larger the screen, the lower the portability of the laptop.
How to Buy a Gaming Laptop
eBay makes it easy for consumers to find the ideal gaming laptop for their style of play. To find a gaming laptop, type a general search term, such as 'laptop' in the search bar on any eBay page and further refine your options by applying the filters that eBay provides, such as brand, screen size, and price. You can purchase a used gaming laptop rather than a new one, if you want. Before buying, review the seller's feedback rating and read the product's description. Once the gaming laptop arrives, gamers are able to play their favourite games wherever they want thanks to the portability of a gaming laptop.