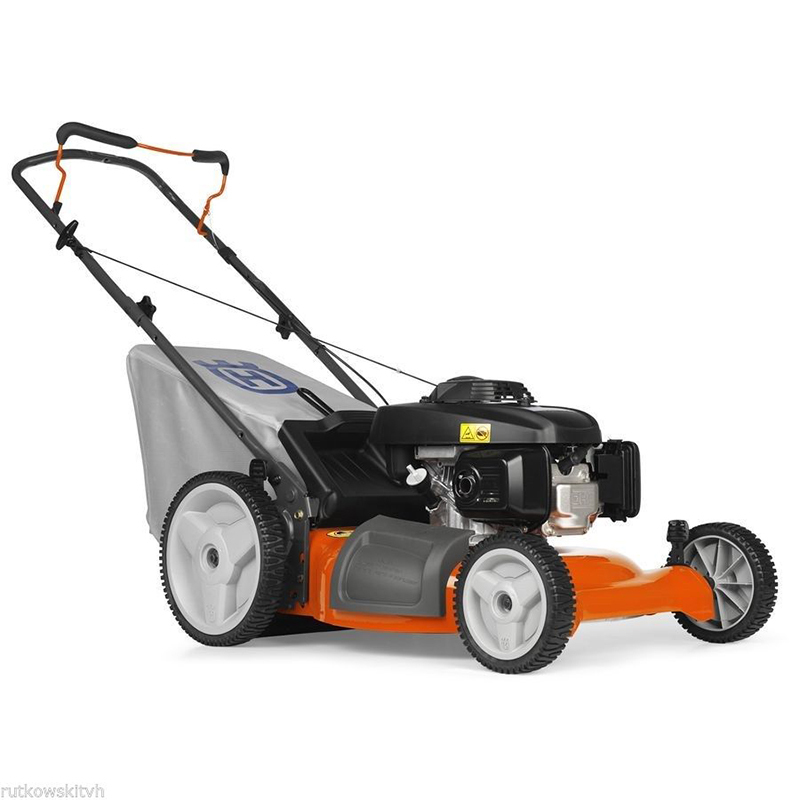 Everyone who has a lawn, has a use for a lawn mower whether they use it themselves or hire someone else to use one. Grass grows, and the only way to keep it under control is to cut it regularly. The only question is which lawn mower to buy. Given that people have been cutting grass for a very long time, the number of choices a prospective lawn mower purchaser faces is staggering. With all the options out there, any buyer can benefit from a few tips to put the purchase into perspective whether they own a tiny lawn, or a large estate.
Start with the Lawn
The first thing to consider when buying a lawn mower is the nature of the lawn that needs cutting. No two lawns are identical and those differences are what determine which lawn mower is best suited. Size matters, the bigger the lawn the more work it takes to cut it, and the more powerful a lawn mower needs to be. The ground matters, too. A flat and level lawn is easier to cut than one with lots of rises and depressions.
Use a Hover Mower for Small Gardens
Hover mowers are a good choice for small gardens with lots of weeds. Popularised by companies such as Flymo, they are the most manoeuvrable of all the lawn mowers, making them a good choice for steep slopes, and irregular shaped lawns. Most are electric, so users should take care with the power cable, although petrol-engined versions do exist. One drawback is that airflow from the blades can push the grass down, so the cut is not as clean as with some other designs. They make a good introductory mower for people without a lot of lawn to mow.
Use a Cylinder Mower for the Cleanest Cut
Available in both powered and manual versions, the cylinder mower was the first design introduced. They work best when the lawn is perfectly level, where the owner can show off a clean, short, cut. Long or rough grass can be too much for a cylinder mower, so anyone looking to buy one should be ready to cut their lawn frequently. Basic push models are often inexpensive, making them a good choice for people with small lawns and small budgets.
Use a Rotary Mower for Larger Lawns
Rotary mowers come in a wide range of designs for various needs and budgets. They range from small battery-operated mowers to large ride-on mowers suitable for even the largest lawns. Battery models combine the ease-of-use of mains electrics with freedom of action, but the short operating time makes them unsuitable for large lawns. Battery-operated mowers are often more expensive, too, so buyers need to be aware of the extra cost. Mains-powered models are easy to use, but are limited by the length of the extension, and there is always the chance of running over the cable. Petrol-engined models are more powerful, and can last for a long time, so they do not have to be replaced.
Use a Robotic Mower for Unattended Mowing
Robotic mowers are an excellent choice for anyone with a clearly defined, regularly-shaped lawn. Once the mower is set up, often with a boundary wire, it can cut the grass at regular intervals with no need for human intervention. They rely on batteries for power, and automatically return to the dock for charging before the battery drains completely. Robotic mowers can be expensive, but many customers find them more than worth the price. A robot mower does need some maintenance and cleaning, but that is often easier than spending an afternoon cutting grass.
Add a Roller for Stripes
Buyers who want the classic striped look should consider a roller behind the cutting blades. Rollers flatten the freshly mown grass by pressing it down as the mower passes over it. The alternating effect is a result of the common habit of mowing in alternate directions up and down the lawn. Rollers can be fitted behind almost any mower, even hover mowers. Buyers should be aware that the quality of the stripes depends almost entirely on the skill and care of the operator.
Consider a Mulching Mower
Very few people enjoy dealing with grass clippings after mowing. A grass box keeps the clippings out of the way while mowing, but the owner still has to deal with them after they finish the job. Mulching mowers produce very fine clippings and deposit them evenly over the lawn after cutting. They not only help feed the lawn, but also make the whole experience much quicker and easier by eliminating the clippings problem before it starts.
How to Buy a Lawn Mower
eBay is an excellent place to buy anything from the smallest electric hover mower to the largest petrol-engined ride-on mower. The site offers new and used mowers for every need and budget. All it takes is a few moments online, and you can have the lawn mower you want on its way to your door. Electric lawn mowers bring ease and simplicity to the job, while petrol engines offer the extra power necessary for larger lawns. Hover mowers can just as easily cut side-to-side as straight ahead, and robotic mowers can cut your entire lawn while you stay indoors. There really is a mower for every type of lawn.