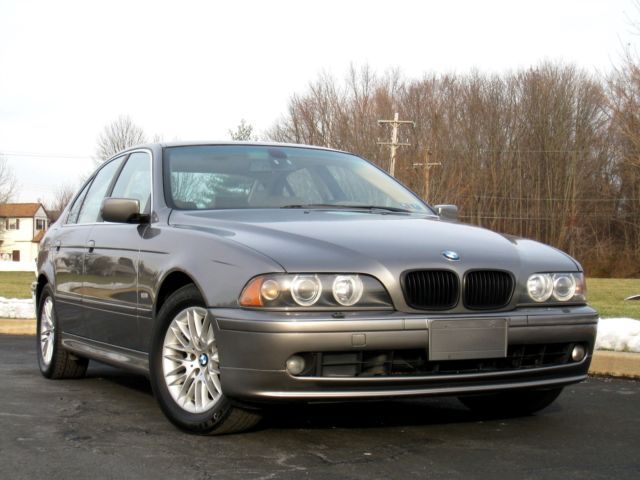 For some drivers, a BMW is the only ideal car that represents a combination of speed, good looks, and luxury when it comes to high-end vehicles. The German-based brand combines, exquisite styling, extreme drivability, and status in all of its vehicles. BMW manufactures several styles of vehicles that fall under different categories, including coupes, sedans, hatchbacks, sport activity vehicles (SAV), and roadsters. Within those categories fall numerous models. With so many different styles and models of used BMWs from which to choose, it is important to familiarise oneself with some basic guidelines before making such a high-end purchase.
Determine What Vehicle Fits the Driver's Needs
Basically, BMW offers 27 different vehicle variations in the current model lineup, with 432 model variants, from which buyers can choose. This does not include discontinued, classic and vintage models, of which there are hundreds of choices to consider. The body types typically available includesaloon,touring,convertible,coupe,Gran Turismo,sports hatch,roadster, sports activity coupe, and SAV. In addition, buyers can also choose vehicles that run on regular petrol or diesel, are hybrids, or run solely on electric power. Other considerations include passenger seating, which ranges between two to five. Other factors include power output, transmission type, type of drive, and the number of doors.
Get to Know the BMW Models
With so many choices available, even narrowing down to a specific model, still presents buyers with numerous options. For example, fans of the 1-Series BMW, which is a sports hatch, still have 73 different choices to consider, including choosing between theSport or Urban model. Other recent models from BMW include the 2-Series,3-Series,4-Series,5-Series,6-Series,7-Series, X-Series,M-Series, Z-Series, and hybrids. Certain vehicles only come equipped with an automatic transmission, while others feature both automatic and standard powertrains.
Perform a Vehicle Check
In general, most sellers are honest and upfront about anything affecting a vehicle for sale. However, because there are some unscrupulous sellers out there, it is a good idea to perform a vehicle background check before making the decision to purchase. There are many companies and websites that offer the opportunity to check a vehicle's history using the vehicle identification number (VIN). Some of these sites, such as Car Check UK, offer this service for free, while others charge a nominal fee. A vehicle history check can tell the buyer whether or not a vehicle has been in an accident, whether it has ever been reported stolen, has the correct approximate mileage, and other important details. Along these same lines, one should have the vehicle inspected by a technician of the buyer's choosing before making the purchase. The technician can review the car, take it for a test run, and determine if there are any issues that can make a good deal a bad one in the end.
Consider the Accessories
Often, unless the buyer is looking for a specific BMW, in a specific colour, with a specific powertrain, and with a certain amount of mileage, there are a number of different selections available. Therefore, the deciding factors should be the accessories and other parts of the vehicle. For example, a BMW with 6,500 km that has the same tyres it rolled out of the factory with is not as good a deal as one with new tyres, unless there was a problem that facilitated buying new tyres, such as alignment issues or an accident. Buyers should read through the entire listing to ensure they know everything that comes with the used BMW.
Have a Spending Limit
Knowing how much the buyer wishes to spend and, more importantly, can afford, makes finding a used BMW much easier. This set figure allows buyers to fine-tune their search options, eliminating vehicles that are close to, or well past their spending limit. Unless the buyer finds that one-of-a-kind, must-have dream BMW, overspending is about the worst thing a buyer can do. Keep in mind there are maintenance costs to consider, such as annual or semi-annual maintenance, daily upkeep, plus accessories to protect and jazz up the new purchase. Find a used BMW that is within or slightly below the intended price range to allow for a cushion in case additional money is necessary to close the deal.
How to Buy a Used BMW
Nailing down the ideal used BMW is as simple as buying it on eBay. Buyers looking for a used BMW have a number of different options available. Whether you seek a vehicle that is one-year old or several decades old, start by entering the desired search term in the box found on every eBay page, such as 'used BMW X3', and hit the enter key. From there, it is a matter of thinning the available choices by selecting options like colour, year, transmission, and mileage range. For big-ticket items like a used BMW, knowing the seller's feedback rating is crucial as buyers want to purchase from a seller who has given good service to previous buyers. A used BMW, except in rare cases, is an item that should be picked up personally from the seller.