People wear cluster diamond jewellery to formal events, such as benefit cocktail parties and upscale wedding receptions. The jewellery also works well as engagement rings and stylish necklaces that accentuate a dress. To ensure long lasting quality, owners should learn a few tips for taking care of cluster diamond jewellery.
Avoid Chemicals
Diamonds are one of the most rugged substances found on Earth, yet the precious gems are no match for corrosive chemicals. Chlorine poses an especially dire threat to the structural integrity of cluster diamonds and the metal that secures the diamonds. Even brief exposure to chlorinated swimming pool water can degrade the quality of diamond ring clusters. The chemicals utilised for daily cleaning can also diminish the quality of cluster diamond jewellery. Oils, soaps, and lotions applied to the body contain elements that produce a thin film over diamonds and thus, cause the diamonds to lose lustre.
Cleaning Tools

Owners can employ several different methods to clean cluster diamond jewellery. Each method requires a soft brush, toothpick, strainer, and lint-free cloth. The toothpick removes hard to access particles that lodge on diamonds and between diamonds and the metals that secure them. Owners must be careful when using the toothpick to avoid chipping a piece of it off into one of the thin crevices located between each diamond, especially with rings and watches.
Detergent and Cold Bath
To clean diamond cluster jewellery, mix cleaning detergent with warm water and allow the jewellery to sit in the warm solution for five minutes. Remove the cluster jewellery and lather it using the soft brush. Be sure to use firm and uniform brush strokes. Then, place the jewellery in a strainer and rinse it with warm water. You can also utilise detergent in a cold bath comprised of one part dishwashing liquid and four parts cold water. Let the jewellery sit in the cold water bath for up to an hour. After brushing, rinse the jewellery with cold water and air dry the jewellery.
Using a Sound Cleaner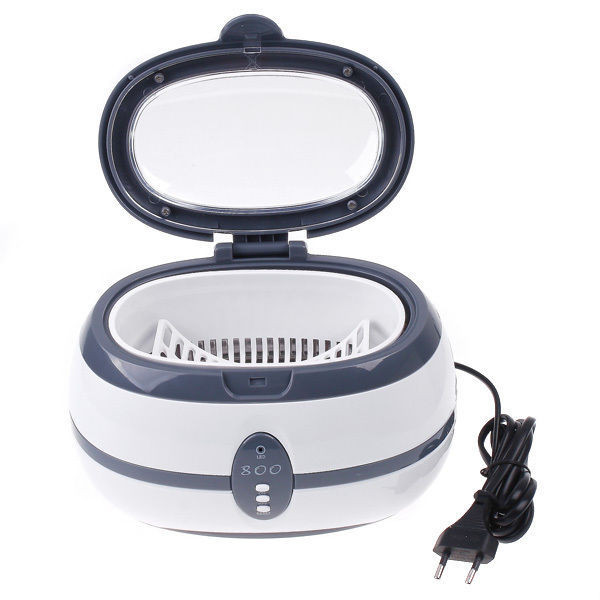 Sound cleaners extract dirt and grime that accumulate on the bottom of diamonds. The cleaners include a metal cap that users fill with mild dishwashing liquid. Sound cleaners operate by emitting high frequency sound waves that cause the dishwashing liquid to vibrate. The strong dishwashing liquid vibrations dislodge dirt and grime from jewellery such as necklaces. The advantage of employing the sound cleaner method stems from not using water that can cause corrosion.
Using an Ammonia Solution
The ammonia concentration within window cleaners works best for cleaning diamonds. Pour a small cup of window cleaner and gently sit the cluster diamond in the cup. Wait up to five minutes, depending on the amount of dirt and grime to remove. Remove the jewellery and place it in the thin mesh strainer. Softly pat the jewellery dry. You should never use any ammonia-based solution to clean fractured-filled diamonds.