With your Direct Bikes 50 cc or 125 cc motor scooter, you can zip around city or country roads with ease. However, as with all vehicles, your bike needs regular maintenance and care. Preventing engine, brake system, or tyre failure is the best way to ensure the long life for your Direct Bikes scooter.
Read the Owner's Manual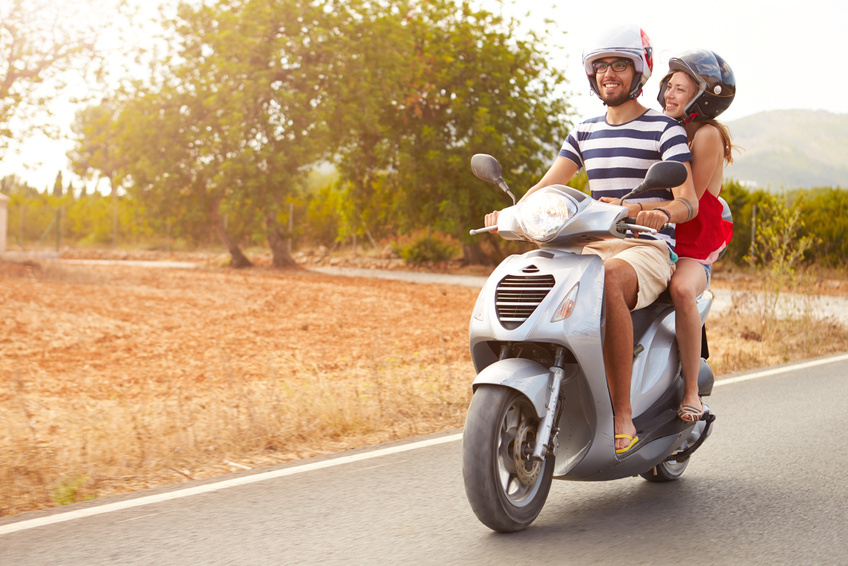 If your Direct Bikes scooter is new, the owner's manual is part of the equipment. If, however, you have a previously owned scooter without a manual, you can find it online. Read the manual so you are aware of the ideal maintenance schedule. You should perform basic maintenance work, such as changing fluids, replacing spark plugs, and brake checks, according the manufacturer's specifications and schedule. Keeping a logbook is the best way to note mileage, maintenance, and any repairs or spare parts you may add to your scooter.
Check the Oil Levels
Be sure to check all fluid levels regularly, especially the oil levels, and add fluids as necessary. If your scooter is using excessive amounts of oil, it could be a sign of trouble in the engine. Check the oil colour and the top of the oil cap for scorching or burn marks as these can indicate the scooter needs professional repairs. Regular oil changes can keep your Tommy Scooter running well.
Check the Tyre Pressure and Brakes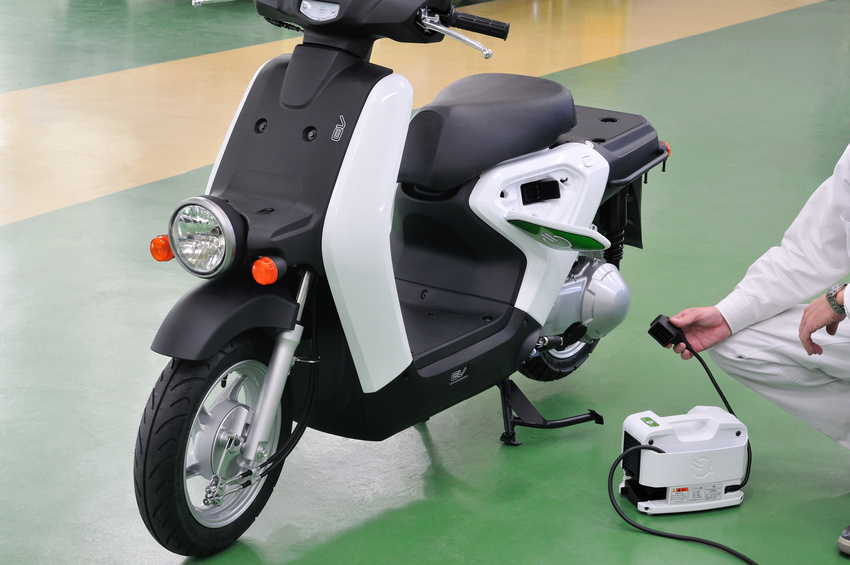 Remember to check the tyre pressure weekly for both safety and tyre longevity. Be sure to keep the tyres inflated to the correct pressure as it helps them to wear evenly and avoid unexpected tyre failure. Check the tyres for cracks and embedded road hazards like nails. Nails or screws may cause the tyre to deflate. Be sure to replace cracked tyres immediately. Be sure to check that your brakes work correctly, and remember, a spongy feeling or noise from the brakes may indicate problems and future brake failure.
Check Bolts and Hinges
Bolts and hinges on your Direct Bikes contemporary or retro scooter are important, so be sure to check them for tightness every six months. Tighten any loose bolts to the manufacturer's specifications. Check that all hinges work properly. If hinges are tight or squeak, use a little oil to keep them operating smoothly.
Keep the Body Clean and the Leather Oiled
Wash and wax your scooter weekly, or more often if necessary, to keep the paint shining and protected. Use a product for motor bikes or cars to wash the motor scooter. If the seats are leather, use a leather cleaner and polish to keep them in good condition. You can clean vinyl seats with a spray vinyl cleaner. If your bike includes a windscreen, use a non-ammonia based window cleaner and a soft cloth or a paper towel to clean it.