A manufacturer of performance computer components, Corsair produces solid-state drives, power supplies, computer cases, and more. In particular, Corsair DDR memory comes in different types suitable for a variety of operating systems and performance applications. Though installation is not difficult, buyers should identify the correct type for their system before making a purchase.
DDR Memory Types and Clock Speeds
DDR memory is a type of RAM that delivers twice as much data as older SDRAM modules. DDR3 is the most current and widely used standard as of 2014; it is not interchangeable with older motherboards. For example, older motherboards using the DDR2 standard only function properly with matching modules, such as Corsair XMS2 RAM. Clock speed is another important factor when choosing memory. Though mismatched modules can work, performance can suffer. Memory speeds are classified based on maximum clock speed and data transfer rate. For example, a DDR3 RAM module labelled DDR3-1333 PC3-10666 can work at clock speeds up to 1333MHz and transfer data at 10,666 MBs.
Corsair DDR Memory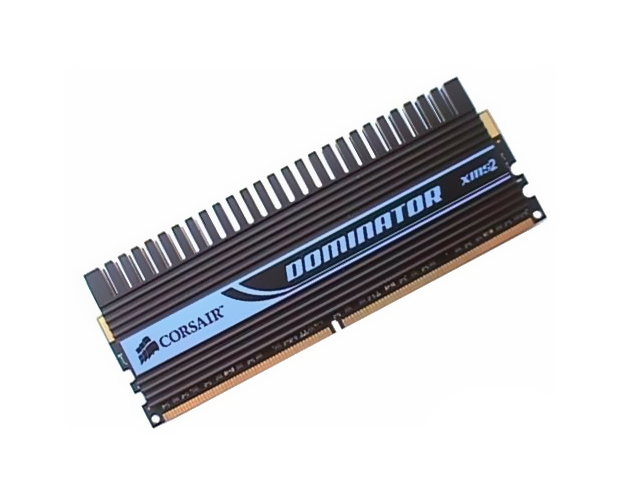 Corsair offers memory modules for laptops, PC desktops, and Apple Mac computers. Desktop models come with four heat spreader options that keep RAM cool by increasing their surface area for heat dissipation. Buyers should ensure enough space in the computer case before purchasing larger models. Both XMS and Vengeance LP RAM modules are 32 mm in height, while standard Corsair Vengeance modules have large aluminium heat spreaders that raise the total height to 52.5 mm. Corsair Dominator, Dominator GT, and Dominator Platinum types are even taller at 54 mm. Moreover, desktop RAM is also available in dual-, triple-, and quad-channel kits. Most current AMD and Intel motherboards support DDR3 dual channel memory, while performance motherboards may support more channels. Corsair Dominator memory with DHX Pro technology works with the Corsair AirFlow 2 fan and the Corsair AirFlow Pro, a device that features temperature monitoring LEDs and activity LEDs.
Operating System Limitations
Though Corsair memory is available in kits larger than 16 GB, buyers should note that large kits may not work effectively on all operating systems. In general, 32-bit operating systems can only recognise and use 4 GB of RAM.
Installing Memory

When working with any internal computer component, users should first ground themselves by clipping a wrist strap to a bare metal surface to prevent static discharge. Before installation, refer to the motherboard documentation to identify the correct slots for best performance. In most cases, slots are colour-coded and those of one colour match one channel. Open the latches on all slots to receive new memory. To install, align the module so the notch lines up with the key in the memory slot. Press down firmly from the top until the latches snap into place. Repeat for each module.