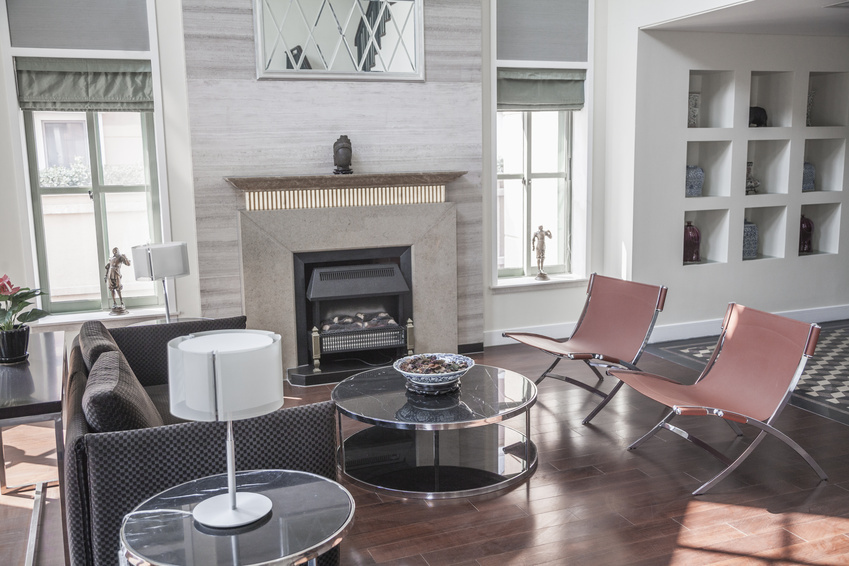 A fire surround completes the appearance of your fireplace. However, the surround has a distinct impact on the look of your entire room, not just the fireplace itself. Installing a fire surround can be a challenging job, but a few tips make the process much easier.
Check if Your Fire Surround is Compatible with Your Fireplace

If you have an existing fire surround with a working fireplace, and want to install a new fire surround, you must make sure that the new fire surround is compatible with the type of fire you have. It is also vital to ensure that your new fire surround is heat resistant, as some are purely ornamental and only suitable for a non-working fireplace. For a working fireplace, you require a fire surround with a minimum of a 5-cm thick hearth that extends at least 31 cm from the front of the fire. Measure your fireplace opening carefully, taking note of both the width and the height, and make sure the fire surround you choose has an opening of equal or slightly larger dimensions.
Check the Fire Surround is Level Before You Fix it in Place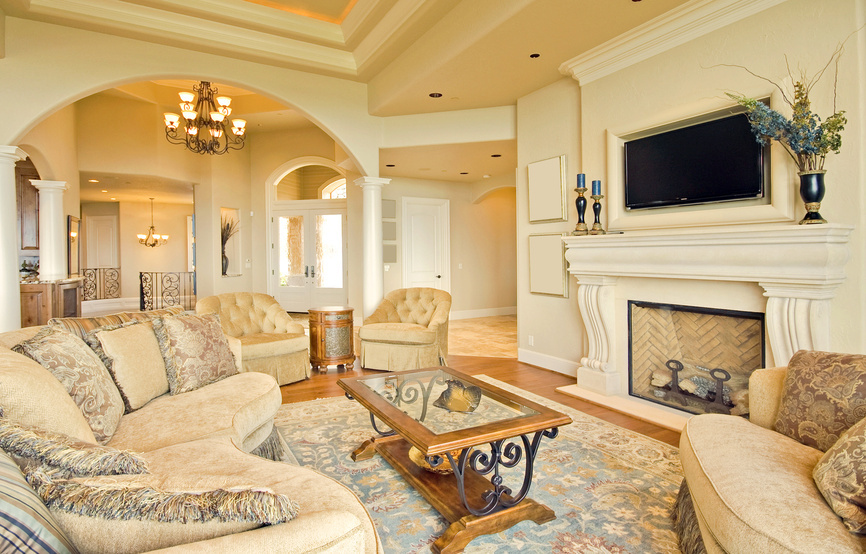 Your fire surround, including the mantel, must be straight and level. For the best results, get the position correct before you begin fixing the surround to the wall. Position the fire surround, making sure it is central to the fireplace opening. Draw guidelines on the wall in chalk, pencil, or charcoal, using a spirit level. This also helps to ensure the surround is straight. List the mantel temporarily into position and use a spirit level to mark more guides on the walls to ensure the mantel is level. At this point, also mark the position of the screw holes.
Installing a Vintage Fire Surround
Many vintage fire surrounds suffer neglect or lose their beauty and original features under copious amounts of paint, and you can often find one in need of restoration very inexpensively, allowing you to save money and get a fire surround that matches the period of your home. You can strip back the layers of old paint from cast iron fire surrounds and tile using chemical paint stripper. You simply apply the stripper according to the manufacturer instructions, usually with an old paintbrush, then allow to sit for the recommended time. Then remove it with a stripping knife and a dry towel or kitchen paper. Remove the remaining residue with white spirit and a cloth, making sure to get into all crevices and paying close attention to embossing detail where paint residue can get stuck. For fire surrounds with multiple paint layers, you may need to repeat this process several times to uncover the original features. For cast iron fireplaces, sand the cast iron with steel wool, then coat it with black grate polish.