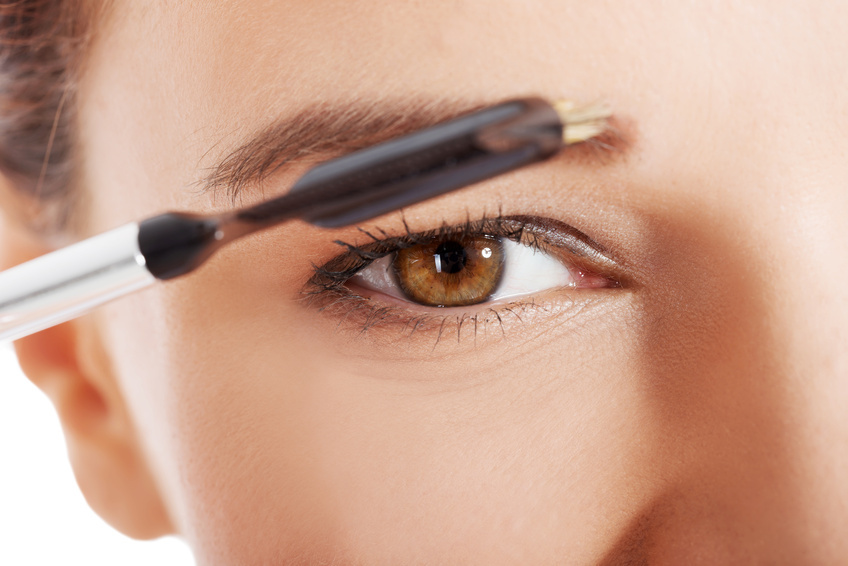 Smooth, defined eyebrows help to frame the face. Often, an eyebrow shaper is the best way to keep eyebrows looking smooth and evenly shaped to one's desired effect and style. Various eyebrow shaping tools are available for use for both men and women. When looking for an eyebrow shaper, choose from ones that trim hair or brush eyebrow hair into place, or ones that help to fill in eyebrows. It is always helpful to buy a well-respected brand of eyebrow shaper.
Eyebrow Shapers That Trim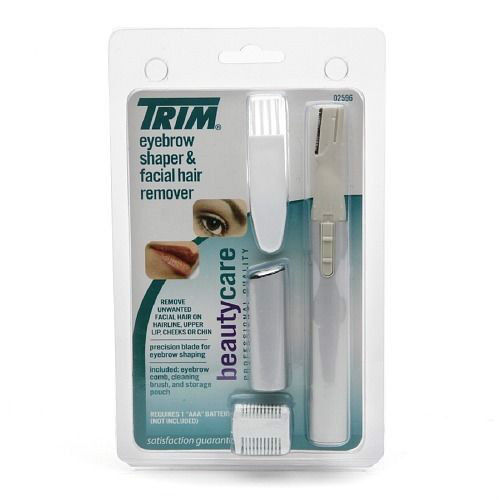 When looking to tame unruly eyebrows, an eyebrow shaper is a handy tool to have as part of one's makeup or grooming kit. Thick eyebrow hair that grows in different directions may benefit from an electric or battery operated eyebrow shaper that trims the hair or an eyebrow razor that cuts the hair into a desired shape. Men tend to prefer using electric or battery operated eyebrow trimmers as they are quick and easy to use and one simply combs over the eyebrows as a small cutter trims the eyebrows evenly. An eyebrow razor tends to require a more steady hand and can help to create a more defined, shaped eyebrow. Eyebrow razors are popular with women who like their eyebrows in a very particular defined shape.
Eyebrow Shapers That Brush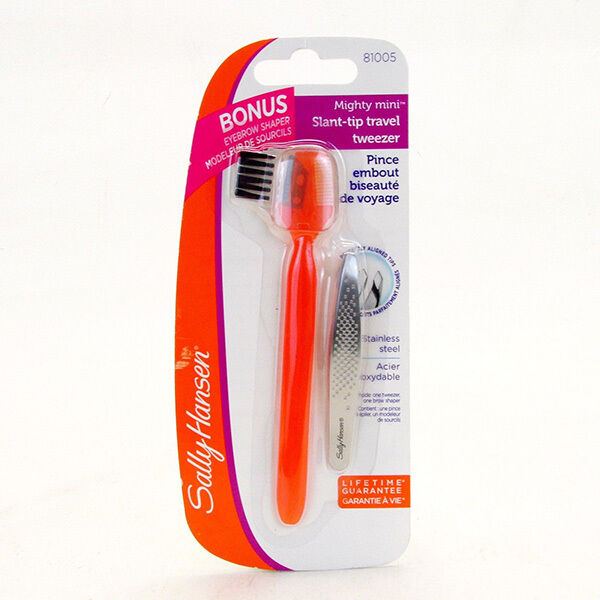 Often, many women like to have an eyebrow brush in their makeup bag. An eyebrow brush has short dense bristles that brush eyebrows into shape. An eyebrow brush is useful for those who do not require any eyebrow hair to be removed, but simply smoothed into place. Quick and easy to use, an eyebrow brush is an inexpensive makeup tool to buy.
Consider Eyebrow Shapers That Fill In
Shaping eyebrows is not just about removing eyebrow hair. Many women like to use eyebrow pencil to fill in and help define the shape and colour of their eyebrows. An eyebrow pencil is a great way to make thin eyebrows look fuller, and it can help to make light coloured eyebrows darker and more defined. Eyebrow pencils come in a range of colours, with grey, light brown, dark brown, and blond eyebrow pencils being most popular.
Choose a Trusted Brand of Eyebrow Shaper
Many of the major makeup brands sell various eyebrow shaping products. For top quality eyebrow pencils, consider those by Rimmel, Clinique, or MAC. When looking for trusted electric eyebrow trimmers, Remington and Philips are a good choice.