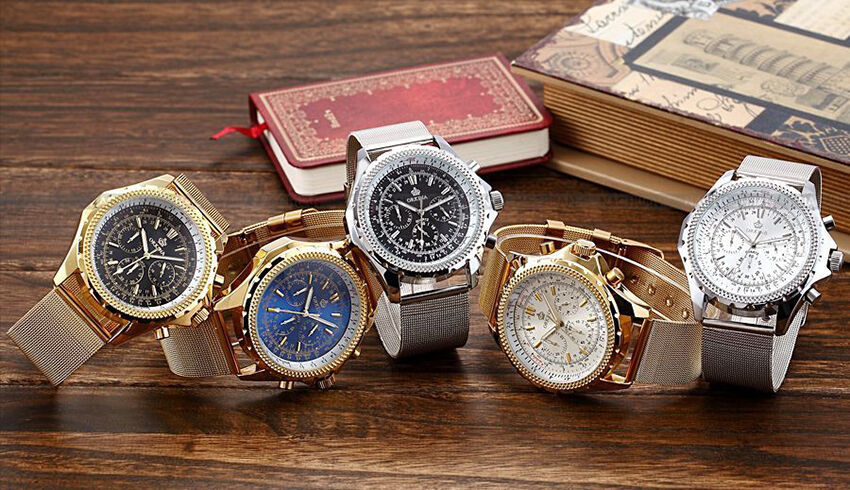 The chronograph watch was invented in the 1800s and is widely known for going to the moon on the Apollo missions; in fact, the same watches are still sold to everyday people. To select the right chronograph, men should know how to spot one, in addition to knowing the differences between a chronograph and a chronometer. They can also consider waterproof watches and bands if they find that their current watch frequently comes into contact with water.
How to Spot a Chronograph Watch
A chronograph watch is a stopwatch combined with a regular wristwatch. It has an extra hand that can be stopped and started. Traditionally, the second hand is activated when the wearer places pressure on its stem. However, many of today's watches are digital chronographs, so the wearer merely presses a button. In shops or online, a chronograph watch might be labeled as such or as a stopwatch.
Consider a Waterproof Chronograph Watch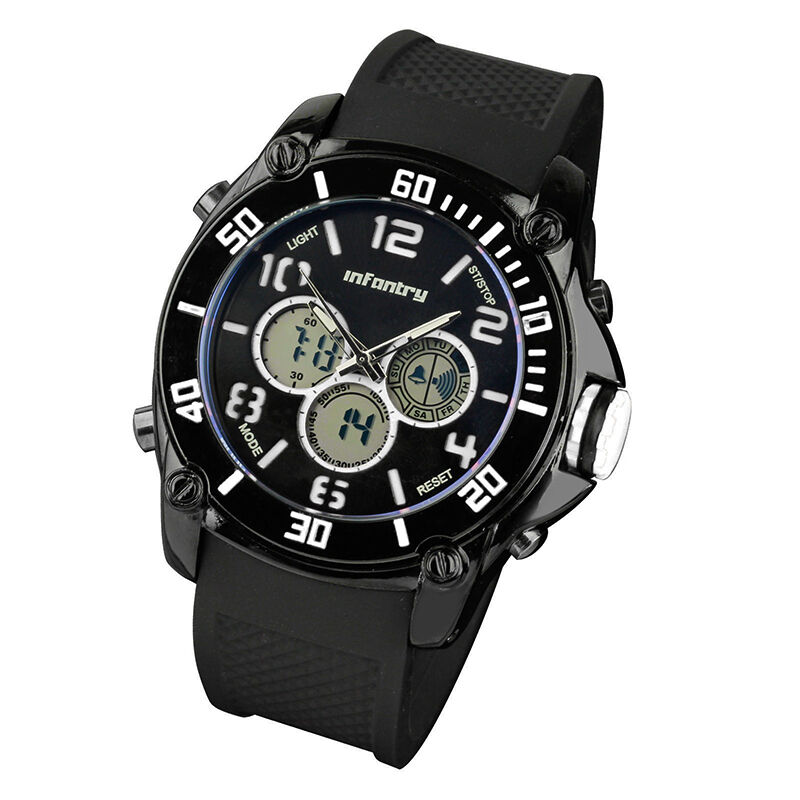 Some chronographs are designed to continue operating even at impressive depths. In fact, diver's chronograph watches often have specialised straps so divers can wear them over their equipment. A reliable men's chronograph watch is crucial for keeping track of how much time someone has been underwater. It allows the diver to surface well within their oxygen limits. Men can also purchase chronograph watches that are waterproof or water resistant but not built for diving.
Get a Famous Chronograph Watch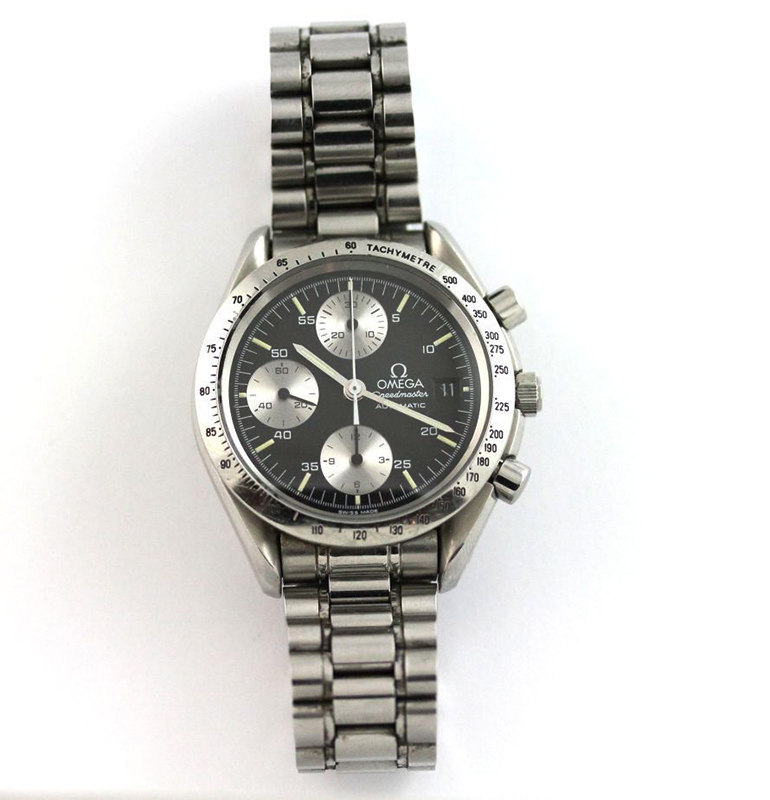 Also known as the Moonwatch, the Omega Speedmaster is the watch used by NASA astronauts. Although they are not the most affordable chronograph watches, they are certainly a conversation starter. In addition, buyers can rest assured that this watch was trusted by some of the most brilliant minds of our age.
Find the Right Watch Band
Watch bands come in all sizes, materials, and colours. A chronograph watch does not necessarily come with a band that suits every man. Fortunately, watch bands are often interchangeable or at least can be changed by a jeweller or watchmaker. There are specific kinds of bands available for men who go diving or need bands that withstand sweat or other moisture. Other than selecting the kind of band, it is also important to make sure the band fits properly.
Know the Difference Between Chronographs and Chronometers
Lastly, some people confuse the difference between chronograph watches and chronometers. A chronograph watch is simply a stopwatch combined with a watch. However, a chronometer is any watch or clock that keeps time with extreme precision. It must pass rigorous standards set by the Contrôle Officiel Suisse des Chronomètres (COSC) of Switzerland. Although a chronograph is not a chronometer, a chronometer could theoretically be a chronograph.