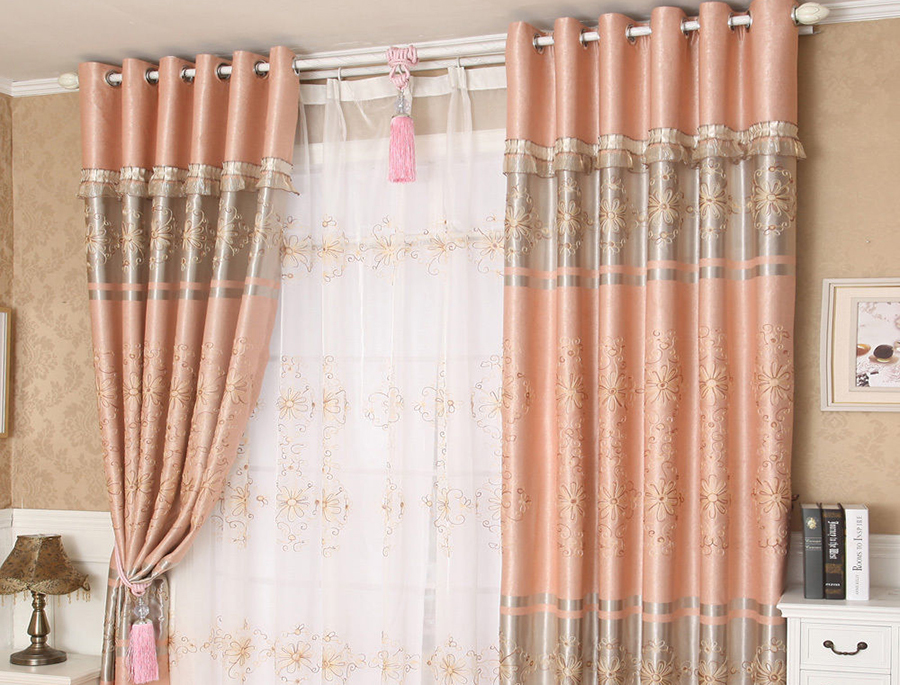 Curtains are a simple and cost effective way to change the look of a room. Eyelet curtains hang easily on large poles and complement many interior designs. To spruce up a room with eyelet curtains, take accurate measurements of the window and then choose a fabric and colour, such as blue eyelet curtains for a cool, fresh look.
Eyelet Curtain Measurements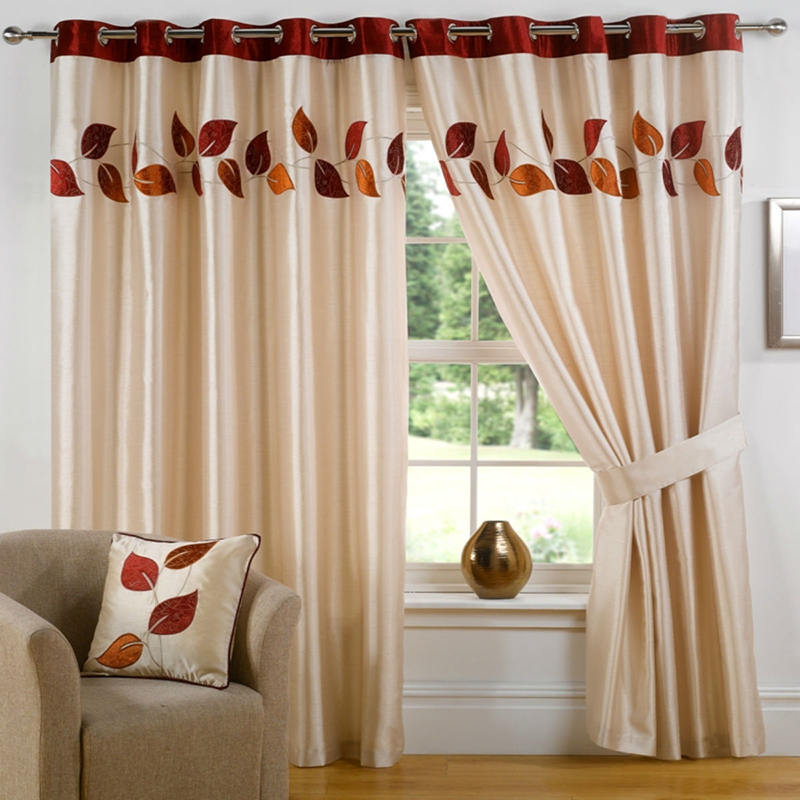 Eyelet curtains help to frame a window and give character to a room. To measure the exact fit for eyelet curtains, place a curtain pole 10 cm above the window to allow room for draping. There are various lengths of ring top curtains from windowsill length to long curtains that reach the floor and elongate a window to create the illusion of a larger space. For curtains that rest at the side of the window when they are open, add 30 cm to the width of the window frame.
Eyelet Curtain Fabrics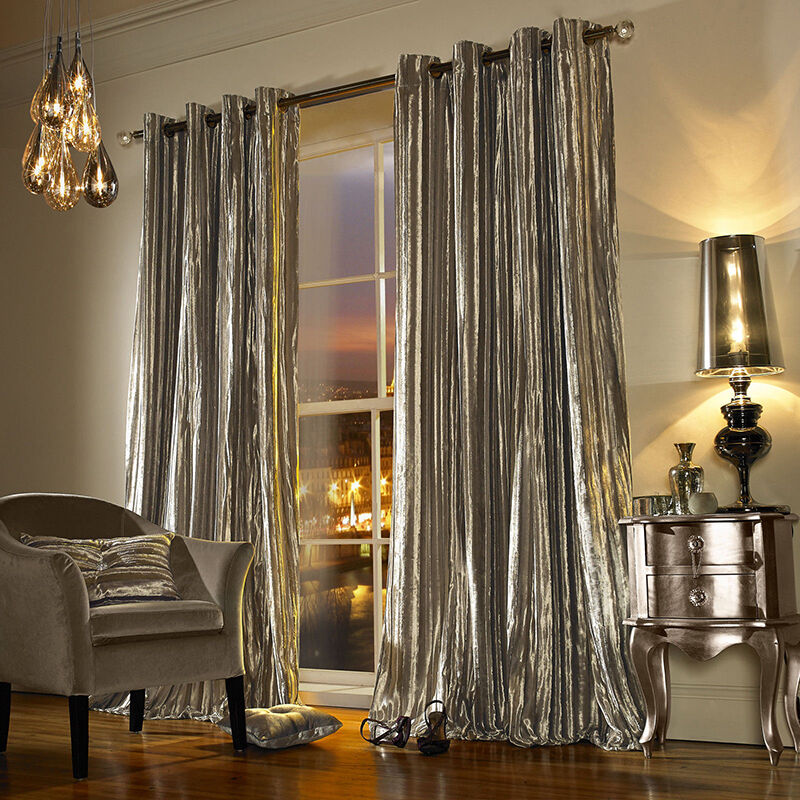 The main factor to consider when choosing curtain fabrics is their effect on the room. Sheer fabrics, such as organza and gauze, allow light into a dark room and give the impression of more space. Fabrics with deeper weaves, such as satin, restrict the light, which is useful for bedrooms. Twill curtains help to keep a room warm and darken a space, which creates a focal point. This is useful for a room that contains a large television screen. The curtain materials should match other furnishings, such as the sofa and cushions.
Enhancing Eyelet Curtains
A pelmet enhances the top of the curtains and can be in a colour that matches or contrasts with the main fabric. Sheer curtains may require a blind for privacy, in a light colour that still allows light to flow into the room. Curtain tiebacks are available in a number of styles, including tassels, which have a traditional look. For a unique, contemporary appearance, use beaded bangles, rope, or ribbons to tie back curtains.