How to start a collection of comic books
The best way to go into collecting
comic books
is, first and foremost, to be a fan of them. It sounds simple, but as with most collecting hobbies, the real pleasure generally comes from enjoying what you're buying, rather than stashing it away in the hope of riches down the line.
This also neatly counteracts any expectations of future fortune. If you've bought a
comic
and got something out of it, then anything above and beyond that is a bonus. If you do happen to get rich, treat it as a surprise! All said,
comics
collecting is a serious business. Simon Brew, editor of Den of Geek, shows you where to start.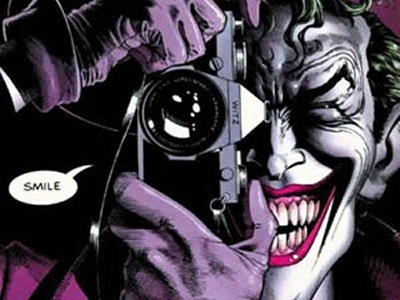 Starting points
Rather than buying individual issues of comics to start with, it's worth investing in something more organised. Long-running story arcs tend to be gathered together into one book when they're finished, so that's a good place to start. Give graphic novels like Batman: The Killing Joke or Watchmen a try, too
If you want something even more substantive, then Marvel publishes its Essential range, which collates hundreds of pages of comics into one book. You sacrifice colour artwork, but you do get a large dose of a character in exchange and they're terrific value for money. Judge Dredd: The Case Files do the same and there are some excellent stories to discover this way.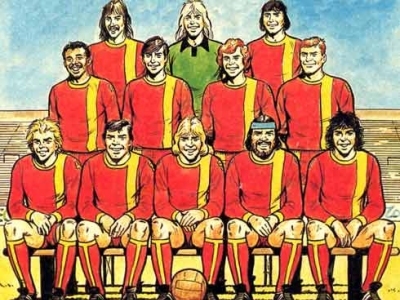 Digging deeper
Depending on which characters and stories you find yourself enjoying — whether it's something devoutly British like Roy of the Rovers or The Beano, or more universal, such as Batman — then you're still likely to find a deep subset of comics to explore.
Batman, for instance, debuted in Detective Comics issue 27, published in 1939. It'll take a sizeable investment and a couple of good mortgages to get hold of that particular issue — your bid would need to start in the millions.
But then across decades of comic publishing, there's no shortage of older publications that are likely to be within your budget. A bunch of The Dandy back issues from the 1980s will set you back a few pounds at most, for instance.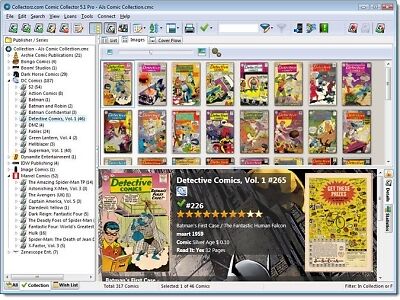 Know what you've got
A simple habit to get into nice and early if you're serious about collecting comics and comic books is to make sure you catalogue them. Collectorz (http://www.collectorz.com/), for instance, publishes some software with this task in mind, but even just keeping a list on a spreadsheet is worth doing.
It's also useful for keeping track of any comics that you've lent to friends and if you do decide to sell any, you can easily pull up your catalogue records to get a good valuation. You can use your catalogue to help organise your comics into some kind of order, too.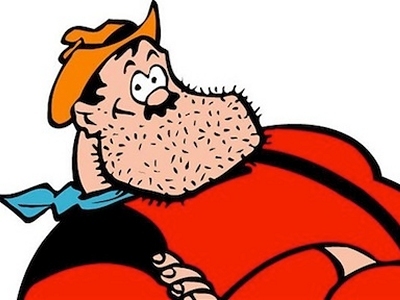 Be willing to take a chance
Sometimes, you'll find a seller who's simply bundled together a bunch of either random or chronological back issues of a comic and is selling them as a job lot. As a rule, this tends to work out just a little cheaper than buying individually and you never know what surprises you're going to find. There's bound to be something of interest if you buy a bulk collection off someone.
But don't overpay
There are some very fervent comic book collectors out there and there's every chance they may have much deeper pockets than you! As always, set yourself a limit and don't overspend. There are millions of other comics out there.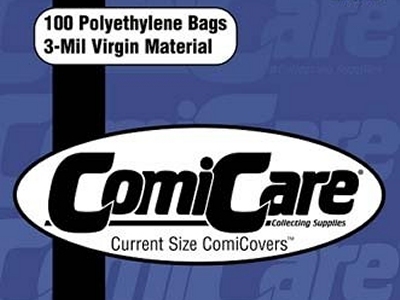 Look after them
We can't reiterate this enough. If you're even mildly tempted to sell your collection or just individual issues, you want your comics to be in pristine condition — or as close as you can get to it. Thus, consider investing in protective sleeves or bags, ideally with a backing board, and store your comics in a cool and dry environment. Keep them out of sunlight and make sure you check on their condition from time to time, too.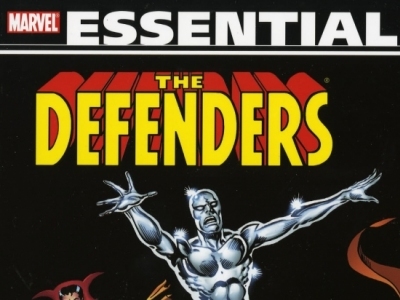 Insurance?
If you find you've got something particularly valuable in your collection, then you should think about getting some insurance. It only takes a bit of water damage to significantly reduce the value of a single comic. It's worth having a chat with your insurance company, just to be on the safe side.

Follow your nose
We end where we started. The joy in comics is reading them. Once you've found a character, writer or artist that you enjoy, be willing to fish around to see what other related releases are available. Granted, some may be out of print, but look online, go to specialist comic shops, perhaps visit fairs and conventions if you get a chance. There's an awful lot out there waiting for you.