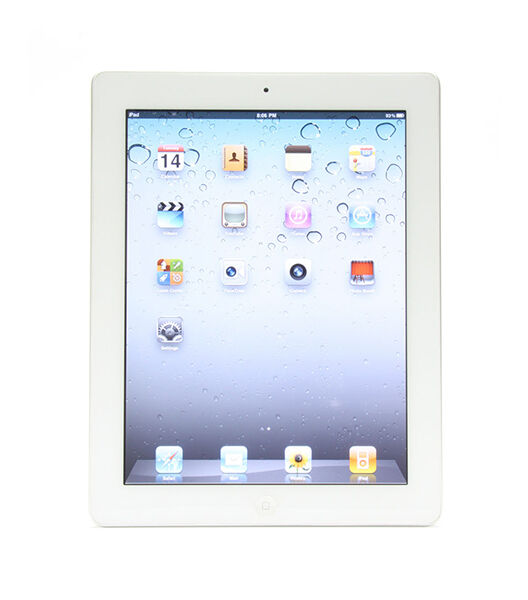 Since tablets hit the stores a few years ago, they have been snapped up by millions of people. These nifty little devices can do a lot for people on the go. Use them to check email, write, work, play, listen to music, read, or watch films. However, some tablets are better than others at certain tasks. For instance, ebook readers are built primarily for displaying ebooks in an easy to read manner. The iPad is designed more like an all around computer with lots of functions, including the ability to play movies.
When shopping for tablets, iPads, or ebook readers, buyers need to keep a few key things in mind. The best tablets for watching films have excellent playback, good resolution, storage capacity, and more. Buyers can find tablets and eBook readers all over. These products are available in electronics stores, through manufacturers, in retail stores, on electronics websites, and on auction sites like eBay.
Tip 1: Learn the Basics of Tablets
Tablet PCs have been envisioned for a long time in various science fiction stories. Up until a few years ago there was not much of a market for the available technology. However, with the iPad there has been an explosion of development in this area. The new wave of tablets that followed rode on the success of smart phones and some progress had already been made in getting these devices up to the standards of modern computing. However, in spite of this, the tablet is still unable to match a modern PC in capability or price.
Tablet Characteristics
Tablets were originally intended as study aids, replacement books, and to be utilised to access general information. The current tablets are essentially just large smart phones, without a cell-phone connection and better hardware. Some tablets like the Kindle were originally designed with the idea of tablets as better books. However, most modern tablets are largely similar in their feature set.
A diversity of vision versus practicality has shown itself in the amount of innovation in the last few years among tablet PCs. Some manufacturers are even attempting to merge tablets and laptops, such as with the Microsoft Surface, and Windows 8. Because of this, there is no real defining point of what makes a tablet PC. There are many differing capabilities, and compatibilities between each device.
The operating system on a tablet PC can fundamentally alter the experience of using the device. This is far truer than with a desktop computer. Since most tablets are touch screen, the entire interface including the keyboard can change depending entirely on the software. The main software being iPad's exclusive iOS operating system. Most of the devices on the market are variations on Android, Google's OS. Android can be put on an iPad; iOS is not compatible with other devices. Windows 8 is currently experiencing difficulty in breaking into the tablet market. Most other operating systems have fallen out of favour entirely, but are still occasionally available second hand.
Tip 2: Look at Movie Playback
Everything on a computer is simply a bunch of ones and zeros, more or less. In order to get a properly functioning multimedia system, as everyone knows them, computers must jump through a lot of hoops. Essentially, movie playback is how well a device plays a video.
Technical Specifications
Any content such as a movie that gets played on a computer must be encoded into a file. The current favoured encoding scheme is MPEG. In order to read this file back into a programme it must be decoded. The programme then must render the file to the screen. This is usually done with specialised hardware known as a graphics card. The decoded content is enormous and requires more memory than a computer has available. This means it has to be decoded in real-time as the video is played.
A playback device must be able to support the decoding scheme for the movie. It must be able to render this information to the screen. It also must have enough speed to do all of this as the user is watching the video. To make matters worse video quality has to do its best to match the capability of the hardware. Current standards are 1080p resolution, but recently a 4k resolution has been standardised. This relates to how tall a screen is in pixels. This also scales the pixel width based on the shape of the screen, so the increase is actually four times as high, four times as wide as the video to process per frame, increasing performance requirements by sixteen fold at the very least.
Tip 3: Look at the Features
There are a few things to consider when searching for a tablet to use to watch films. Basic hardware statistics, such as more RAM and a faster CPU are usually a good choice. Do not confuse RAM with the flash storage. RAM is known as "Random Access Memory", and is a place where computers store information for quick access. This is essential for streaming video downloads.
Tablet PCs differ in more ways than simple design philosophy, the operating system, and brand. There are also specialised chips, patent licences, and other hardware. Most computers are generalised; this means they can do many things. However, this comes at the sacrifice of efficiency. Due to the need to improve video playback support many new tablets support hardware chips tailored to decoding MPEG videos. This is different from the graphics card, as its sole purpose is to speed up video playback. Many of the tablets are labelled as having hardware accelerated graphics.
Video Resolution
Not all computers have good resolution. What this means is how many pixels the screen can display. Overtime the amount of pixels has increased leaving behind a trail of standard resolutions.
| | |
| --- | --- |
| Resolution | Video Quality |
| 240 | Smallest video size; poor video quality |
| 360 | Medium video size and video quality |
| 480 | Medium video size and good video quality |
| 720 | Large video size; considered high definition video |
| 1080 | Large video size; considered high definition video |
These are in order of worst to best resolution. The resolution is the number of horizontal pixels or lines. For example, 1080p is 1080 pixels tall. There are newer 2000 and 4000 pixel formats being released in the future as well.
A tablet must have a resolution of at least 1920 x 1080 in order to properly display 1080i/p video. This applies to each of the resolutions, it must have a screen big enough or the tablet has to scale the video to the screen. This does not really make the video playback any faster so it is unwise to use a video resolution higher than the available display. The tablet must also have enough hardware acceleration to render the video properly.
HD Video to Television
Some tablets also possess the ability to send video to an external TV display. This is usually done through a HDMI port on the side. Most of the time if a computer has a HDMI port that means it is designed to send HD video to an external TV. HDMI ports are similar to USB ports, but are darker and have a trapezoid shape around the port. Sometimes this port is labelled. Though, far less common, sometimes the opposite holds true and the tablet is designed to receive HDMI content to display. Either way HDMI ports require HDMI cables in order to work.
Buying iPads, Tablets, and eBook Readers on eBay
You can purchase quality electronics like iPads and Tablets on eBay. Many of these products are available at great discounts as used or refurbished electronics. Of course, the eBay search engine is the fastest way to narrow down your options. The search engine is available at the top of every page on eBay. Just fill in your keyword and press enter to initiate the search. The site looks through all of its hundreds of thousands of listings within seconds to return matching results. Search terms for tablets and readers include brand names, product names, and special features. For instance, the term " Android tablets" brings up all of the available tablets featuring this software.
Seller Location
Finding the right tablet is just the first step. You have to purchase it and then get it sent to your home address. Sometimes, this can take a long time if the seller lives a good distance from you. Consider using the eBay "Distance" refinement to find sellers who live close by. The refinement asks for your postcode and your preferred search radius. The minimum search radius being ten miles and the maximum 2000 miles.
Conclusion
It seems that everyone owns iPads, tablets, and ebook readers to watch their favourite films these days. In fact, there are so many different kinds of tablets it can be confusing to try and pick the best ones. Remember that iPads and ebook readers are both tablets, however, an ebook reader is not necessarily an iPad. Tablets are designed to help people fulfil a number of tasks from reading, to surfing the web, to watching video. The ebook reader is designed to help people read text and ebooks as comfortably as possible. These readers have limited Internet capability, and video playback.
Playback is one of the most important things to pay attention to when looking for a tablet to watch movies on. This is the tablet's ability to play previously recorded video and sounds. This includes how well it looks on the screen, whether or not it is slow, the sound volume, and the quality of the sound. Also, pay attention to the video resolution, RAM, and the CPU. Buyers can purchase a great variety of tablets on eBay.