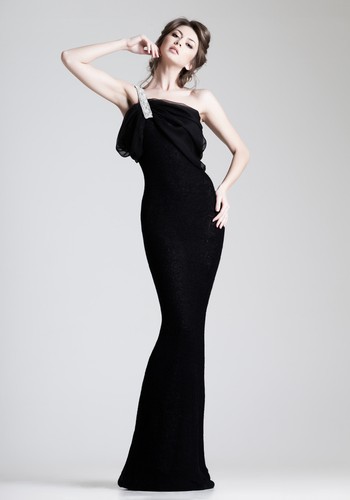 With the advent of several long dress trends, including the ubiquitous maxi, many women are confronted with the dilemma of how to properly pull off wearing a long dress. Several issues, including a woman's height and build, can make wearing a long dress a complicated matter. Additionally, considerations such as the proper shoe or accessory to wear with a long dress can further muddy the waters, making this long-dress option a fashion quandary for many women.
This guide offers several tips on how a woman can wear a long dress, including recommendations for how to accessorize a longer dress. This guide also looks at the various options women have when purchasing a long dress or the accessories that could go with it. While the necessary items can be found to a limited degree at offline retailers, the most comprehensive resource for this range of items are online auction sites such as eBay. This guide also addresses leveraging eBay as a resource and provides suggestions for purchasing this article of clothing on the auction website.
Pair a Long Dress with a Shorter Jacket
When wearing a long dress, a woman should try to avoid creating an overly bulky look. Given the oversized proportions of many long dresses, wearing them with cardigans or longer jackets can create a bulked-up silhouette that is unflattering and lacks style. Instead, individuals interested in wearing a long dress with a jacket or sweater should seek out smaller, more tailored options.
Among the ideal jacket options for a longer dress is a shorter, fitted jacket. This creates a more balanced, overall look and adds an element of control to what could be an otherwise overwhelming look. Options such as a fitted motorcycle jacket or a cropped sweater can work. With an empire-waisted dress, especially, a wrap that ends at just below the bust line can be a flattering option.
Always Consider Proportion
Wearing a long dress can be problematic for smaller women, as the size and scope of the dress can overwhelm a more petite build. For women who are shorter in height, long dresses that have less volume are key. A narrower skirt line can create a more proportioned silhouette and sidestep the issue of "too much dress" for smaller women.
On the other end of the spectrum, many taller women find long dresses turning into ankle-length or even mid-calf dresses on their lankier forms. Tall women should look for longer dresses that reach to the ankles or beyond to get the full, intended effect. The look of a long dress only coming to the ankles of a tall woman can seriously short-change the style statement that she is hoping to make.
Avoid Large Shoes and Platforms
Given the large proportions of a long dress, women should consider wearing a smaller look when it comes to shoes. Platforms, for one, can look like a mismatch with a long dress, creating a secondary, long silhouette that distracts from the silhouette of the dress itself. Likewise, oversized or clunky shoes can be too big for a look that is already large in scale and proportion.
Ballet flats are a good choice for pairing with a long dress. These subtle slippers do not detract from the dress that is the centrepiece of the look and are a neutral choice that lets the dress speak for itself. For women who like to have a bit of lift in their walk, a wedge sandal is an ideal choice. In this way, women can get some height in the heel while still leveraging a controlled proportion that balances well with a large, long dress.
Accessorise on a Small Scale
In the same way a too-large jacket can overwhelm, too many accessories with a long dress can create a look that is too busy and distracting. Accessorising a long dress with jewelry or even hats should focus on accents instead of statements. The dress itself is the statement piece in the ensemble and should be the centrepiece of the overall look.
One chunky necklace or bracelet can be a good accent piece to add in. If a woman wishes to go for a complete Boho look, she can wear an oversized hat as an exception to the rule. Again, smaller women should consider proportion when wearing a Boho-style hat and should eschew a brim that is too overwhelming for a smaller frame.
Add a Belt
A long dress with a wide or overwhelming silhouette does not need to be tossed aside or ignored. Adding in a belt to the look can create a more balanced and proportioned look. A wide belt cinched at the waist can create a controlled line to the dress that does not leave a woman appearing bulky or unpolished.
For lighter materials, use a thinner belt or even a scarf as the waist wrap. Heavier materials can be leveraged in tandem with thicker, sturdier belts, including leather belts. Either choice can create an hourglass look that can complement many figures and create a polished sense of style.
Try an Empire Silhouette
Empire silhouettes are a flattering line for almost any build or height. These high-waisted dresses create a controlled bust line and a straight, flowing silhouette to the end of the dress. Many long dresses can be simple sheaths that bulk a figure up or feature a halter design at the top that emphasizes the bust and an hourglass silhouette. However, they can be demanding to wear, and empire dresses provide a feminine silhouette that is nonetheless easy for most women to pull off.
The structured bust line of an empire dress introduces an element of refinement, while the full straight line of the skirt provides comfort and room for any figure. The flow of the fabric is also flattering and feminine. The sense of proportion in an empire dress is a great universal look that works especially well with fuller figures that might be made bulkier by other silhouettes.
Consider Hair an Essential Part of a Long Dress Look
The hairstyle worn with a dress can function as an essential accessory to a long dress look. Especially with maxi dresses which accentuate a Boho style, a woman's hair can be a very important part of the puzzle. Women with longer hair can consider trying a true Boho look with a long dress, going for a tousled unpinned appearance.
Women with shorter hair might consider leveraging a hair accessory as the accent piece. Headbands, scarves, and even decorated barrettes can create the right amount of emphasis with a long dress and help short hair work for a boho or maxi look.
Buying Long Dresses and Accessories on eBay
Local, offline retailers can have a limited array of the items discussed in this guide. However, online auction sites such as eBay represent some of the more comprehensive sources for any of the articles of clothing or items discussed here. As an aggregator of multiple vendors, eBay offers one of the widest selections of long dresses and fashion accessories on the market.
To begin your search on eBay for the ideal long dress or an accessory to match, start by entering a search term in the search bar at the top of any page on the site. This search pulls up a number of listings related to your search, in addition to providing links to some related searches that might help narrow down your choices. You can also click on specific categories that are pulled up by the search to further winnow down your enquiry.
When purchasing retail items on eBay, it is important to take the time to familiarize yourself with the business practices of your vendors. Take a moment to look through a seller's past auctions and review the feedback sent in from other customers. Understanding the seller's history and finding sellers with great feedback on items previously sold is a great way to add assurance to the buying process.
Conclusion
Wearing a long dress well can be an easy process when approached in the right way. By considering certain issues such as proportion and accessorizing a long dress with the right items, a woman can pull of a long dress with aplomb and ease. Even the more petite of builds can be complemented by a long dress with narrower proportions, and taller or fuller-figured women have a range of options available to them as well. Using accessories as accent pieces can finish off a look, and a woman can even consider her hairstyle as part of the overall package.
The search for the right long dress, as well as the accessories to match, can be executed to a degree via local shops and retailers. For the most part, the more extensive listings of such items is offered by online auction sites such as eBay, which compiles fashion and clothing from multiple vendors. By leveraging this powerful resource, a woman can find the ideal dress as well as accessories that can perfectly complete a long dress look.