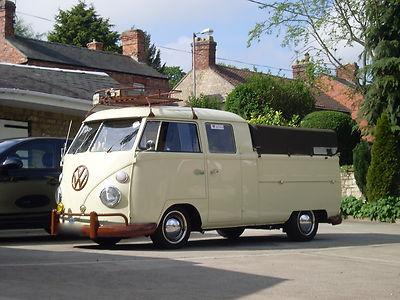 As a lover of classic VW's-if you want to buy one online, first do your homework and check certain things.
One important point is to check the VIN number (online) which will tell you what the original colour and vehicle type it was when first produced.
Another is to NEVER buy without first taking the time to view the vehicle. You can learn so much from being there in person and talking to the seller. I viewed a 'mint' camper only to take a test drive during which the door fell off!
Always check the underneath to see if it is solid and dont be afraid to prod and have a good poke about! Its useful to have a small magnet to check if body panels are full of filler. Its amazing what people can hide!
From my point of view the most important factor is the condition of the bodywork. That is one of the most expensive things to rectify if it has rot.
Never be afraid to ask questions before bidding and always know your budget.
A good place to find help and advice as well as vans for sale is the SSVC, which is an online VW club.
Happy hunting!
The picture is my 1961 double cab originally from South Africa!