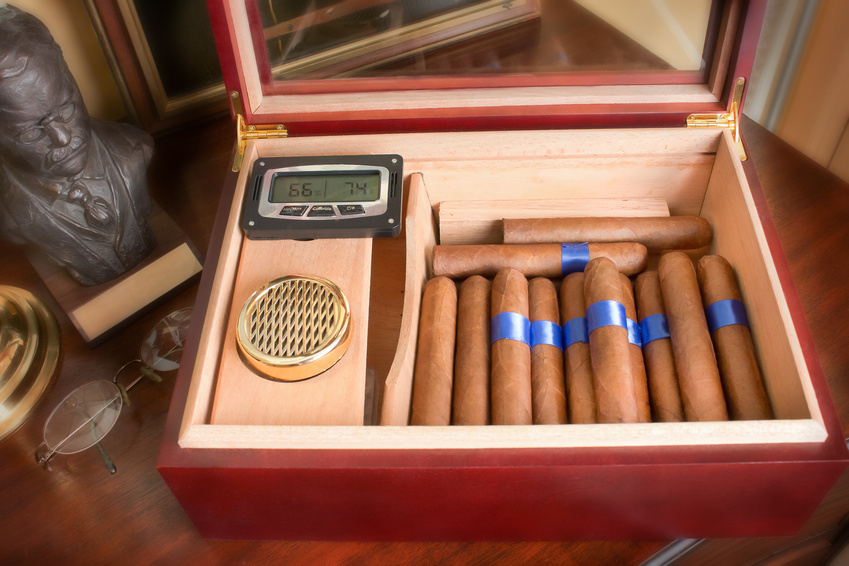 While you may purchase cigars in a cigar box, storing them for longer than a week or two requires the use of a good quality humidor. Available in several different sizes and styles, taking care of a humidor takes only a few minutes a week but goes a long way to keeping your cigars in perfect condition. With a bit of expertise, you can achieve professional results at home and keep your cigars in good condition.
Qualities of a Cigar Humidor
For the best functioning of your cigar humidor, the first step is to decide how many fine Cuban cigars or other cigars you want to store. You can keep fewer cigars in a larger space, but you cannot safely store larger numbers in a smaller space. Examining the seal of the humidor is the next step. Without a close fitting seal, it is nearly impossible to regulate the climate inside the unit. If the humidor's seal lets air escape, it is no better than an old cigar box. The inside liner of a good humidor should be kiln dried cedar, as the drying removes sap and moisture from the wood.
Selecting a Cigar Humidor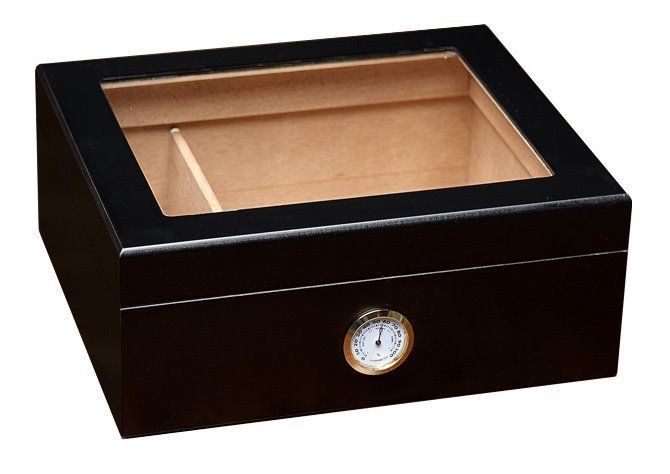 A cigar humidor should fit not only the number of cigars you want to store, but also the space you have available for the unit. You can find humidors that look like small chests or that stand on their own as individual units or cabinets in traditional styles like Victorian or Queen Anne or in modern and contemporary styles to fit any home or office decor. Your humidor can fit in or stand out depending on the aesthetic look you want or can even match your cigar case.
Caring for Your Cigar Humidor

Good cigars, much like fine wines, continue to improve in flavour for up to 15 years. However, like wines, they need a bit of basic care and do not benefit from any old box. You should top off the humidifier in the humidor as needed with either distilled water or a bespoke humidification solution. Keep the humidor at a constant 21 per cent relative humidity. Place the humidor in an area where the ambient temperature is around 21 degrees centigrade as this goes a long way toward creating the perfect balance of temperature and humidity for your cigars. Once you have set up your humidor, there is no reason to wait for a run in period. Go ahead and place your cigars in the unit. Check the unit at least once a week to be sure the temperature and humidity are constant and check any water tubes to be sure they are clean and without mould or mildew. Do not wipe the inside of the humidor with any liquid, use a dry cloth only.