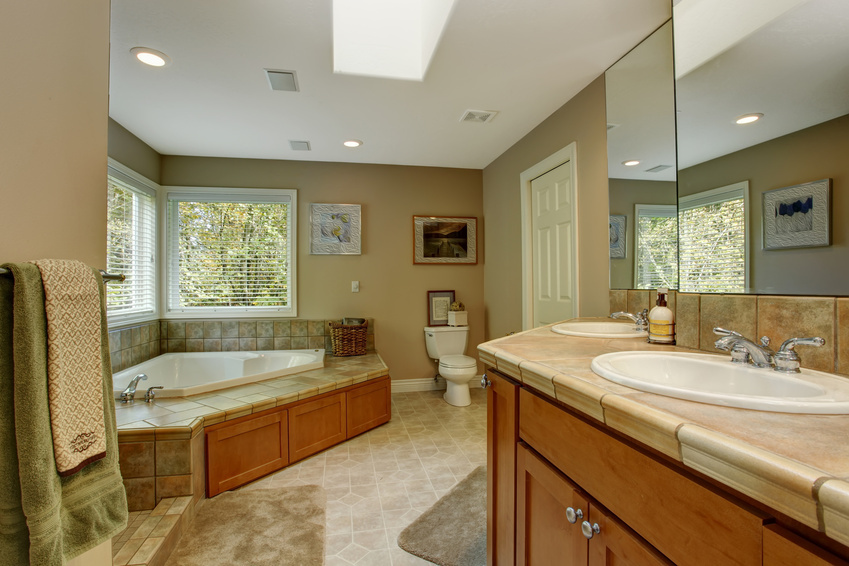 Corner baths are a modern style that offer a way to save space and provide a unique look for your bathroom. In order to get the most life out of your bath, however, there a few factors you should consider when purchasing, installing, and maintaining your corner tub.
Choose the Location of the Corner Bath Carefully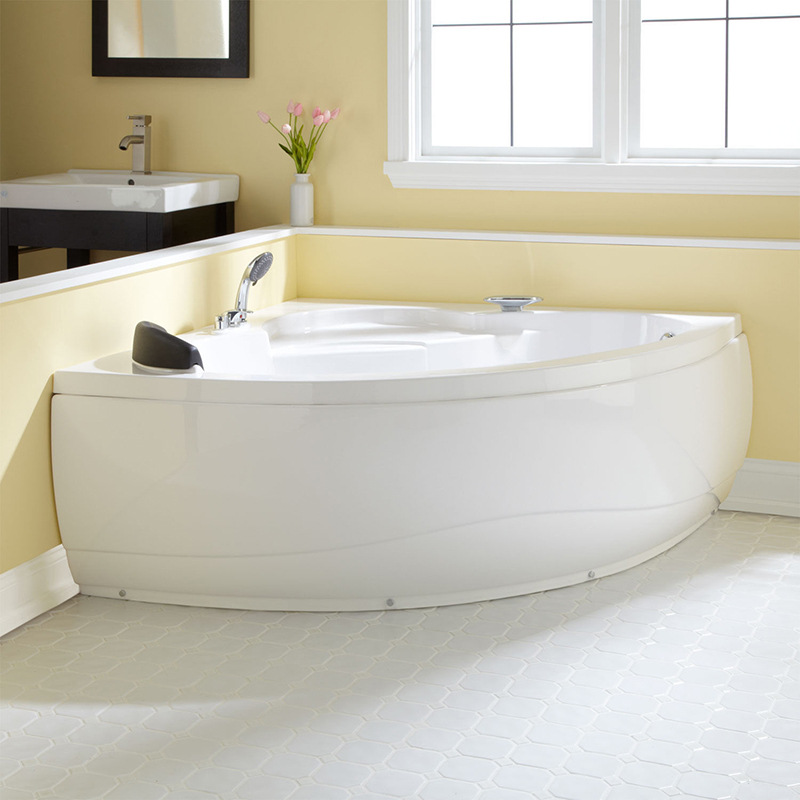 Corner baths can save you space, because even offset corner baths eliminate inaccessible space caused by more traditional baths. However, when choosing a corner bath, make sure to find a space that fits the tub's measurements. You should also find a location that provides access to plumbing, and consider appealing locations such as windows that will make bathing more pleasant.
Opt for a Smaller Bathtub
Larger corner baths like whirlpool tubs or jacuzzis may be appealing. However, many people find that over time they begin to feel too large and tend to be underutilised. They also tend to be more difficult to clean, leading to faster degradation of the tub. As a result, opting for a smaller corner tub may help to ensure you get a tub that is easier to maintain and that will leave you satisfied with your purchase for the foreseeable future.


Choose a Corner Bath Design You Will Enjoy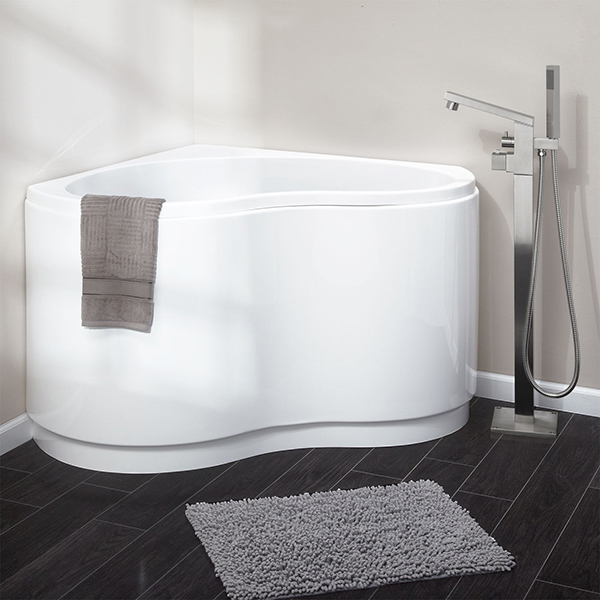 The life of your corner tub also depends upon whether its appearance remains appealing to you over time. You can purchase corner baths in numerous styles. Rims, panels, and other aspects can add elegance. The most important aspect is that it match the rest of your bathroom. You may also purchase corner bath suites that include a matching toilet and sink. Whether you choose used corner tubs or new ones, ensure that your tub will be both functional and appealing.
Consider Purchasing a Cast Iron Corner Tub
How long your corner bath lasts will also depend in part upon the material from which it is made. For instance, you can purchase acrylic tubs or cast iron tubs. While both have their advantages, cast iron tubs tend to be stronger and less resistant to damage from abrasive cleaners. As a result, cast iron may last longer and be easier to maintain over time.
Choose a Tub That Is Easy to Clean
As mentioned earlier, some of the larger corner baths can be difficult to clean, with some of the larger and deeper ones requiring two people to maintain them properly. If you want to keep your tub in excellent condition over the long term, it may be easier to choose a simpler tub that can easily be cleaned by just one person, allowing you to clean it more thoroughly and more often.