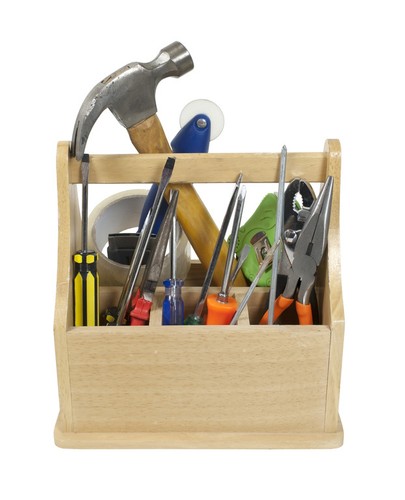 Everyone from professional auto mechanics to weekend tinkerers needs tool storage accessories to keep their items clean, protected, and organised. Leaving a few things out on a table may work for some people, but tools that are left exposed can become dusty and rusty; they may even get lost or be stolen. Investing in tool storage is relatively inexpensive when compared with the cost of replacing tools. There are many types of tool storage accessories available in different materials and from different brands, so there is something to suit everyone.
In order to select the best tool storage accessories for one's needs, one must accurately assess how many tools need to be stored; this determines the general size of the storage container needed. One must also decide if the tools are most frequently used in one location or while moving around; the former situation calls for a larger, more permanent solution, whereas mechanics who need to do a lot of travelling, even around their own site, may prefer a portable organiser. Many people need or want both options. To select the right tool storage, buyers should review all of the types available; they should also consider the materials used and may want to shop by a specific brand.
Types of Tool Storage Accessories
Several different types of tool storage options are available. What constitutes the "best" choice depends on how many tools one owns and what type of garage setup exists. The first four types of storage discussed in this section (chests, shelves, cabinets, and bins) are more permanent answers to tool storage. The last four types (bags, compartment boxes, pouches, and belts) hold a smaller number of tools but are easily moved.
Tool Boxes and Chests
Large tool boxes and chests are ideal for people who own a great deal of tools. Such containers usually feature a number of shallow drawers or trays for organising smaller parts and deeper drawers or doors and shelves for big items. Many tool cabinets come on casters so that they can easily be rolled over to a workstation and then moved back against a wall for storage. Smaller tool boxes are portable, usually feature a handle, and are more akin to hard-sided tool bags. This is not to say that all tool boxes are small; some are quite large and heavy and can support a person's weight.
Shelving
Installing wall-mounted shelving is a great idea when floor space is limited. Other shelving systems are freestanding floor units. These may come on rollers, like tool chests, for easy portability; they may also be more like a piece of furniture. Many have adjustable shelves to accommodate items of different heights. Open shelves can start to look messy after a while, and it is easy to knock parts off or to lose small bits and pieces. While these may not be concerns for some people, others may prefer to place plastic trays or dividers on the shelves or even empty jars and cans for inexpensive organising.
Tool Cabinets
Tool cabinets are essentially shelving units that feature doors. The doors enable one to close the cabinet for an instantly tidier appearance to the garage area. Doors can also be locked to prevent theft or unauthorised borrowing. Many cabinets feature a combination of shelves, doors, and drawers, depending on the design; the very top may even be a hinged lid, much like a standard toolbox.
Storage Bins
For small bulk parts, storage bins are a perfect option. Items to keep in storage bins include
Nuts and bolts
Screws
Washers
Spark plugs
Drill bits
Bulbs
Larger bins can hold larger tools and parts. Although plastic storage bins vary in size, units of similar size can often be stacked and hooked together to form an entire organising unit.
Tool Bags
When a mechanic is travelling to an offsite location, a tool bag is a necessity. These allow one to pack a smaller version of the tools at home: just the necessities, much like a travel bag or suitcase is a smaller version of one's entire wardrobe. Tool bags vary greatly in design. Some are actual bags of rugged canvas or nylon; others are hard-sided cases. A tool bag may be a large duffel-style bag or a smaller backpack.
Compartment Boxes
Like storage bins, compartment boxes are generally plastic containers for storing smaller parts; however, these boxes usually feature lids or small drawers as opposed to the open style of bins. Compartment boxes keep the dust out and have a neat appearance, but some people who do a lot of auto work may become impatient with having to unsnap lids and pull out drawers.
Tool Pouches
Tool pouches are soft cases that hold a small group of tools, often all one type, such as a set of different-sized screwdrivers, wrenches, or ratchets. A tool pouch may roll up for portability and then unroll to lay flat for easy access to the contents. Other tool pouches are designed for attaching to a tool belt.
Tool Belts
One of the handiest forms of storage, tool belts keep everything one needs within arm's reach by suspending tools around the waist. A belt may have various seamed pockets and loops in which to store various types of tools. Belts eliminate the need to carry around a heavy box or bag and eliminate the possibility of leaving one's tool set behind.
Other Tool Storage Considerations
While the design of the tool storage container is likely the most important factor, the material also makes a big difference in keeping tools rust-free and in good condition. Some buyers may also be interested in certain brands.
Materials
The material used in tool storage has a direct effect on the longevity of the tools. Most cabinets, boxes, chests, shelves, and bins are made of hard materials, such as metal or plastic. Tool belts, pouches, and bags are usually a rugged textile (such as canvas) or leather. Metal and plastic containers cannot be permeated by moisture, which helps to prevent rust and mould from growing, although if such containers are left open, this point is moot. Fabrics and leather are foldable, light, and provide a degree of cushioning.
Brands
The following brands are some of the most popular makers of tool storage accessories:
There is no evidence that one brand is better than another. Brand preferences usually come from word of mouth; for example, a particular brand may be a long-time family favourite.
Where to Find Tool Storage Accessories
One can shop for tool storage accessories at a variety of different sources. Some obvious options include hardware stores, department stores and discount stores. Mail-order catalogues and Internet retailers also sell toolboxes and related storage items.
How to Buy Tool Storage Accessories on eBay
eBay is a terrific source for tool storage. You get the best of both worlds: an incredible selection of items at extremely competitive prices. This is possible because eBay is open to a huge number of sellers from across the country, the European Union, and the world. To start shopping for tool storage accessories, go to the home page and click on the link that displays all categories. Next, continue to click logical category titles until you arrive at storage. Finally, use category filters on the page by clicking the specific items you wish to view. You can choose one or more criteria in each group.
Another method for finding items on eBay is to search by keyword. To try this, return to the home page and enter the word or words into the Search box. For example, you might go general with "tool storage" or something more specific such as "Stanley tool box metal". Next, click the Search button or hit Enter. eBay then returns a number of results from throughout the entire site. You can then click on the categories that appear to be most closely related to the items you are interested in.
Conclusion
Keeping tools safe, clean, and in one place is a good practice. Not being able to find a tool, or finding it in poor condition, is frustrating. Knowing where to locate a needed item saves time and makes a job go more smoothly.
There are several types of tool storage, from large, hard cabinets to small, soft pouches. Each serves a slightly different purpose and may be more convenient than another type, depending on the situation and environment. Portable tool storage accessories include tool boxes, bags, pouches, and belts. More permanent solutions for tool storage include cabinets, shelving, storage bins, and compartment boxes.
Hard storage accessories are almost always either metal or plastic. Plastic is lighter, less expensive and easy to clean, but it is susceptible to breakage. Metal is heavier, a little more costly, and may be prone to rust itself, but it is strong and long-lasting. Soft tool cases are usually made of canvas or leather, or perhaps a synthetic material.
By assessing the benefits and drawbacks of both the storage containers themselves and the materials they are made of, anyone shopping for tool storage accessories can easily make the right decision.