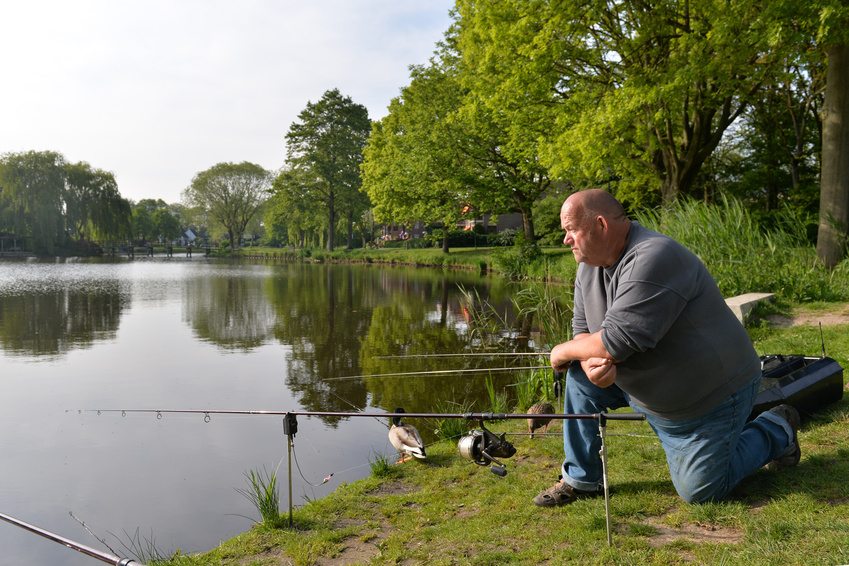 A fishing pod, or fishing rod pod, is a simple structure that holds multiple fishing rods, particularly while carp fishing. This allows consumers to keep their lines untangled during fishing, storage, and cleaning. By building a custom fishing pod, consumers can personalise the size and setup with a few simple tools and materials.
Drill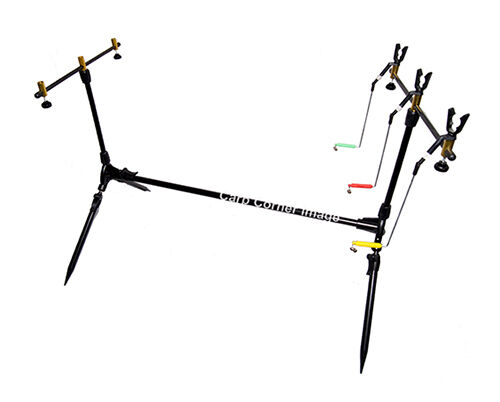 No matter what type of fishing pod consumers want, a drill is an important tool. Consumers can drill holes into the frame or box base of their homemade rod pod that are customised to the sizes of their fishing poles. This is ideal for families who fish together, as children's fishing rods are typically smaller, and may not fit properly in some assembled carp fishing rod pods.
PVC Piping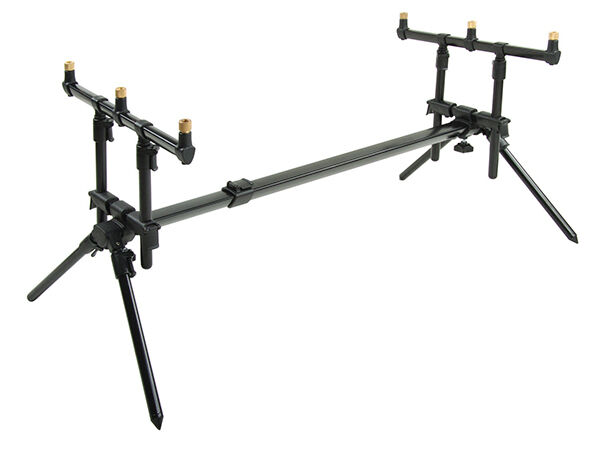 For consumers desiring to make a lightweight fishing pod that is easily transportable, PVC piping is an ideal option. Consumers can create the frame using PVC piping, a drill, a saw, and a few different sizes of drill bits. The piping can then fit together without requiring adhesive, allowing consumers to simply dismantle the structure when heading home. A drawback to a PVC piping frame is that the frame can potentially topple without weight added to it. Filling the bottom parts of the frame with sand or concrete may help weigh the frame down to the consumer's liking.
PVC Ratchet Cutter
If consumers decide to use PVC piping for their fishing rod pod, a PVC ratchet cutter provides the cleanest cut. In addition, consumers can also use it for cutting vinyl, rubber, and polypropylene piping and tubing. Unlike using a mitre saw or a metal cutoff blade, no bits of plastic come off in the process. While the cut is clean, however, a ratchet cutter may not cut a perfect 90-degree angle, as some movement happens in the cutting process.
Mitre Saw
Whether looking to cut through PVC piping, aluminium, or most other materials, a mitre saw blade is a great asset. For aluminium and PVC piping, consumers can use a blade for non-ferrous materials, attach it to the mitre saw, and cut with ease. When cutting with PVC piping, the mitre saw blade may remove small chunks of plastic around the edge, which means consumers should use a different tool or sand down the end for a clean edge.
Metal Cut Off Blade
If using heavier metals and ferrous metals to build their fishing pod, consumers should use a metal cut-off blade. This gives consumers the benefit of a clean cut at a sharp angle. Consumers can even use this to cut PVC piping and grind down any rough edges on the blade wheel for a smooth end.