Laptop computers feature designs for portability so that users have the ability to be productive when on the move. Laptops are also a popular alternative to desktop computers for individuals who have limited space in their home or who need to take their computers with them between locations. Because users often subject laptop computers to constant movement and vibration, finding methods to protect the laptop from damage that may occur during transport is vital to keeping it running properly. There are several top 14-inch (35.6 cm) computer cases available to users to help them protect their laptop and keep it safe while on the go.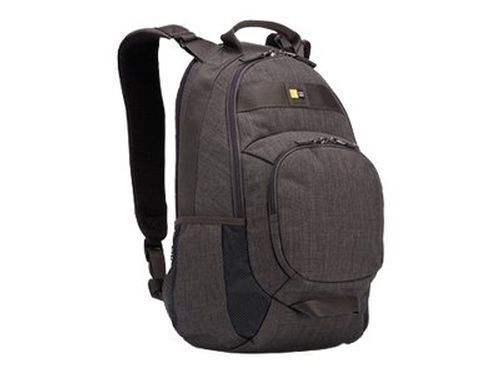 Case Logic backpacks feature a dedicated laptop compartment with padding that secures the laptop and helps to prevent damage. The Case Logic Backpack also comes with many different compartments and storage spaces for pens, notebooks, water bottles, and even an umbrella. The Case Logic backpack features air mesh shoulder straps and a padded back panel for comfortable use all day long.
---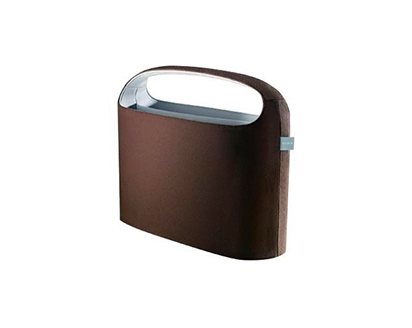 The Belkin Laptop Hideaway is an open-top carry case that features a carry handle and stiff padded walls that help to protect the interior contents. The Belkin Laptop Hideaway has a wide flat bottom that enables it to sit upright next to a bed or couch while safely storing a laptop, power supply, and mouse in easy to access storage sections.
---
| | |
| --- | --- |
| 3 | Pelican 1085 HardBack Case |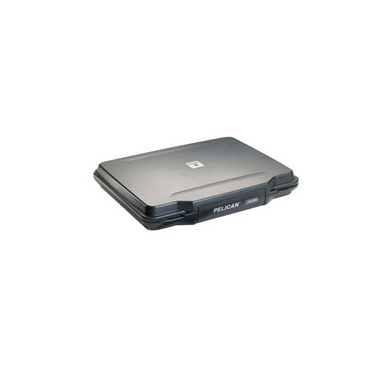 The Pelican 1085 HardBack Case features impact resistant plastic construction and a watertight seal that keeps the laptop secure and protected from the elements. The Pelican 1085 features an automatic purge valve that prevents water and dust from entering the case but allows pressures inside of the case to equalise, further protecting the laptop. The crush proof case and heavy interior padding ensure the ultimate protection for laptops frequently transported.
---
| | |
| --- | --- |
| 4 | BlueLounge Messenger Bag |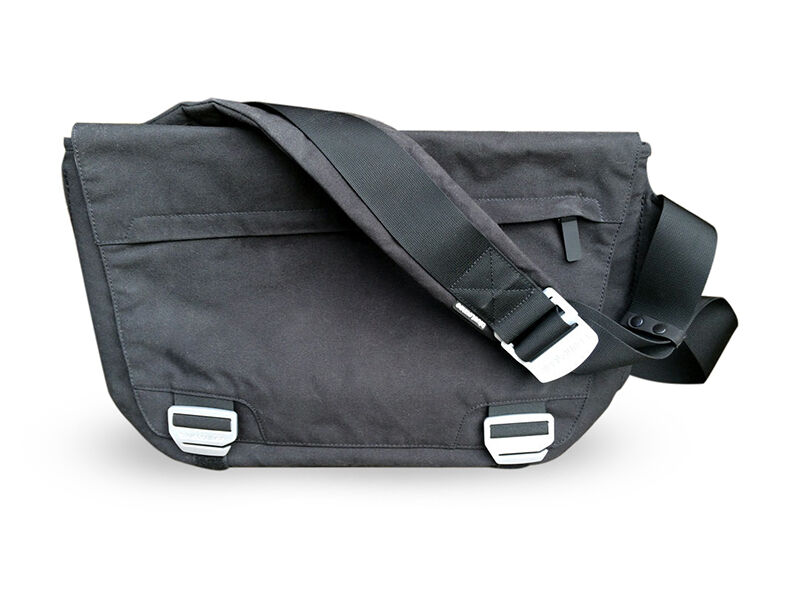 The BlueLounge Messenger Bag is an urban inspired stylish carry case for laptop computers up to 43 cm. The BlueLounge Messenger Bag features a padded cross-body shoulder strap that ensures all day comfort regardless of the amount of items carried along. The BlueLounge Messenger Bag utilises recycled PET fabric with special coating for water resistance, which ensures the laptop and other important items stay safe and secure.
---
| | |
| --- | --- |
| 5 | Targus CityGear TopLoad Case |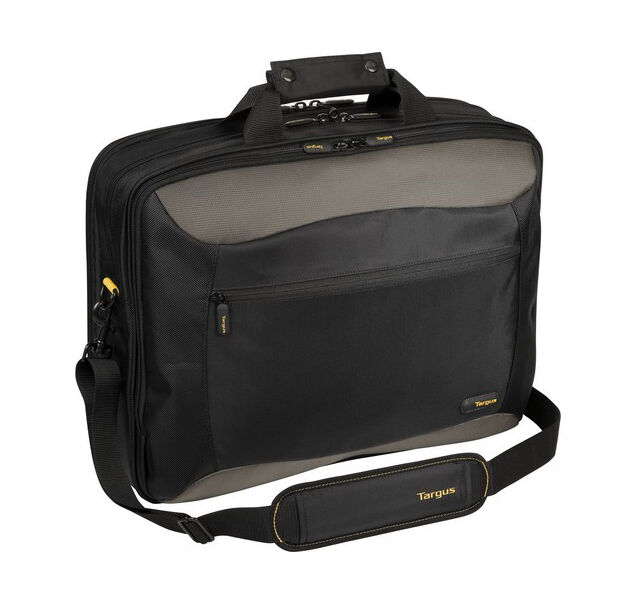 The Targus CityGear TopLoad Case enables users to access their laptop through the semi-opened top of the case without having to completely open the bag and expose the remaining contents. The Targus CityGear TopLoad Case offers several different storage spaces to secure keys, business cards, and other items necessary to conduct business on the go. The Targus case also features a dedicated file compartment to separate files and secure them from damage.
---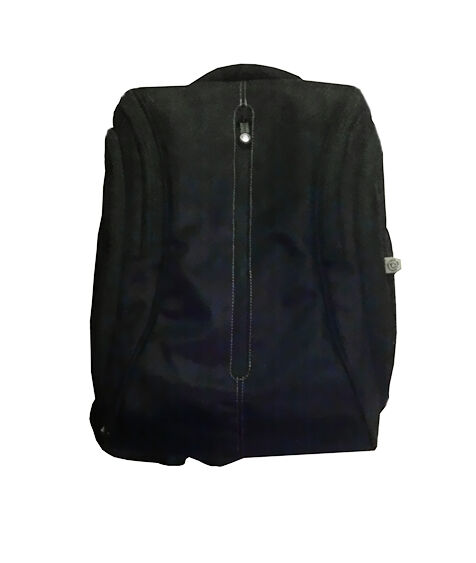 The Booq Boa Squeeze features water-repellent nylon material that is both durable and lightweight. The Booq Boa Squeeze features a heavily padded interior compartment made from herringbone lining to help prevent damage to the laptop. The Booq Boa Squeeze features air mesh padding to allow heat dissipation and ergonomic shoulder pads that promote comfortable wear throughout the day.
---
| | |
| --- | --- |
| 7 | Belkin F8No57 BR Slim Backpack |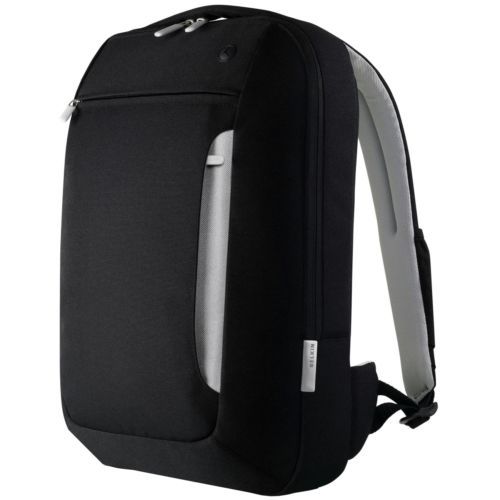 The Belkin Slim Backpack is a streamlined computer case that features several compartments ideal for storing pens, notepads, a wallet, and business cards. The Belkin Slim Backpack also features a removable pouch that stores the laptop's power supply separate from the laptop, and a headphone grommet that enables users to listen to an MP3 player that is stored in a secure compartment within the backpack.
---
| | |
| --- | --- |
| 8 | WaterField Laptop Sleeve Case |
The WaterField Laptop Sleeve uutilises a combination of high-grade neoprene encased in a ballistic nylon shell. The Waterfield Laptop Sleeve acts as a standalone computer case to protect the laptop, or it slides into a larger laptop carry bag for greater flexibility. The WaterField Sleeve is TSA Checkpoint Friendly, which means there is no need to remove the laptop from the bag during X-ray screening.
---
| | |
| --- | --- |
| 9 | Tumi T-Tech Network Convertible Laptop Brief Pack |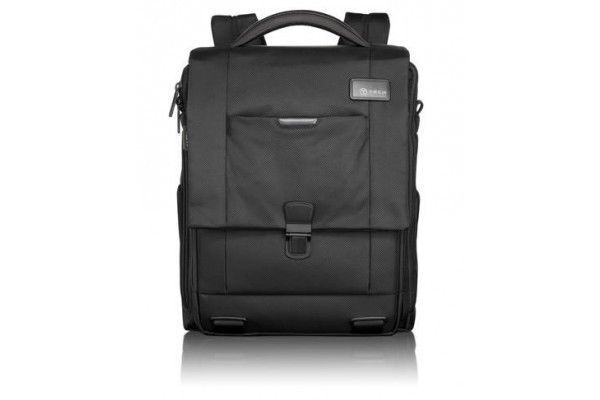 The Tumi T-Tech Network Convertible Laptop Brief Pack Network Convertible Laptop Brief Pack gives users the option of wearing the case as a backpack with the included shoulder straps, or as an over the shoulder bag with the included single carry strap. The Tumi T-Tech pack also has a carry handle that enables use as a nylon briefcase.
---
| | |
| --- | --- |
| 10 | Belkin Ceylon Messenger Bag |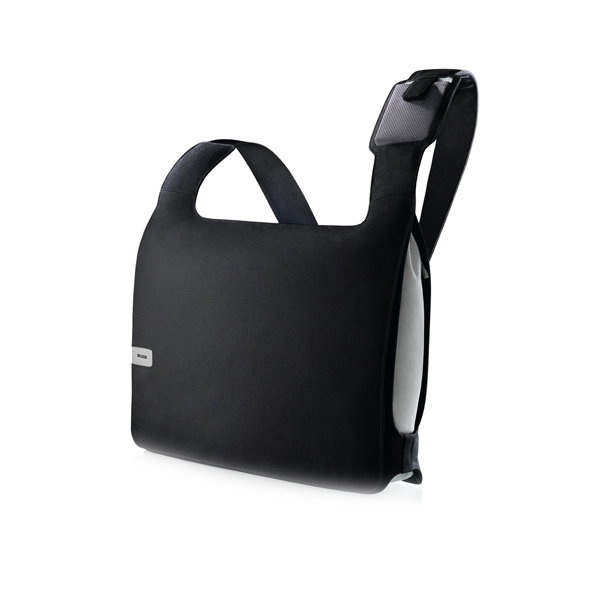 The Belkin Ceylon Messenger Bag features nylon construction and a slim and lightweight design for all day comfort. The Belkin Ceylon Messenger bag sports a magnetic flap enclosure and a hidden handle that enables users to carry the bag when they do not wish to sling it over their shoulder.
---
How to Buy 14-inch Computer Cases on eBay
Finding the right computer case to protect a valuable laptop computer is vital to ensuring safe transportation. There is a large variety of computer cases available on eBay, and buyer need only utilise the advanced search tools available on any eBay page to search for and find exactly what they need to protect their laptop. Buyers simply need to enter a specific keyword such as "14-inch laptop case" in the search box on any eBay page. A list of all the available items related to that word displays for the buyer to review. Easily comparing prices and shipping rates gives buyers the information they need to purchase the right computer case at a great price.