While consumers often pay attention to the specifications and components of a gaming computer system, many forget that the monitor plays a large role in game enjoyment. After all, monitors that do not produce quality graphics make for a boring gaming experience. For that reason, adding the right gaming
LCD monitor
is a very important part of the package. While many monitors look similar, there can be a vast difference in performance and specifications, so consumers should look carefully before purchasing to ensure that the monitor they decide upon does what they desire, and that it includes the proper hookups.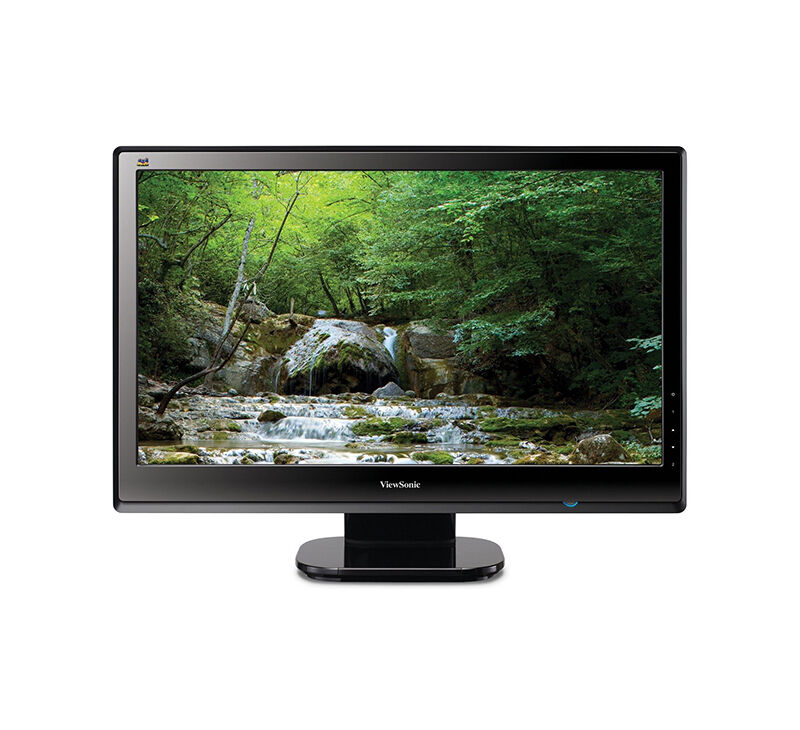 The Viewsonic VX2453mh weighs in as one of the best gaming monitors in terms of video quality with its full 1080p HD 16:9 resolution. With dual HDMI inputs, this monitor is a solid addition to any gaming set up, and allows the gamer to connect multiple devices at once and switch between them as necessary.
---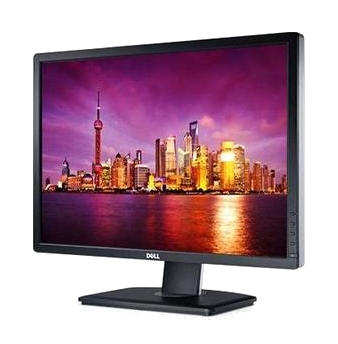 This 24-inch backlit LED screen offers dramatic and rich colours in a 1920x1200-pixel resolution, and the 2,000,000:1 contrast ratio makes it a suitable monitor for gaming, especially those that feature fast movement. The U2412M monitor sports a wide viewing angle and fully adjustable height, as well as the ability to flip either vertically or horizontally
---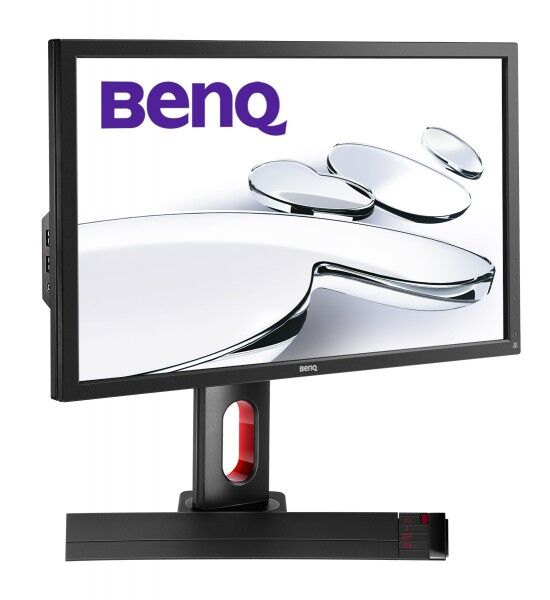 The BenQ XL2420T is a 3D ready gaming monitor. Unlike most monitors, the BenQ XL2420T LCD gaming monitor comes with an S Switch that allows users to switch between three monitor presets. The most popular feature of this monitor is the Black eQualizer, a built-in function that brightens dark game scenes without over-exposing them.
---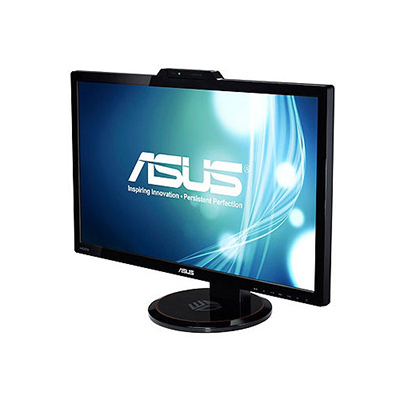 The MS VG278H LCD monitor from ASUS is a good addition to any gaming computer setup with its 27-inch 3D immersion and colour enhancing technology. The monitor features an ergonomic design that provides full tilt, swivel, and height adjustment, as well as flicker-free HD quality video. The VG278H sports a 2 ms response time.
---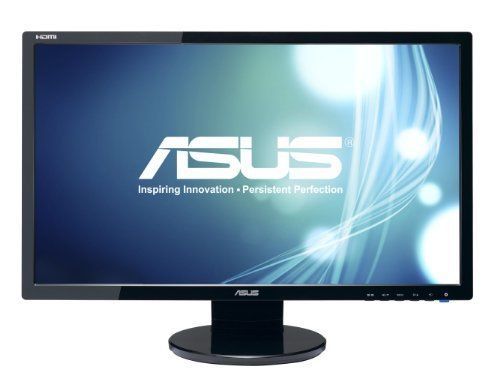 With its 10,000,000:1 smart contrast ratio and 2 ms response time, the ASUS MS VE248H LCD monitor offers lifelike picture quality. This monitor also provides a full 1080p HD picture via HDMI and a 25-degree tilting angle, as well as a standard VESA wall mount. Unlike many monitors, however, the VE248H provides cable management and stereo speakers built in to the monitor itself.
---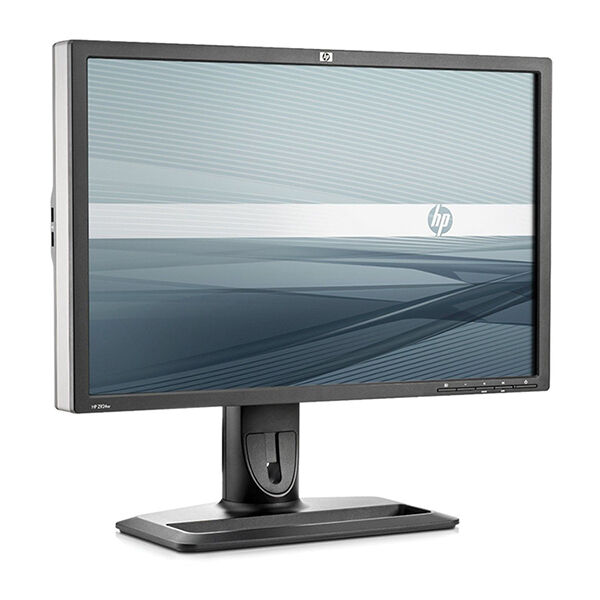 HP touts the ZR24w as a performance series monitor with a 16:10 aspect ratio and a range of connection options, including DVI and DisplayPort. While only having a 1,000:1 contrast ratio and a 5 ms response time, the HP ZR24w makes up for its slower response times in other ways, such as providing cable management and five built-in USB ports.
---
| | |
| --- | --- |
| 7 | Samsung SyncMaster P2770FH |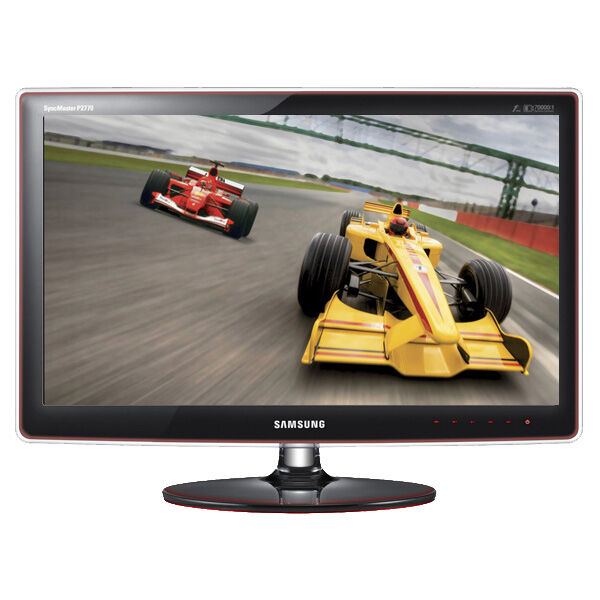 The Samsung SyncMaster PS770FH sports one of the quickest response times among LCD monitors, clocking in at 1 ms. This 27-inch LCD monitor features VGA, DVI, and HDMI and is capable of connecting to any standard gaming computer with commonly available video cables. It also features an anti-static coating to prevent dust buildup and anti-glare technology to make viewing easier.
---
| | |
| --- | --- |
| 8 | Samsung Central Station C27A750X |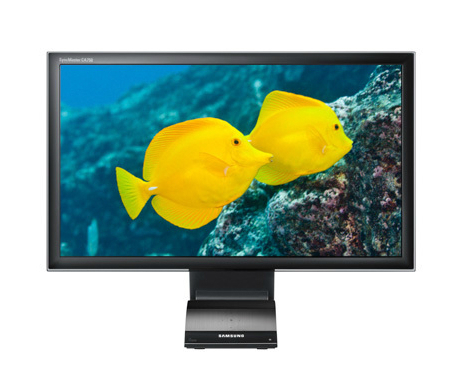 Rather than being a standard gaming monitor, the Central Station C27A750X includes features like Wi-Fi connectivity and USB file transfers, which are rare in LCD monitors. The C27A750X also features a 5,000,000:1 contrast ratio and brilliant lifelike colours.
---
| | |
| --- | --- |
| 9 | Samsung SyncMaster S22B300B |
The Samsung SyncMaster S22B300B, with its 21.5-inch display and 1920x1080-pixel resolution, offers consumers a host of features. As an Energy Star compliant monitor, the S22B300B consumes up to 40 per cent less energy than other monitors consume and produces less heat as well.
---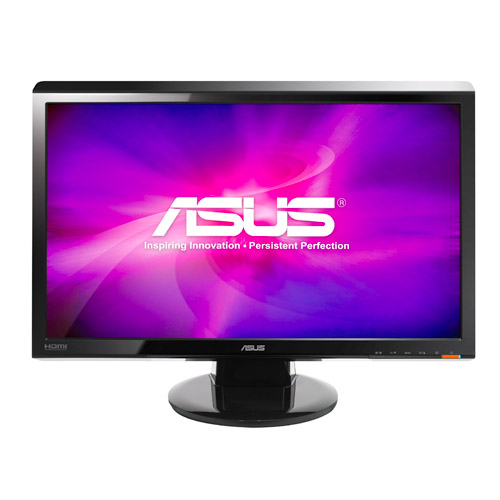 The MS VH242H by ASUS is a 23.6-inch widescreen TFT LCD monitor that provides a number of customisation options like colour temperature and skin tone adjustments. Connection options with this monitor include VGA, DVI, and HDMI. The ASUS VH242H sports a 20,000:1 contrast ratio and a 5 ms response time as well.
---
How to Buy Gaming LCD Monitors on eBay
When purchasing an LCD gaming monitor, one of the most important things to look for is response time. Faster response times generally provide better video quality, especially when combined with larger contrast ratios. A large number of LCD gaming monitors are available on eBay, and consumers can usually purchase one with just a few simple clicks of the mouse. Finding the perfect monitor is easy, too. All that is required is to perform a simple query using the search function available throughout the site and then decide which one of the many models best serves the intended purpose.