A changing pad can make nappy changes easy and comfortable for both parents and babies. Finding just the right Baby Changing Pad for home or on the go requires some research. Parents should consider whether they want a pad with walls on all four sides or whether a two-wall sided pad is the right choice. Parents can also consider whether the pad needs to fit baby changing stations in public places, or just work for at-home use. No matter where parents or gift buyers purchase the pad, either online at a site like eBay or at a local baby store, knowing what is available assists shoppers in choosing the right pad.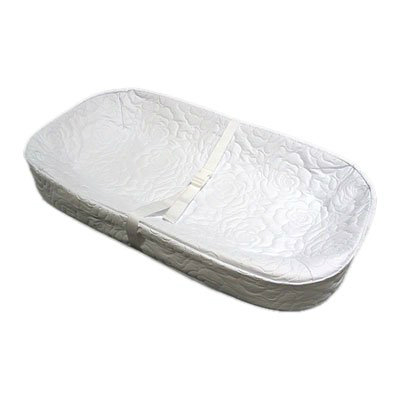 The LA Baby Changing Pad has an ergonomic four-sided design and comes in several different styles. The vinyl covered changing pad is waterproof and sized to fit most changing tables and dresser tops. Included are two screws for secure mounting and a safety belt to keep baby from rolling over. Parents can easily clean it with a disinfection wipe and allow it to air dry. There are various colour and fabric design options to fit any decor.
---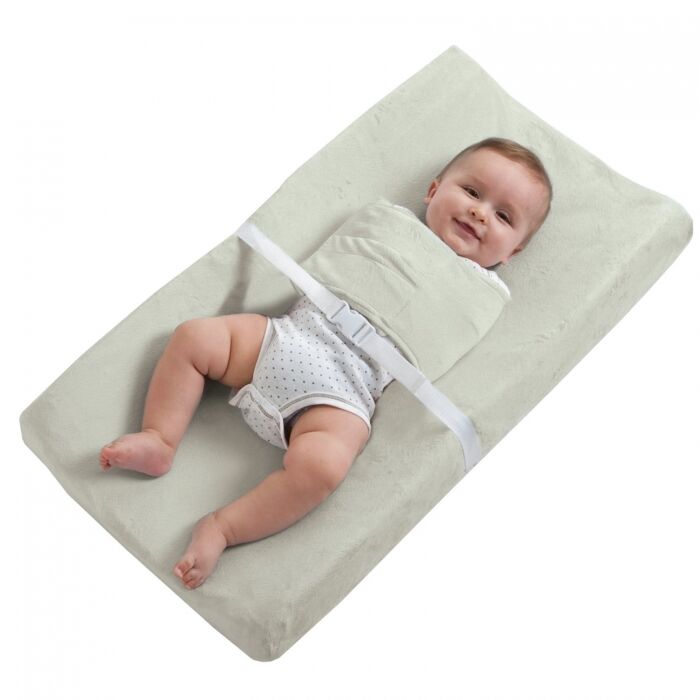 The Halo SwaddleChange, made from velboa fabric, features an adjustable swaddle wrap that covers babies from shoulder to waist to keep them safe and secure during nappy changes. For the older baby, parents can use the swaddle to keep babies' hands and bodies within the wrap, eliminating the worry of where and what they are reaching for. This is important when baby decides nappy change time is a wrestling match. The Halo SwaddleChange is a good choice for small infants.
---
| | |
| --- | --- |
| 3 | Skip Hop Pronto Changing Station |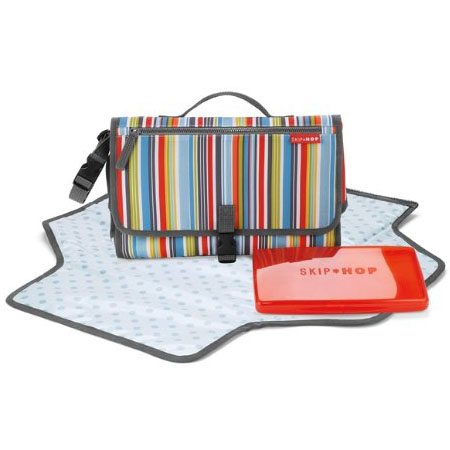 The Skip Hop Pronto Changing Station is a portable changing pad kit. It has a wide changing pad with a cushioned head area for comfort and safety. The pad wipes clean and parents can remove it, allowing the body of the carry kit to become a nappy carryall. Also included is a translucent baby wipes case, a mesh pocket that fits up to four toddler sized nappies and a front zipped pocket for personal items like a cellphone, keys, and wallet. Lightweight, this changing pad is easy to carry and store.
---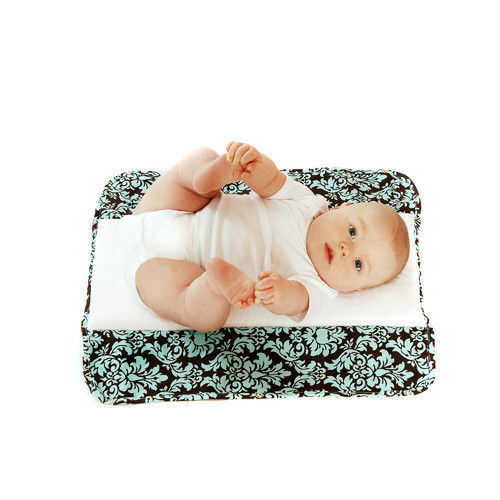 The Ah Goo Baby Plush Pad with its soft memory foam, is a changing pad for on the go parents. At 60 x 60 cm, it is a good size to cover those changing station tables away from home without baby's head or bottom landing on the bare changer. Available in six different patterns, it easily rolls up and stays closed with the included elastic loops. The Ah Goo Baby Plush Pad is easy to pack and store and fits into a baby bag with ease.
---
| | |
| --- | --- |
| 5 | Kuster Jelly Baby Changing Mat |
The Kuster Jelly Baby Changing Mat,, with its memory foam changing pad, is ergonomically shaped to fit baby's unique contours. Easy to wipe clean, the material used in the manufacturing process keeps the mat warm to the touch and soft and gentle for baby. It comes with a 100 per cent cotton towelling, machine washable liner and includes a bag for travelling and a belt to keep baby safely on the mat.
---
| | |
| --- | --- |
| 6 | Summer Infant Contoured Changing Pad |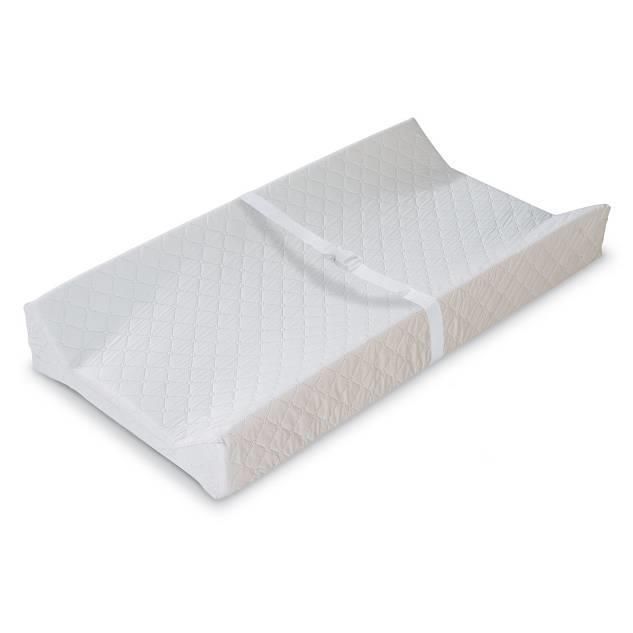 The Summer Infant Contoured Changing Pad has a two sided design to offer peace of mind while changing baby and the addition of comfort for baby. The high side walls prevent baby from rolling side to side, making containment of a squirming infant easier. For additional safety, parents can use the attached belt over the baby's middle. Travelling with the pad is both easy and practical.
---
| | |
| --- | --- |
| 7 | Colgate Contoured Changing Pad |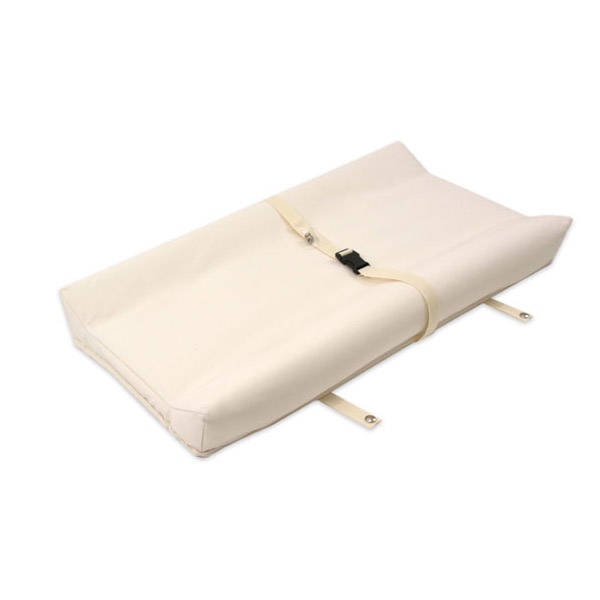 The Colgate Contoured Changing Pad is soft for baby, easy to carry and clean, and has a belt to fasten over baby's middle to keep squirming to a minimum. Lightweight with raised sides to keep baby from rolling, it fits well on baby changing station tables. The waterproof pad is easy to clean and looks smart with its breathable, soft fabric.