Replicating the look of classic icons of the big screen or literature becomes the most talked-about
costumes
of today. These costumes are not just a matter of throwing on a funky wig, but with some time and effort, the party-goers and revelers transform themselves into one of these famous figures, turning heads and striking conversation wherever they go.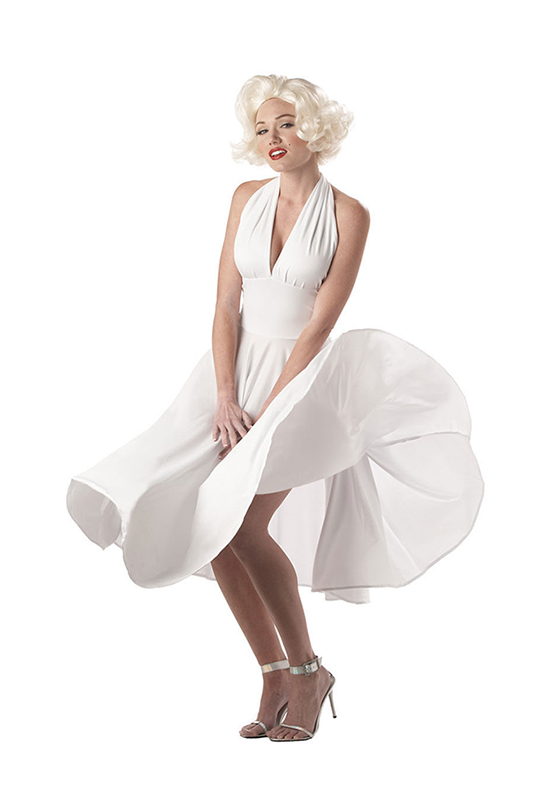 What woman does not want to imitate the persona of the quintessential American glamourous and sexy singer, model, and actress Marilyn Monroe. Her most copied look is the white halter dress from the 1955 film, "The Seven Year Itch." Additionally, the hot pink strapless gown with long elbow-length pink gloves reminiscent of her performance of "Diamonds Are a Girl's Best Friend" in the movie "Gentlemen Prefer Blondes" is also a well-loved choice. For any Marilyn Monroe costume, a blond wig and, of course, diamond jewellery is a must.
---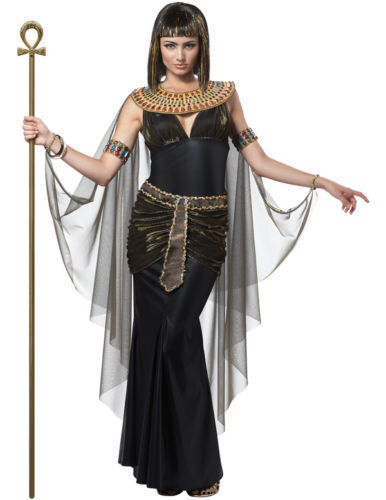 Perhaps the oldest recognised beauty in the world is Cleopatra, the last pharaoh of Ancient Egypt. This powerful and intriguing leader is a popular costume replica with a sleek black wig, exotic headdress, armbands, and a snug and sexy white dress with classic scarves.
---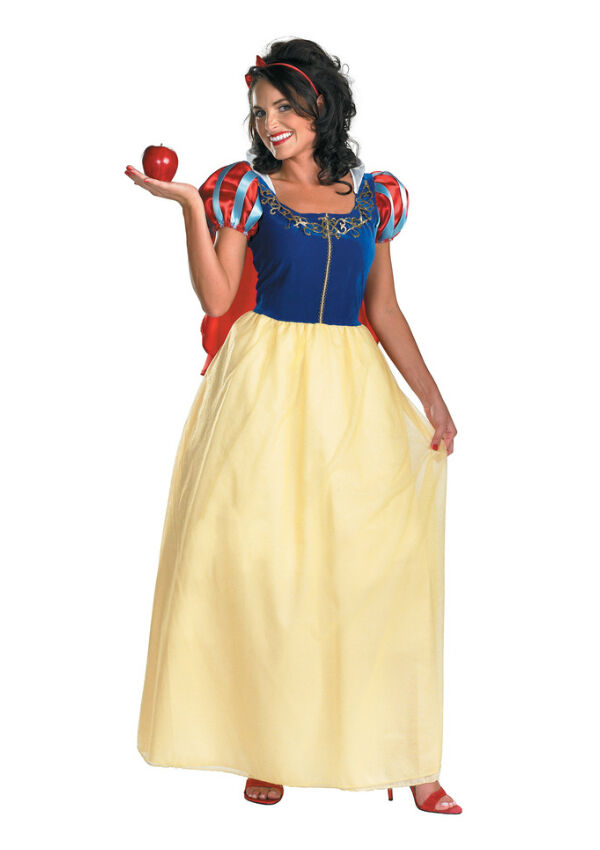 Little girls and adult women alike love the costumes of the Disney princesses. It seems that there is a character for every personality and style. Choose the adventurous red-headed Ariel costume with clever tail attached, or the eager Rapunzel with strapped lavender bodice. Sweet Cinderella wears a lovely pastel blue with blonde up-do, or gentle Snow White with the red, yellow, and blue costume, black wig, and red hair bow. A more exotic look are either of the three princesses, Jasmine, Mulan, and Pocahontas. Jasmine, the princess from Disney's film, "Aladdin," is a blue satin top, pants, and headband and Mulan with an oriental gown and black wig. Additionally, Belle's frilly yellow dress and brown curls are popular along with Tiana in her yellow and green gown depicted in Disney's "Princess and the Frog."
---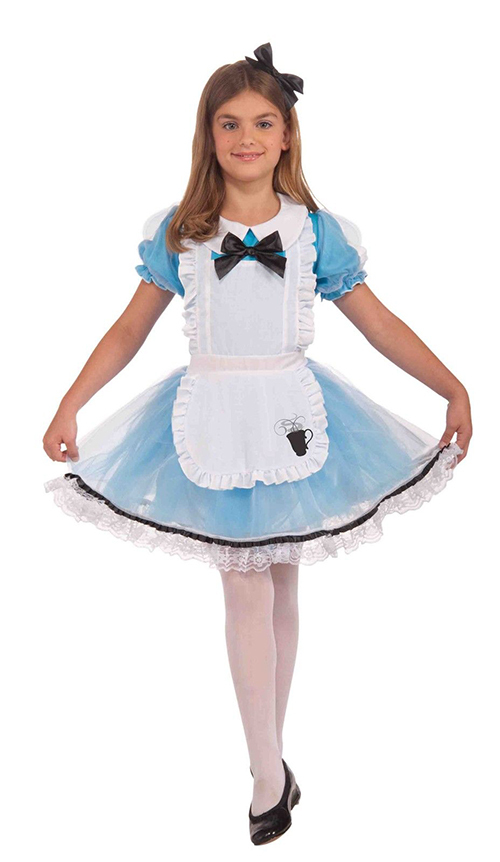 The darling of children's literature, Alice in Wonderland, comes to life in a darling blue waisted dress with crisp white pinafore and petticoat. Blonde hair tied with a black bow and white tights with black Mary-Janes completes the look.
---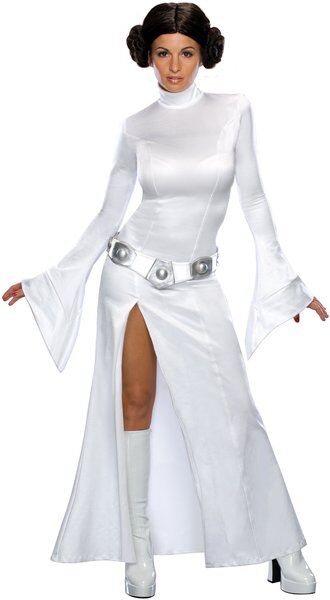 The 1977 film "Star Wars Episode IV: A New Hope" introduced Princess Leia to the world. She immediately became a classic costume replica. Her characteristic cinnamon bun hairstyle tops her body-skimming white dress and white boots. The Metal Bikini costume grabbed attention in "Return of the Jedi" which includes a skimpy copper bra and loincloth, arm-wraps and bracelets.
---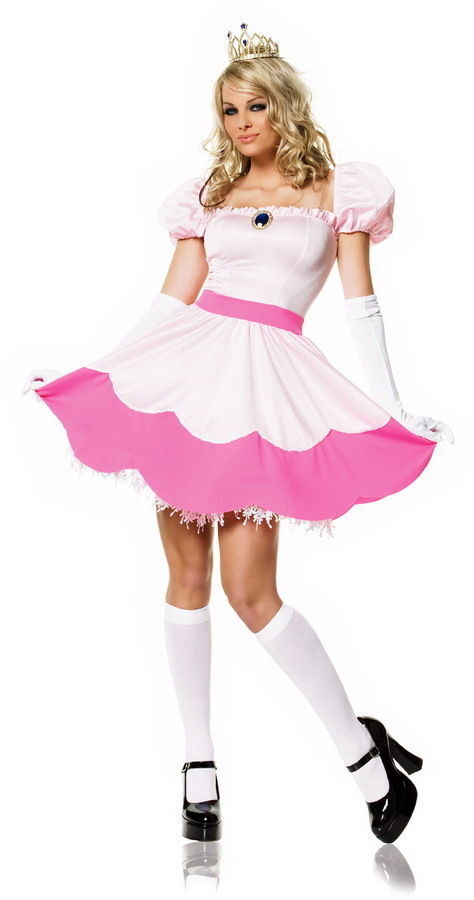 Princess Peach is a darling of the fictional Mushroom Kingdom, from Ninetendo's Mario Brothers game systems. Costumers replicate her pink dress, white gloves, and blonde wig topped with a shining gold crown. This costume is a perfect match to a companion's Mario outfit.
---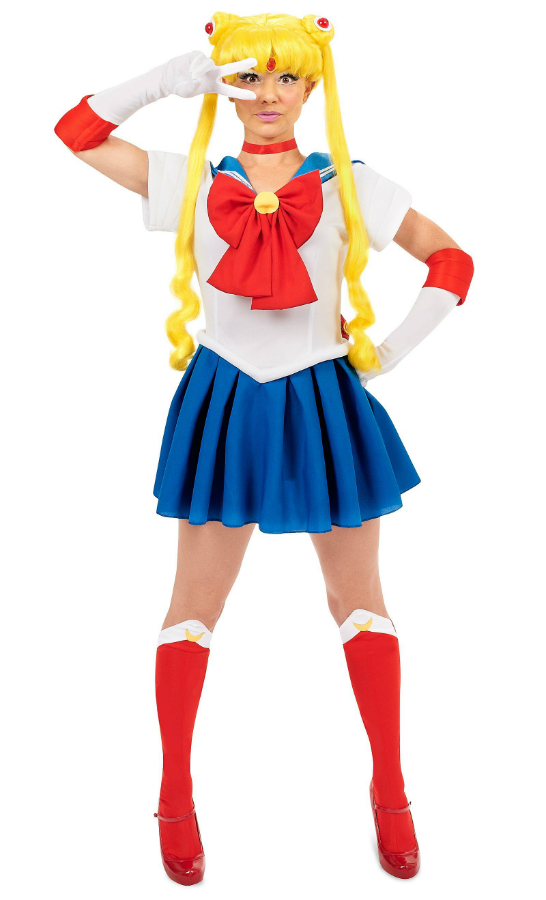 From the Japanese fantasy comic book series, Sailor Moon, featuring this super hero, comes the popular costume in part because of its sexy short blue skirt with white top and large red bows on the chest and back. Add long braids and white elbow-length gloves along with red knee-high boots to complete the look.
---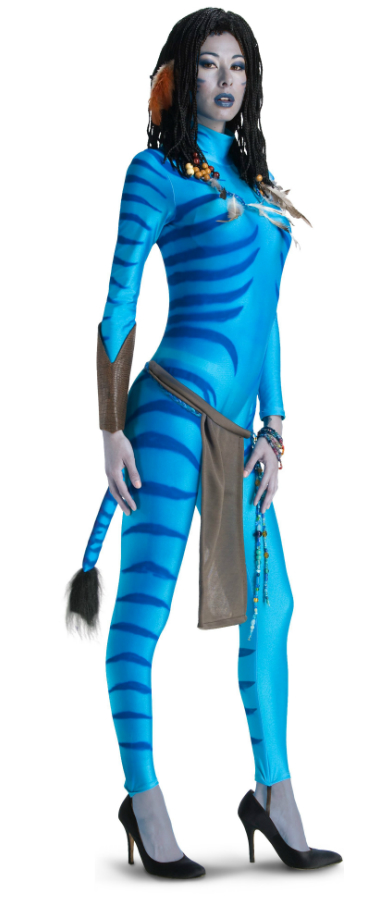 Created by movie producer James Cameron, the Neytiri character from the 2009 film, "Avatar" makes for a unique costume. The blue body suit features a tail and added with a black braided and beaded wig and blue skin paint, creates the avatar look.
---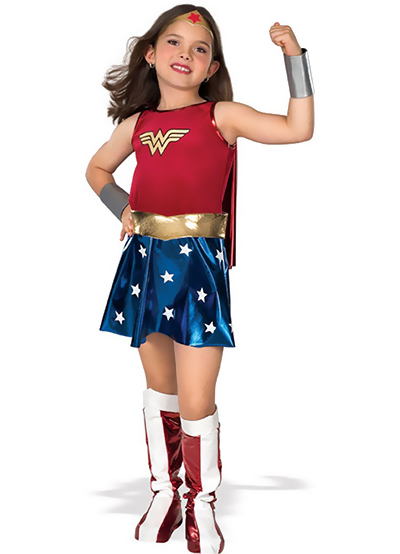 DC Comics created the superheroine Wonder Woman. She has been a classic costume for women since the TV series of the late 1970s featured Lynda Carter as Wonder Woman. Costumes feature a short blue star-spangled skirt or shorts, a red and gold bustier and gold crown.
---

The Catwoman sprang to television and later the silver screen from the pages of a DC Comic book as an adversary for Batman. Sexy woman portrayed her on screen and females of all ages choose the stunning Catwoman costume. Black body suit and shoes set off the black cat mask and pointy ears. Growl is the responsibility of the wearer.
---
How to Buy Costume Replicas on eBay
Party goers choosing costumes often turn to iconic characters from movies and television. Replicating their outfits, they create costumes that are quite often sexy and always talked about. The famous Disney princesses are popular amongst little girls and older woman alike. Whether going for a sexy Marilyn Monroe look or a demure Alice in Wonderland, replica costumes are available on eBay. Search for them using keywords such as the name of the character and narrow the search by specific categories such as size, colour, brand, and condition.