While infants spend several years sleeping in a
cotbed
, they are too large for the first few months of baby's life and they are not portable, which is a problem because most parents prefer to keep baby close by for safety and nighttime feedings. For these reasons, parents use
cradles
and bassinets for the first several months. These beds are smaller, which makes baby feel more secure, and they are portable. Some cradles and bassinets are simple in design, while others offer collapsible sides, rocking mechanisms, music, and even soft vibration to lull baby to sleep. When shopping for basic bassinets and cradles with any of these features, parents should check out the selection on eBay.
| | |
| --- | --- |
| 1 | Arm's Reach Co-Sleeper Bassinet |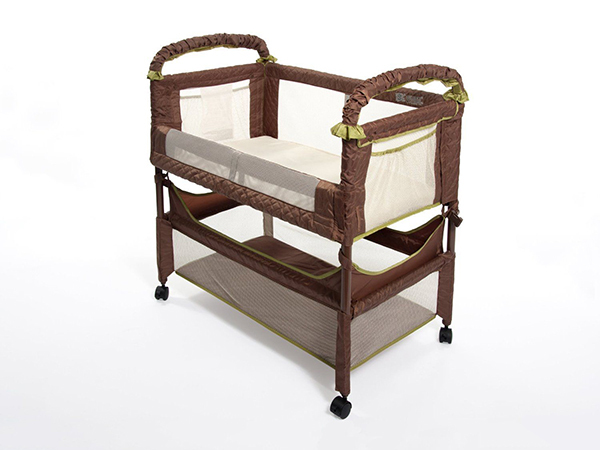 The Co-Sleeper Bassinet by Arm's Reach is perfect for parents who their baby in bed with them, but know that sleeping with baby is dangerous. The Co-Sleeper attaches to the side of the bed and provides a sleep platform that is level to the bed so baby is close at hand with his or her own safe sleep space.
---
| | |
| --- | --- |
| 2 | Mothercare Swinging Cradle |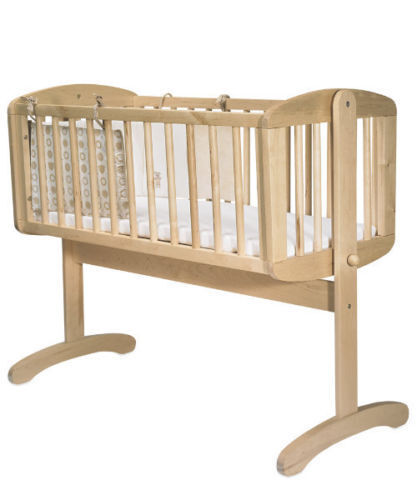 The classic styling of the Mothercare Swinging Cradle is reminiscent of cradles of old. This cradle is made of wood and available in white or natural finish. The design features fixed side rails so baby cannot roll out and swings from side to side to help baby drift off to sleep.
---
| | |
| --- | --- |
| 3 | Summer Infant Classic Comfort Bassinet |
---
| | |
| --- | --- |
| 4 | Badger Basket Round Bassinet |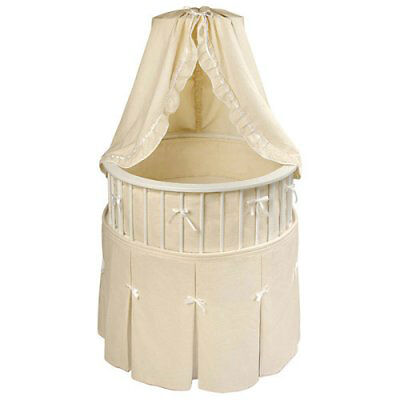 Badger Basket Round Bassinets feature decorative skirts and canopies and a unique round shape. These bassinets are available in several finishes, with a variety of colours and patterns for the skirt and canopy.
---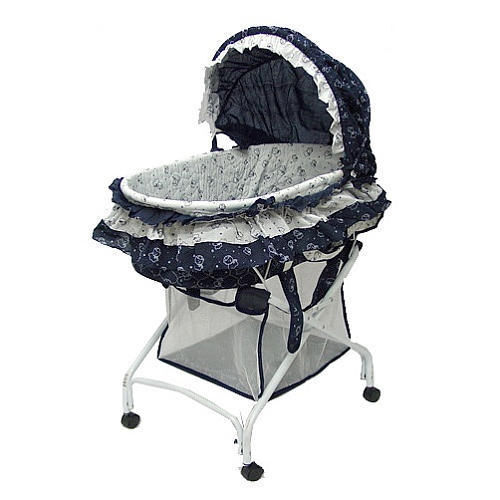 This two-in-one wonder serves as a cradle and a bassinet depending on how the parents choose to configure it. The Dream On Me Bassinet is available in a variety of colours and features locking wheels, so baby can go wherever mom and dad go. The canopy closes completely to shield baby, yet is sheer to allow some ambient light in.
---
---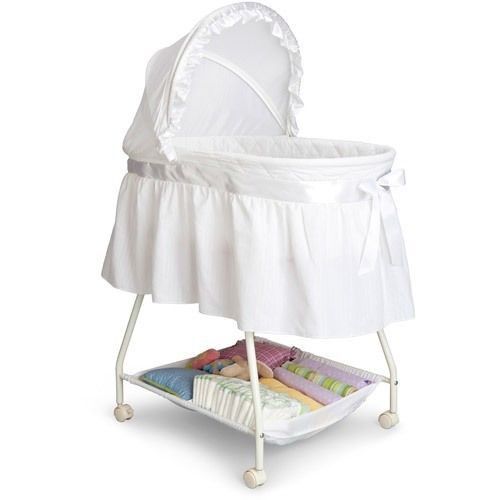 <Moses Basket Bassinets offer a traditional style bed for newborns. Many Moses basket bassinets feature a removable Moses basket with a stand, so parents can carry their sleeping newborn from room to room and set the basket on the stand at night.
---
| | |
| --- | --- |
| 8 | Fisher-Price Soothing Motions Glider |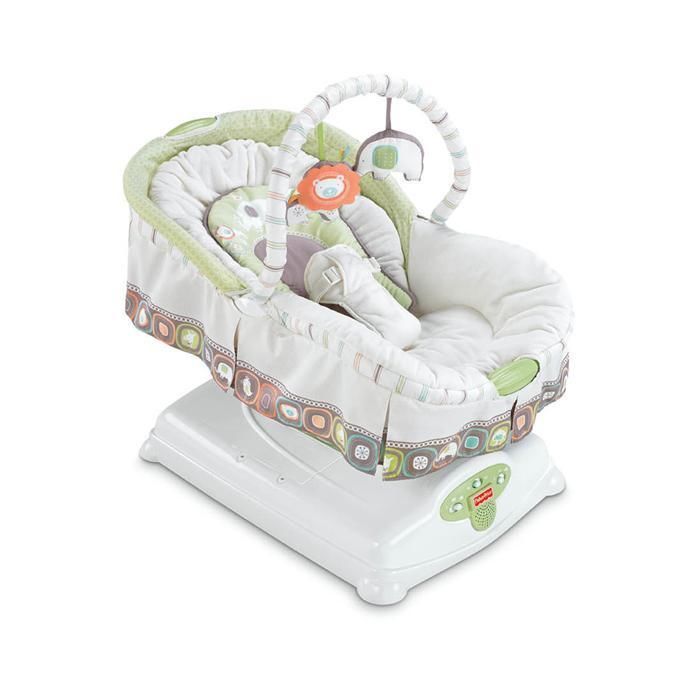 The rocks gently from side to side and is lightweight so it can travel from room to room as needed. The cradle features sleek, modern styling and see-through mesh sides so parents can keep an eye on baby, even when they are in bed.
Buying Cradles and Bassinets on eBay
Parents who wish to shop for
cradles and bassinets should go to eBay and type the proper search terms into the search bar. Prospective buyers who know the brand of the cradle or bassinet they wish to purchase should include that information as well to narrow down their results. When shopping for cradles and bassinets, prospective buyers should take a few moments to decide if they want their bassinet or cradle to match their bedroom decor or if they want added features, such as vibration, sound, or rocking motion. Once they have made these decisions, parents and other buyers should shop on eBay for the best selection of cradles and bassinets.