Packing for the family summer holiday is a skill that requires honing and years of perfecting! An entire holiday can be ruined when you forget something important. So, before you take on this year's holiday packing challenge, check out our top 10 essential items.
10. Entertainment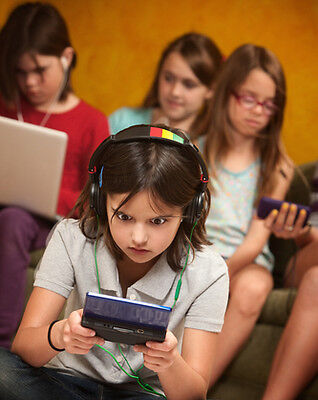 Do you remember when the only pool entertainment was a book and that vintage classic, a Sony Walkman? With the birth of tablets and smartphones, we have access to an infinite amount of electronic resources. So download as many books as you need, your favourite music to chill out to, and for the kids download a selection of films and some games. You may, of course, decide on an electronic amnesty on your holiday and revert back to the trusty book and iPod combo... and well maybe that isn't really such a bad idea. Be prepared to entertain the kids in alternative ways, though, and stock up on 'I spy...' ideas, books, and indoor and outdoor games.
---
9. Dual purpose clothing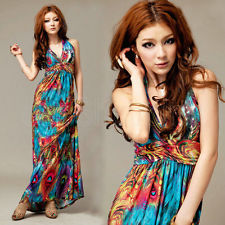 Think strategically when packing. Take outfits that have multipurpose. For example, bring dresses that can be thrown over your costume for a walk around the markets and that can then be glammed up with some pretty shoes, jewellery and makeup for a night out. Tailored shorts for the boys work well for crossover clothing. Kids just need a good supply of t-shirts and shorts, summer dresses and a couple of smarter outfits for the evening, along with a favourite hoodie or fleece if the evenings are cooler.
---
Flip flops and sandals are a must for a summer holiday, but don't forget to pack some shoes for night time too – a pair of gold flip flops can cover both if you're on a minimalist trip! Men can get away with sandals as they can cross over from day to night fine. Crocs are great for kids as they are lightweight and offer great protection if they decide to investigate the rock pools. In fact, they probably won't need any other shoes as they are so damn comfortable. If you do want to take heavier shoes, then wear them to travel in as that way they won't take up any space.
---
7. Toiletries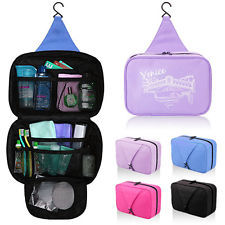 A well-organised bag of your essential toiletries is a must. Taking your own items rather than relying on buying when you get there means you know you won't suffer allergies from new products – particularly important for children. Make sure each member of your family has their own little toiletry survival pack. Oh, and if you have a teenage daughter who's make up bag is bigger than your suitcase, well then you have some negotiating to do... good luck!
---
6. Mini first aid kit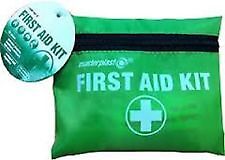 A first aid kit is extremely important, particularly when travelling with children. You don't want to be searching for a late-night chemist for Calpol or trying to read important instructions that are written in another language when a child is hurt or upset. Some pain killers, antihistamines, anaesthetic cream or spray and a thermometer should be primary items – plasters and bandages should also be considered. It is quite easy to make your own kit or you can buy a travel first aid kit with everything you need in it.
---
5. Travel documentation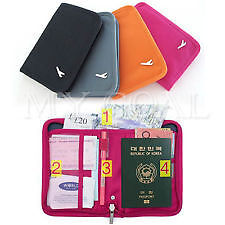 It happens, it really does... people forget their ticket or passports or, worse still, have their passport, but find out its out of date when they get to the desk. Check everyone's passport expiry date as soon as you book your holiday. There is nothing worse than being turned away when you can see your plane on the runway! Don't forget to take any medical cards (eg EHIC) and holiday insurance documents, or your driver's licence (both parts) if you are hiring a car. Put all the documents in one safe wallet so you can get at them when needed.
---
4. Travel guides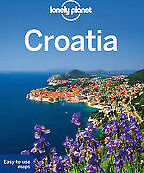 Don't travel all that way and be a hotel hibernator – you'll miss out on all the awesome sights and amazing culture of your destination. Ensure you have some good travel guides to refer to, you can use these as flight literature so you are familiar with the place you are about to land in. When buying guides, make sure at least one of them is a small independent guide (and contains a map!), as these often feature off-the-beaten track or 'secret' destinations.
---
3. Capture the memories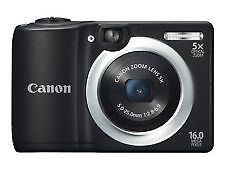 If you have a decent camera then it's a must for you suitcase; having said that, most smartphones have brilliant cameras on these days and before you can say cheese you can upload your picture to your favourite social media site and share your experiences with your friends and family at home. If you are taking children with you, get them their own camera so they can record their own memories – perhaps create a scrapbook – this will be something they can do in the evenings.
---
2. Beachwear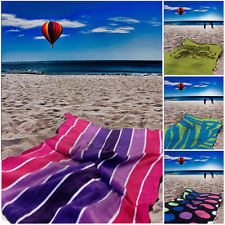 Don't be a shrinking violet on the beach or pool side and invest some time and money into some well-fitting beachwear. Along with costumes or bikinis have a couple of sarongs or even lightweight dresses to slip over the top. It's a good idea to find out if beach towels are included in your stay. Children need protecting on the beach so whenever possible cover them up in lightweight clothing.
---
1. Sun protection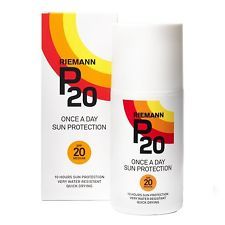 Arm yourself with plenty of protection. Buy a high factor sun cream – it really isn't worth spending your evenings in absolute agony or indeed looking like a lobster, not to mention the risk of health implications. Make sure children are protected at all times. You should also take aftersun to moisturise at night. Protect your head and eyes with a hat (wear this on your journey and it will mean less to pack... and you'll look like a celeb at the airport!) and obviously some shades.