When looking for footwear suitable for walking around the house, nothing is as comfortable and easy to put on and take off as
fuzzy slippers
. Over the last few years, designers have come up with many fashionable and fun options to satisfy consumers, who are increasingly interested in combining comfort with style. Whether in the shape of animals, glamourous boots, or bulky flip-flops, fuzzy slippers are popular with people of all ages. An ideal choice to keep feet warm during the winter months, fuzzy slippers have made a stellar appearance on some of the world's top runways. When looking for this type of footwear, consumers can greatly benefit from learning about the design and features of some of the most popular products in the market.
| | |
| --- | --- |
| 1 | Happy Feet Animal Slippers |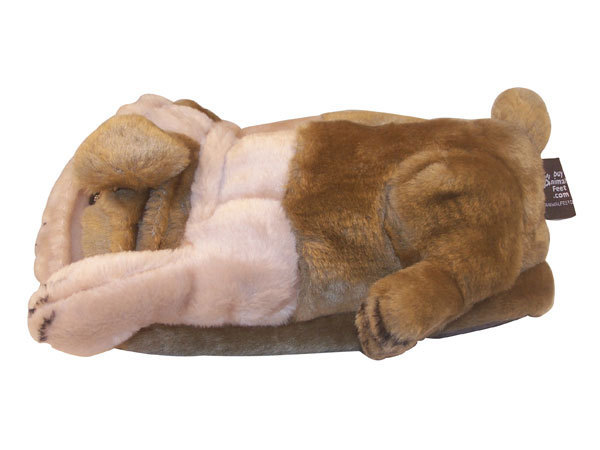 Happy Feet is famous for making oversized, foam-padded slippers in the shapes of popular animals, including some species one might never have imagined as inspiration for footwear design, such as giraffes and elephants, complete with their long necks and trunks. Naturally, these comfy, cushioned slippers are very popular with kids, and they are available in both adult and children's sizes for both sexes.
---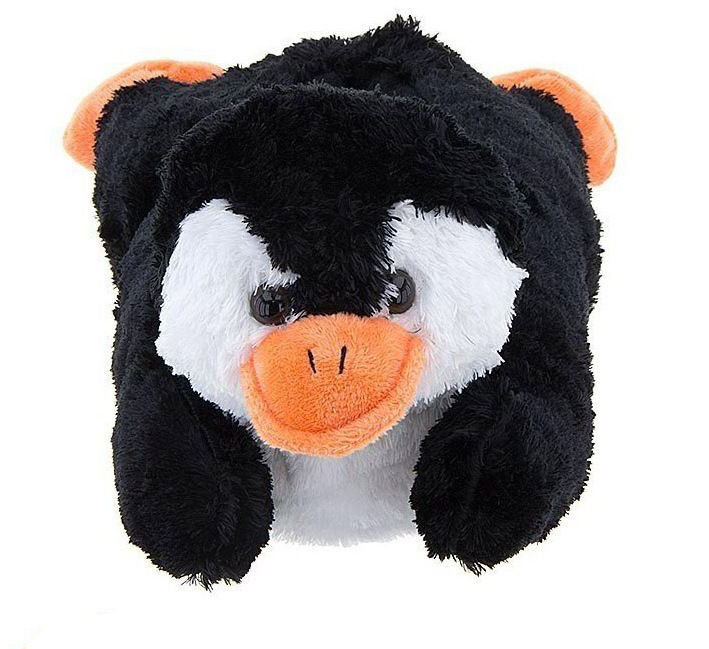 Wishpets slippers feature shapes such as animal faces or animal feet. Popular models include bear-paw, lobster, and chicken designs. Extremely comfy and made of soft plush, these slippers are available in a variety of fun colours for both children and adults.
---
| | |
| --- | --- |
| 3 | Aeropostale Women's Fuzzy House Slippers |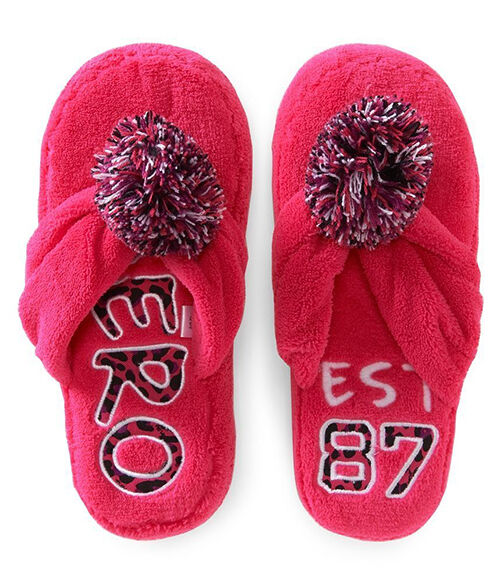 Created by a popular European brand, "Aeropostale women's slippers have an elegant, simple design. With open backs and enclosed toes, they are very practical and comfortable. Made of quality microfibre, faux fur, and other similar materials, these women's slippers are available in a variety of fashionable colours and patterns.
---
| | |
| --- | --- |
| 4 | Snooki Leopard Print Slippers |
---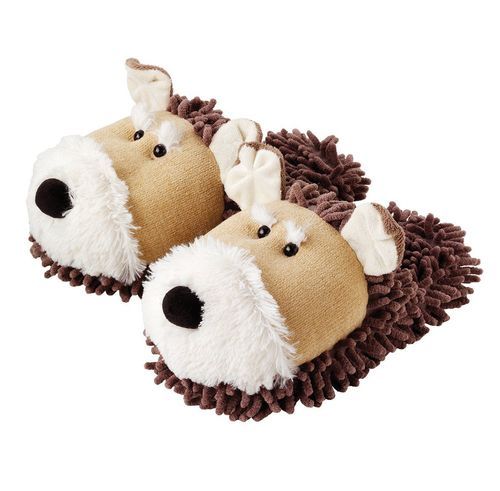 Aroma Fuzzy Friends feature an open back, and they look like smiley, cartoon-style animals. They are available in two sizes, one for children and another for adults. The adult-size slippers fit up to a size 9, and the children's size fits kids between the ages of 3 and 7. Featuring a PVC sole with multi-grip, they are very slip-resistant. Consumers should wear Aroma's slippers indoors only.
---
| | |
| --- | --- |
| 6 | Snoozies Women's Cosy Slippers |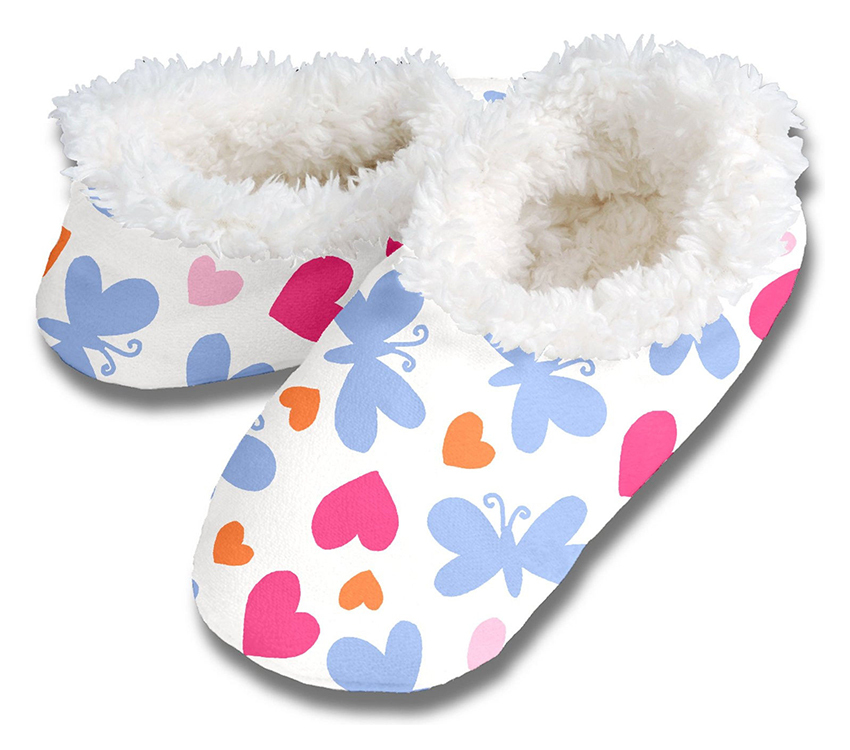 Snoozies women's slippers are cosy, warm, and durable. They feature fleece with a soft Sherpa fleece lining, which offers very good insulation. They are available in numerous fun and colourful patterns. Featuring a closed back and closed toes, they are ideal for the winter.
---
| | |
| --- | --- |
| 7 | Fuzzy Footies Super Soft Slippers |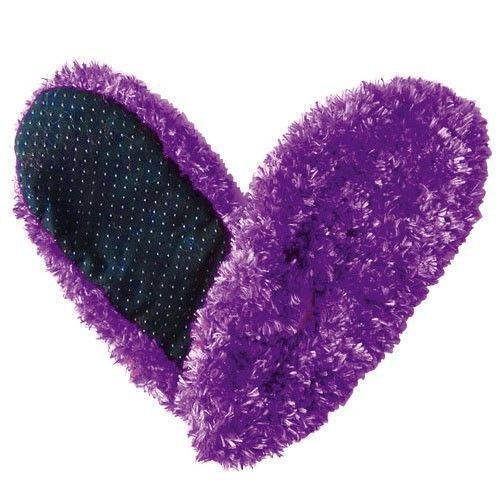 Footies slippers are extremely soft and comfortable. They feature non-slip grip soles, they are very light, and they do not take up much space, which makes them ideal as travelling footwear. The manufacturer made them of 100 per cent polyester, and the slippers are machine washable for convenience.
---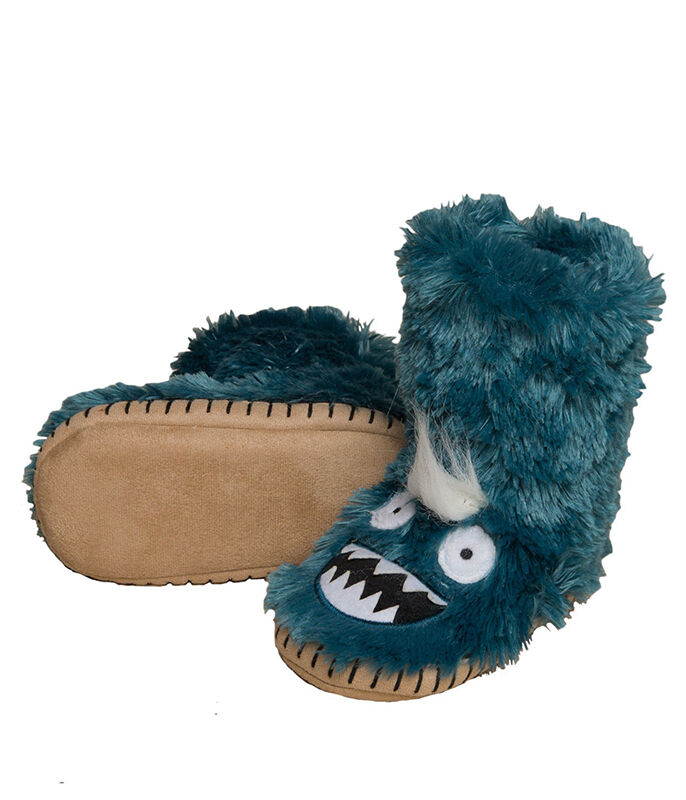 This Hatley footwear helps keep children's feet cosy and warm. Made from fuzzy fleece, Hatley's slippers feature fun animal face designs. Their 100 per cent polyester lining provides excellent insulation, while their padded soles offer a good grip.
---
| | |
| --- | --- |
| 9 | Corky's Pyjama Flip-Flop Slippers |
Corky's pyjama slippers are a crossover between comfy winter slippers and the stylish flip-flops of the summer. Users recommend purchasing one size bigger when choosing this model. They are available in a variety of women's sizes and in different colours. Corky's flip-flop slippers also feature an elegant rhinestone bow.
---
| | |
| --- | --- |
| 10 | Claire's Slipper Boots |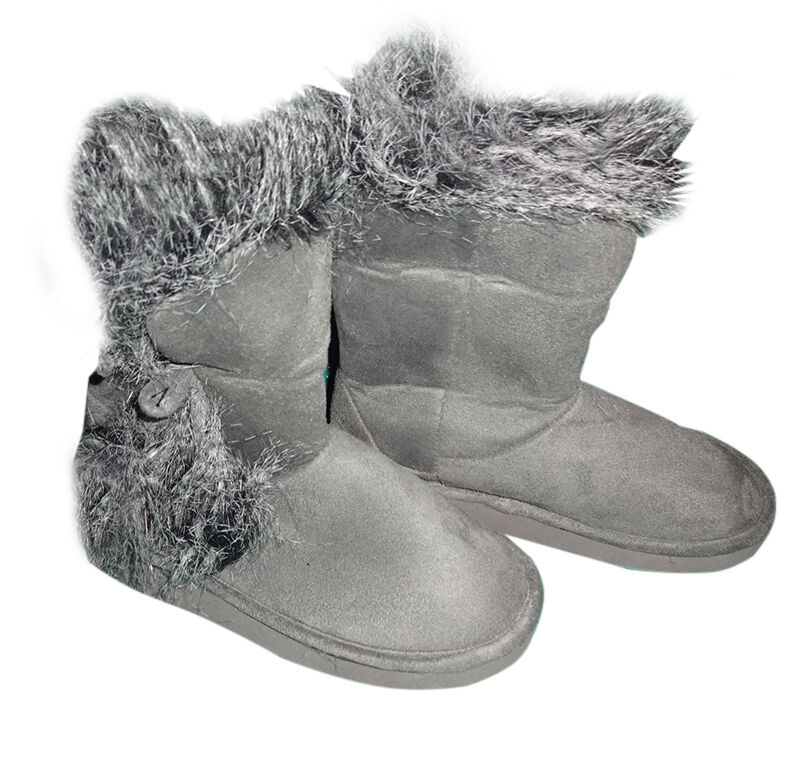 Claire's slipper boots add a touch of elegance to ordinary, everyday slippers. Designed in the style of fashionable boots, they feature a faux fur exterior and a cosy and warm interior. They are available in numerous stylish patterns and colours.
---
How to Buy Fuzzy Slippers on eBay
eBay offers a wide variety of fashionable slippers, and those of the fuzzy kind are not the exception. To find an item that suits your needs, you can use the search bar found on every eBay page. Typing in keywords like " fuzzy slippers" or "slipper boots" returns many suitable listings. You can then narrow these results down by brand, item location, and many other criteria. Finding a pair of comfy, fuzzy slippers can be the key to resting your feet in the winter after a long day out of the house. In addition to being extremely beneficial for your feet, fuzzy slippers are quite popular with both children and adults, and they make a perfect gift.