Many children dream of becoming rock stars, strumming on both
acoustic
and
electric
guitars. Some people learn the art of guitar playing when they are young, while others take it up when they are older to learn a new skill and show their appreciation for music. Guitars come in different shapes and sizes, as well as different styles. Depending on the wood, they resonate differently and produce different sounds. When learning how to play a guitar, choosing one built for beginners makes all the difference in the learning process and how accomplished a player becomes. Shoppers can find top guitars for beginners at local music stores as well as on
eBay
.
| | |
| --- | --- |
| 1 | Epiphone Hummingbird Pro |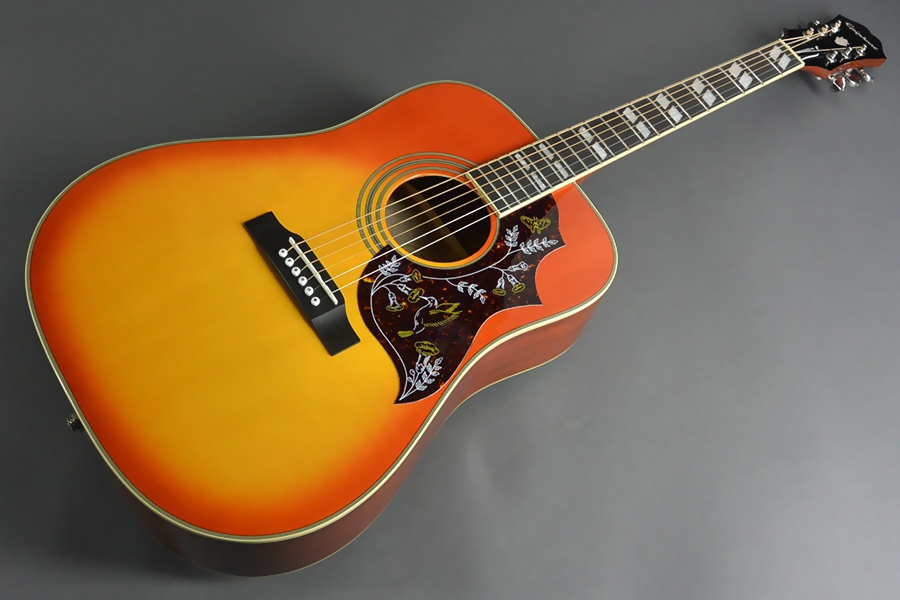 The Epiphone Hummingbird Pro provides the best of both worlds to people who want to learn acoustic and electric guitar. This instrument can plug into an amp and create an electric sound, but comes made with the right kind of construction and wood to stand alone for a natural acoustic sound as well.
---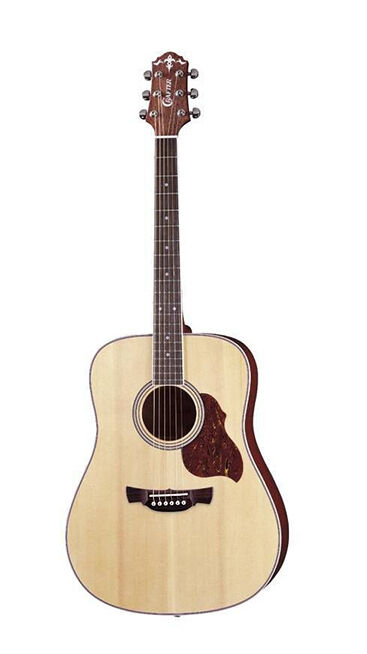 The Crafter D6 offers a clean and natural sound due to the increased string tension not found on many other beginner guitarss. The string tension also delivers quality volume and resonance throughout the instrument, making this guitar a good learning tool. Diecast chrome tuners make for easy handling, while mahogany back and sides give this guitar a classic look.
---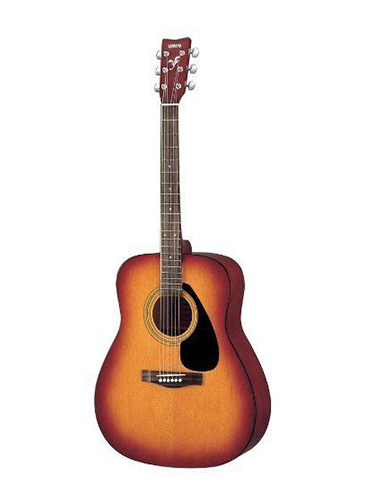 The Yamaha F310 comes with 20 frets to allow beginner players to get used to a variety of tabs and sounds. Chrome tuners at the top of the guitar's neck make for easy handling, while a rosewood fingerboard helps break in new player hands. The back and sides of this guitar come with Indonesian mahogany wood that offers resonating sound.
---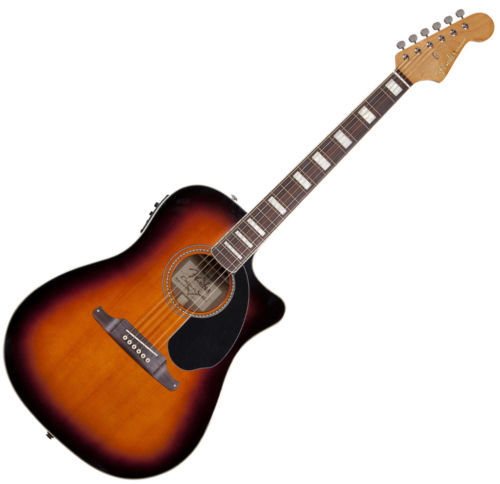 The traditional bridge on this guitar makes it an easy learning instrument for beginners. It also offers the opportunity to learn acoustic and electric playing at the same time with its ability to plug into an amp. Despite its electric capabilities, the Fender Kingman SCE features a traditional vintage acoustic look.
---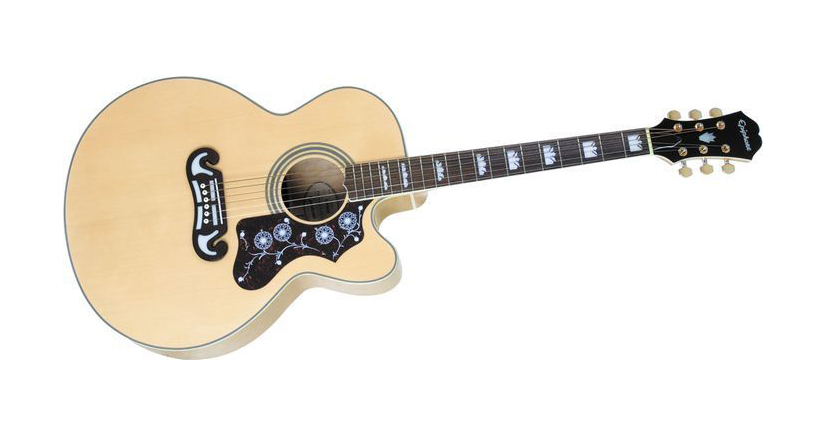 The Epiphone EJ200 offers a traditional maple wood look with a resonating sound that makes it easy for beginners to learn on. This guitar also has a rich history, serving as a favourite of musicians from Bob Dylan to Buddy Holly. Its fingerboard features rosewood, while the top of the guitar is spruce.
---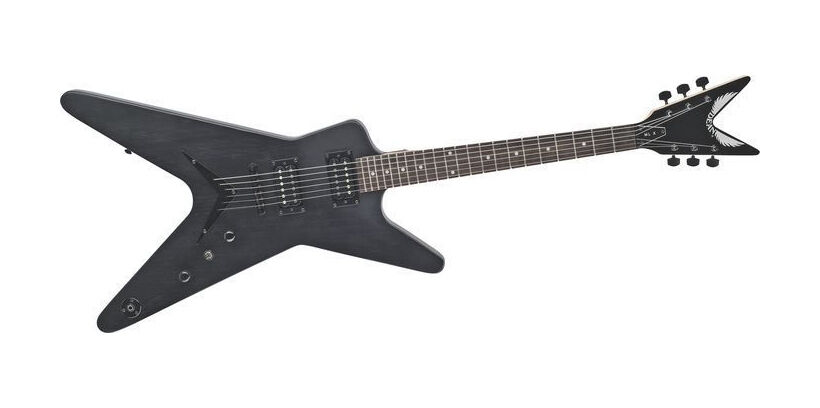 For those who crave the sounds of rock, an electric guitar fits the bill. The Dean ML XM sports a rock star-style winged look made from the traditional maple like many acoustic guitars. The rosewood fingerboard and diecast tuners finish off this guitar's look and functionality.
---
| | |
| --- | --- |
| 7 | Washburn Idol Series WIN STD |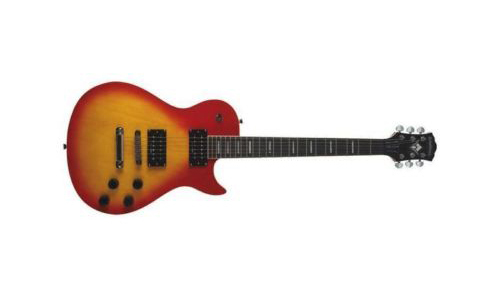 The 22 frets on the Washburn Idol Series WIN STD give users a thorough introduction to guitar playing. This electric guitar comes with a mahogany body, a rosewood fingerboard, and a carved wood top. Two volume controls and two pickup controls make this guitar simple for beginners to work with.
---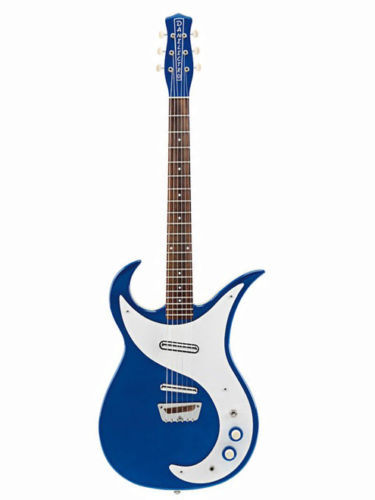 If a beginner is looking for a funky electric look, then the Danelectro Wild Thing might be the right starter guitar.. The white front with red, blue, or black accents and winged shape make this guitar fun as well as functional. In addition, the maple neck and wood centre core offer a traditional electric guitar sound that makes it easy for beginners to pick up the basics.
---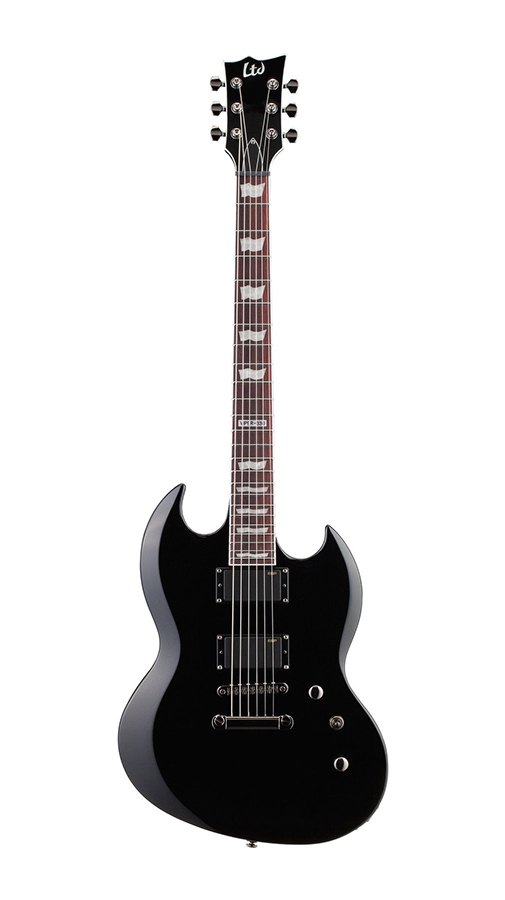 The ESP LTD Viper-330 comes with a mahogany body, rosewood fingerboard, and a three-way toggle system for the amp, allowing this guitar to make a variety of modern sounds. Players also get a choice of looks with this guitar, including finishes in white, brown, purple, blue, and titanium.
---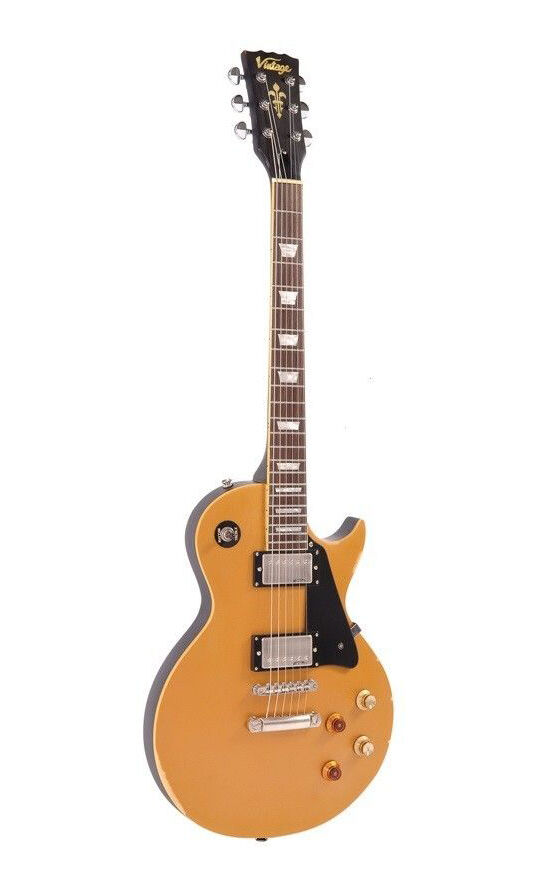 The Vintage V100 copies older legendary Les Paul guitars to deliver a quality sound with a simple structure designed for beginners. Two toners and two volume controllers deliver an electric sound, while 22 frets allow for easy playing. Finishing touches on this guitar include a mahogany body and rosewood fingerboard.
---
How to Buy Beginner Guitars on eBay
Finding beginner
guitars
on eBay is simple with the Search bar users can find on any page of the site. Just type in the kind of guitar you are looking for, as well as whether you want a new or used one.
eBay stores
are another way of finding that perfect beginner guitar. Set up as virtual marketplaces featuring similar items, you may find a guitar, an amp, and a carrying case all in one place for one-stop shopping ease. Turn to eBay for all your musical needs where the items you want are only a mouse click away.