James Bond meets the 21st century with
multi-function sunglasses
with built-in spy cameras. Consumers can expect the best sunglasses with built-in spy cameras to provide an inconspicuous way to capture hours of concealed camera footage. The cameras should be easy to use and allow users to operate the cameras without employing their hands. Sunglasses that include built-in spy camera have applications for secret shoppers, concert attendees, and security personnel. Consumers can find affordable brand name multi-function sunglasses on eBay. Before going online to eBay to buy multi-function sunglasses with a built-in spy camera, consumers should first review the 10 models that frequently appear on top 10 lists.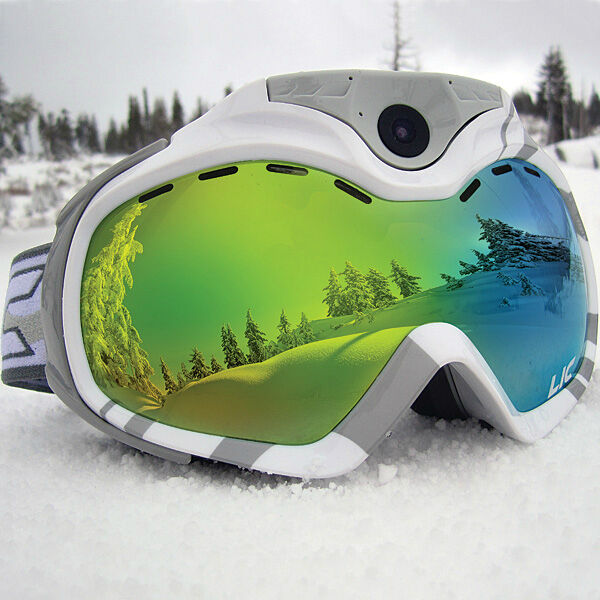 Winter sports enthusiasts who ski, snowboard, or snowmobile can record their perspectives by purchasing the Liquid Image Apex. Constructed as a key component of snow goggles, the Liquid Image Apex shoots 1080p at 30 fps (frames per second) or 720p at 60 fps. The larger-than-standard snow goggles remain secure against user foreheads.
---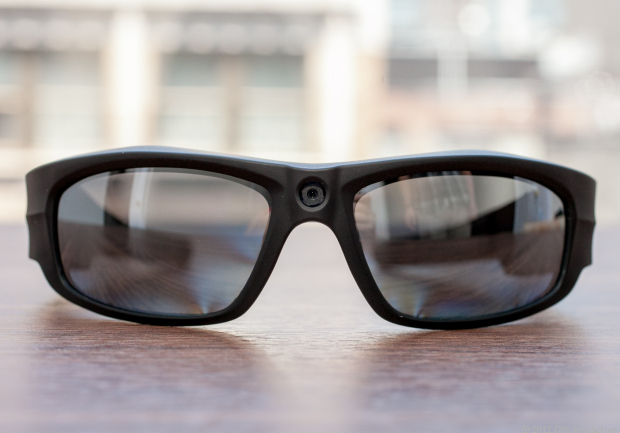 The Pivothead Durango shoots brilliantly coloured high-definition footage at the highest speeds developed by multi-function sunglasses manufacturers. Wind-resistance audio recording capability allows users to shoot footage on top of mountain crests and amidst downtown skyscrapers. This multi-function pair of sunglasses includes 8 GB of internal memory and the capability to shoot 16 rapid burst still photographs.
---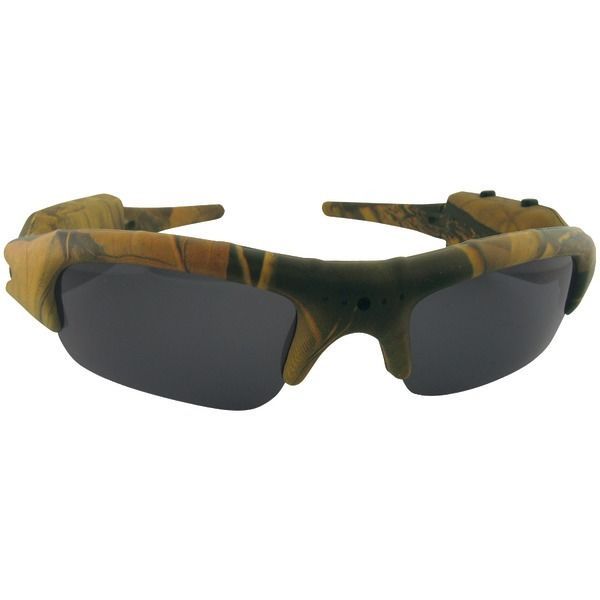 This combination high-definition camcorder and polarised sunglasses combination weighs only 40 g. The POV ACG25-4CAC includes two sets of superior quality lens houses in a rugged frame that resists bending and cracking. Users can record video at 30 fps in AVI video format with a resolution of 1280x720. Users can also record audio by using the conveniently located built-in microphone.
---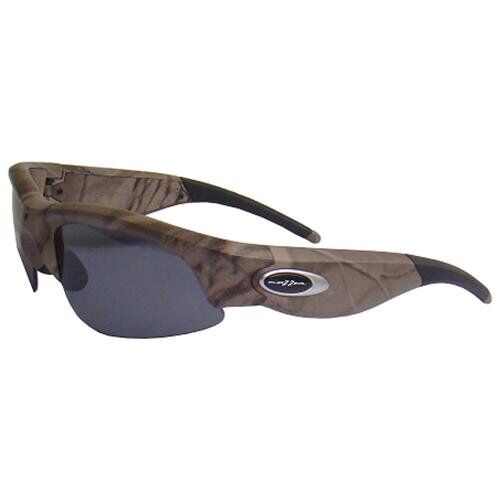 Phazzer DVR 5.0 includes a built-in 5 MP camera that users operate by manipulating one switch. Users do not experience the type of fumbling or slow initialisation periods that plague many other types of multi-function sunglasses. This superior wireless camcorder system does not require hands-on operation, which means users can perform other recreational tasks simultaneously.
---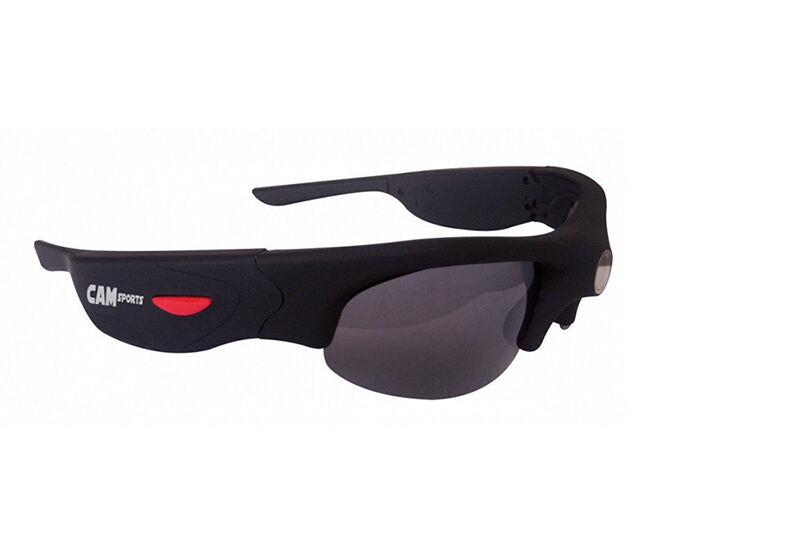 Sports referees can utilise the Camsports Coach 720p multi-function sunglasses with a built-in camera for reviewing performances on computers that run both Windows and Mac operating systems. The Camsports Coach 720p records 30 fps, at a resolution of 1280x720 pixels. Coaches benefit from the 135-degree video angle that captures all of the practice and live game action in front of them.
---
| | |
| --- | --- |
| 6 | Spy Tec Inventio-HD 720P |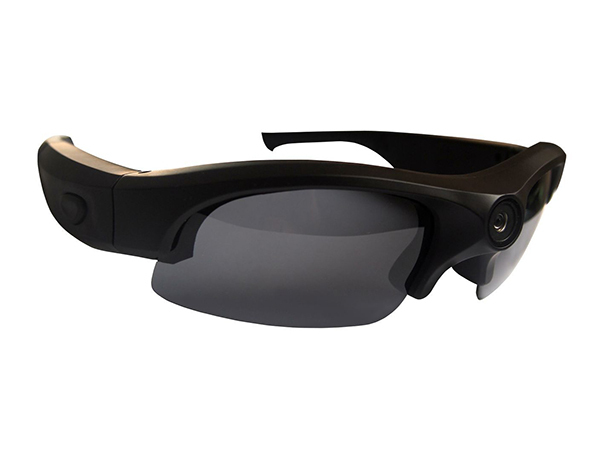 With a battery life up to two hours, the Spy Tec Inventio-HD 720p allows users to capture most live extreme sporting events. Advanced video technology creates the capability for users to shoot time lapse photo bursts up to 16 frames. The high ISO prevents users from shooting shaky footage or capturing blurry images.
---
Considered one of the supreme covert built-in cameras in a multi-function pair of sunglasses, the Electroflip iSee provides users with pristine digital video recording. The exclusive iSee technology imports directly from the manufacturer, which means users do not have to program their sunglasses to receive high-quality video capture performance.
---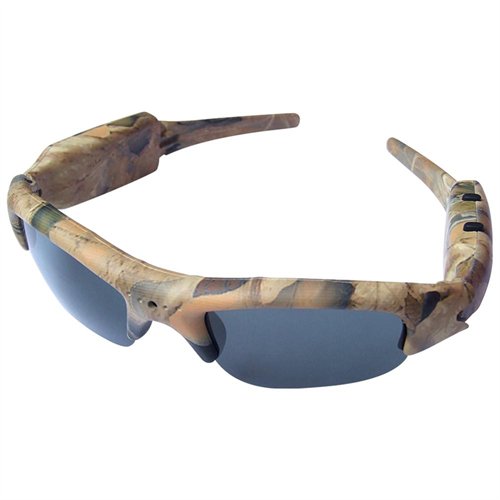 Phazzer's DVR 3.0 allows users to record up to five hours of video during one shooting session. The lengthy recording time works great for recording family events and day-long sporting competitions. Phazzer constructs the DVR 3.0 with three micro switches for control and 8 GB of internal memory.
---
| | |
| --- | --- |
| 9 | KJB Security Products DVR 281 Camcorder Sunglasses |
With 4 GB of internal memory, the DVR 281 Camcorder Sunglasses from KJB possess the capability to store thousands of high-resolution photographs. Users can upload stored photographs to several types of operating platforms that include Linux and Windows. The DVR 281 includes wireless remote control with one-button photo capture.
---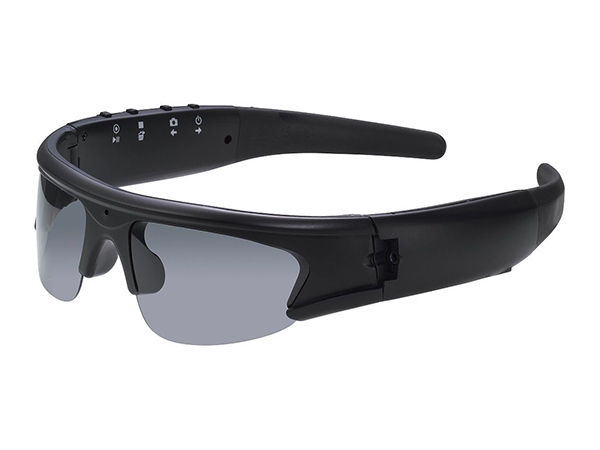 Active-i represents one of the few multi-function sunglasses that do not require peripherals for operating the built-in camera. The tiny camera shoots photographs and records videos by the simple push of a button. Users can connect the Active-i to any television or computer to download and watch videos. Users plug and unplug the LCD viewer for convenient adaptability.
---
How to Buy Multi-Function Sunglasses on eBay
eBay hosts sellers who offer a wide variety of sunglasses, including multi-function sunglasses. You can type targeted keywords according to your shopping criteria into eBay's search engine to reduce the number of products. By typing "sunglasses spy camera" into the search engine, eBay returns sellers who only offer multi-function sunglasses that come with spy cameras. You can also shop for other types of sunglasses sellers, such as sellers who offer the brands Oakley or Ray-Ban. eBay shoppers on tight budgets should consider buying high-quality used sunglasses from sellers who have compiled favourable customer feedback.