Network switches
used to be only for large enterprises but as network hubs are dying out, small businesses and even home networks need network switches to manage Ethernet connections. Network switches have branched out to meet the needs of all these users. Some switches have just the features that a small network needs, while others are stackable and accommodate hundreds of connections as well as advanced features. The top ten network switches on the market include all the big brands in networking as well as a varied selection of switches with basic to advanced features. Buyers can find network switches at computer hardware stores as well as on eBay.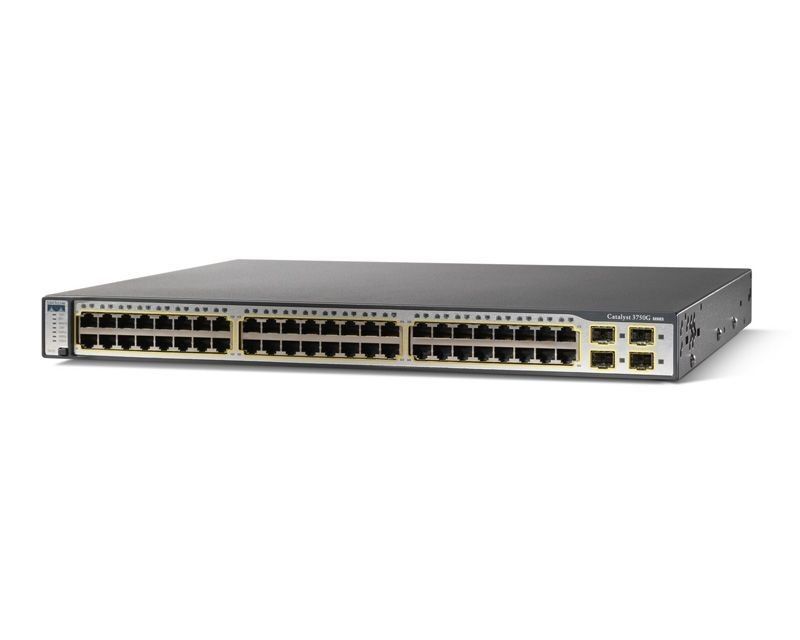 The Cisco Catalyst 3750G is a wireless LAN controller and switch for mid-sized enterprises. It is a rack-mounted three-layer switch with 24 LAN ports. The switch makes wireless security a priority and makes configuration and use as easy as possible with Cisco's browser-based device manager. Ethernet speeds from 10 Gb per second to 1000 Gb per second, or Gigabit Ethernet, work with this switch.
---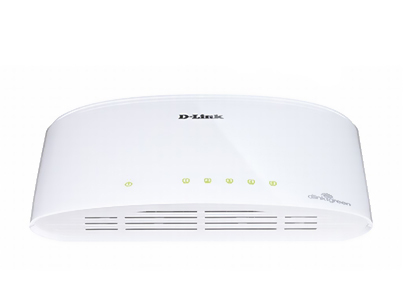 Plug-and-play capability and D-Link's Green Ethernet technology make this eight-port Gigabit switch attractive to home networks and small businesses. The DGS-1008D switch reduces power consumption by up to 80 per cent by automatically powering down ports that are not in use and by changing the power output depending on the length of the cable.
---
| | |
| --- | --- |
| 3 | 3Com Baseline Switch 2924PWR Plus |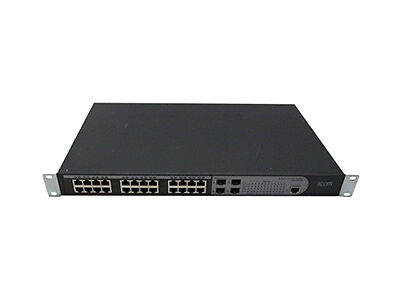 The Baseline 2924-PWR Plus is a managed Layer 2 switch that has Power over Ethernet (PoE) and features that make VoIP applications function smoothly. It has enough advanced features to require some IT knowledge for set up, but also a user-friendly browser interface to manage the switch easily. The Baseline 2924-PWR is ideal for small businesses that use many VoIP devices.
---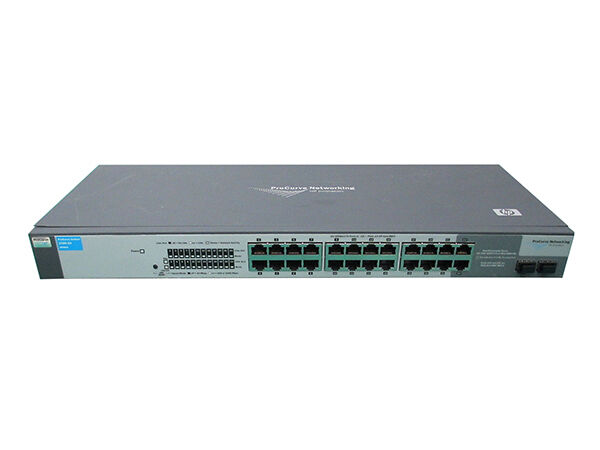 Buyers looking for an entry-level managed 24-port switch can consider the HP ProCurve 1700-24. This switch makes managed switching accessible to small businesses that do not need features like PoE or Gigabit network speeds. The ProCurve product line has a reputation for reliability.
---
| | |
| --- | --- |
| 5 | NetGear ProSafe GS724TS |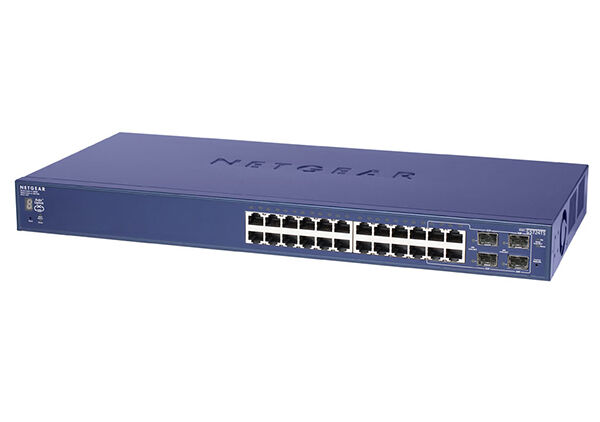 NetGear's 24-port ProSafe GS724TS is a stackable switch that competes with much more expensive switches in terms of its usefulness to small businesses. The ProSafe GS724TS is a Gigabit switch and lacks support for 10G network connections or PoE. However, when these are not priorities, the ProSafe GS724TS meets basic networking needs at a great price.
---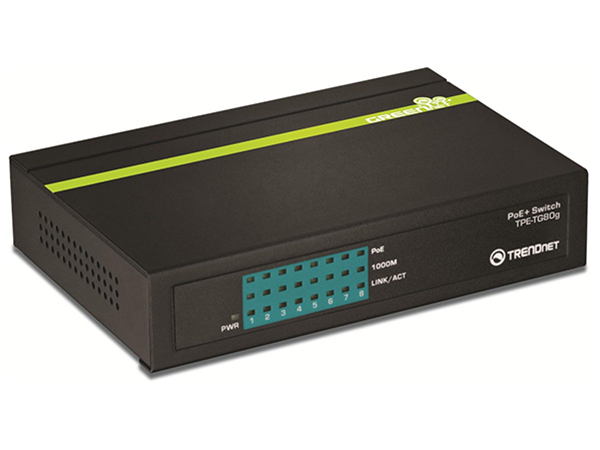 Most home network switches have only five ports and lack advanced features. The Trendnet TPE-TG80G is an exception, offering eight ports, Gigabit Ethernet speeds, and PoE capabilities. Trendnet's GREENnet technology maximises energy efficiency to keep costs low.
---
| | |
| --- | --- |
| 7 | Dell PowerConnect 8024F |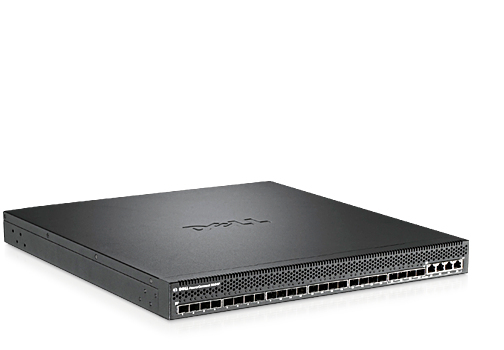 The PowerConnect 8024F is a high-end 10G switch with 24 ports and full Layer 3 switching capabilities. For those getting into 10G networks, Dell's 8024F is a powerful and competitively priced option. Notable features include the Auto-MDI/MDIX and support for 4000 VLANs.
---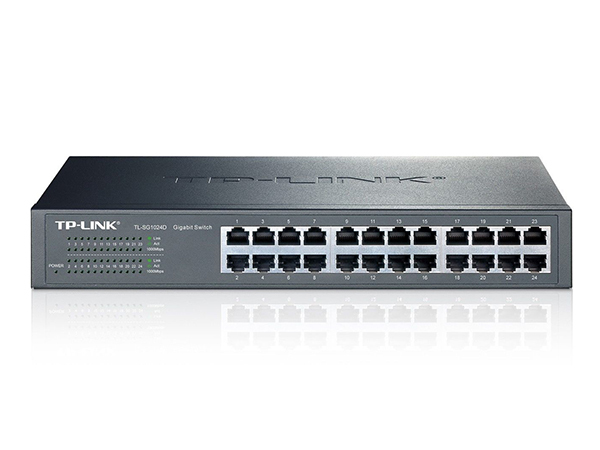 The TP-Link TL-SG series is the perfect option for those who want to connect more than the usual four devices that most routers support. With 8-port, 16-port, and 24-port options, the models of this unmanaged switch are perfect for both home and small business use. Plug-and-play set-up makes the network switch simple to install.
---
| | |
| --- | --- |
| 9 | 3Com OfficeConnect Gigabit PoE Switch |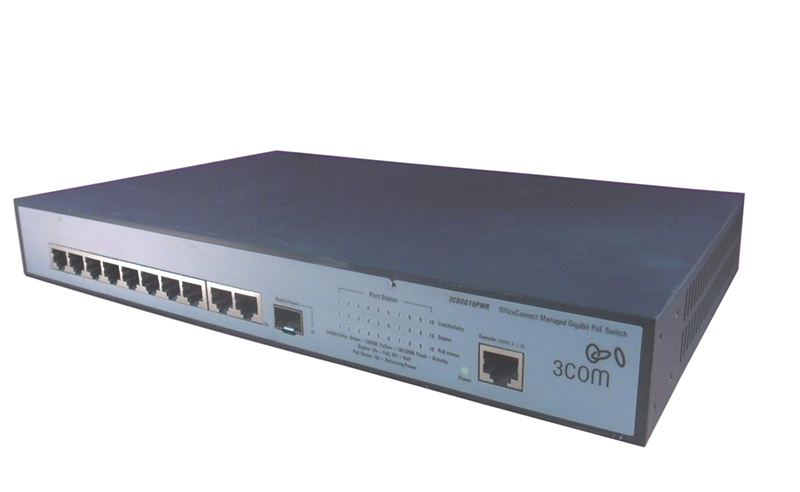 The Layer 2 OfficeConnect Switch by 3Com is a 10-port switch for business use. While it is unmanaged, the user can set its advanced features through a browser-based interface. It has PoE on all 10 ports, and it excels at handling VoIP devices with smart virtual LAN. This switch is a good way to get advanced business features for a small network.
---
| | |
| --- | --- |
| 10 | SMC TigerSwitch SMC6724L2 |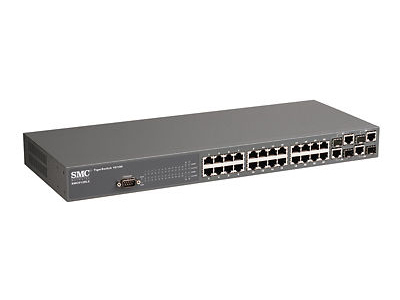 The TigerSwitch SMC6724L2 is an entry-level 24-port stand-alone switch that makes managed switching accessible to businesses with small budgets. While it might not reach Gigabit speeds, it supports features like port mirroring, spanning tree protocol, full and half-duplex connections, and Quality of Service with four priority queues. Businesses with basic managed switching needs should consider the TigerSwitch 6724L2 as one of the best options.
---
How to Buy Network Switches on eBay
eBay's international market ensures a wide selection and competitive prices on network switches. To find a network switch on eBay, enter the term 'network switch' in the search box on any page. Then refine the search by price, brand, or other criteria. Look for eBay's Top-rated Sellers. These sellers, who have award icons on their listings, have a long history of excellent service on eBay. The technologies involved with network switches are constantly changing. Finding the switch with the right number of features is the key to getting a great deal.