In cooler weather, putting on a
jumper
in the morning can make the whole day feel more cosy and comfortable. It can be challenging, though, to find a jumper that is acceptable in a business casual environment. Those who are used to blazers and button-down shirts may look in the mirror and wonder if the jumper they see would be more suitable to a Saturday in the garden with the kids than for the office. The cultural predisposition toward casual wear, however, has made the jumper a perfectly appropriate choice for the office, provided that the wearer chooses the correct style.
| | |
| --- | --- |
| 1 | Men's Crew-Neck Jumpers |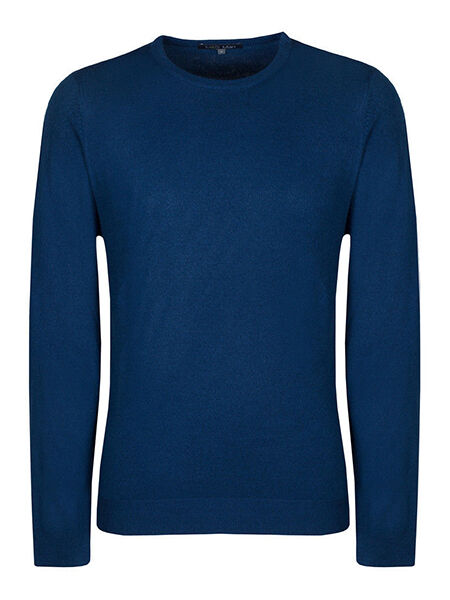 A stylish and up-to-date look,, the crew neck jumper has become a go-to style for the office. According to the New York Times, a high-quality crew neck suits the office as well as after-work drinks or dinners out. It pairs well with work-appropriate trousers and dress shirts and on colder days can provide extra protection under a blazer..
---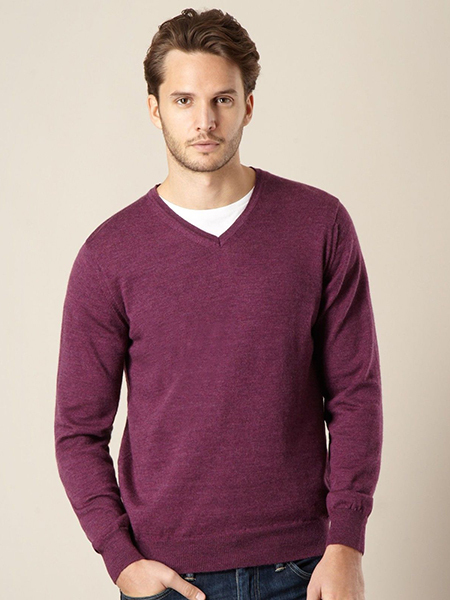 A go-to style trend for years, the <V-neck jumper communicates class and an interest in how one presents oneself. One popular fashion website describes the V-neck jumper as particularly suited to men who wish to present themselves as sophisticated, toned, and cosmopolitan. To achieve this look, the v-neck jumper should fit well, neither too tight nor too loose.
---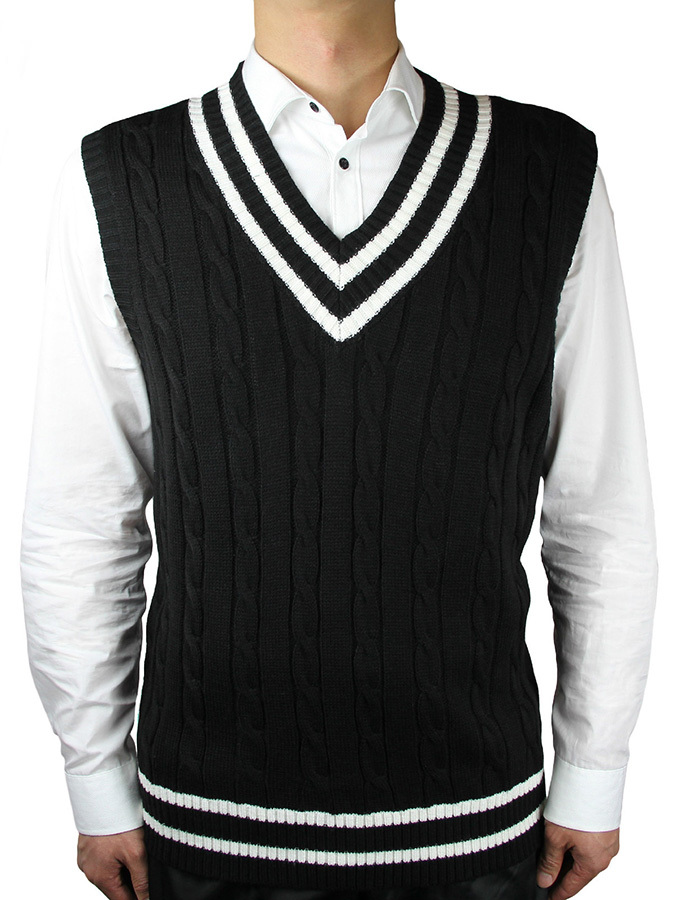 According to Men's Health magazine, sweater vestss">sweater vests are in vogue. Stylish professionals achieve the desired look with solid, dark colours over a light shirt, which offers a slimming as well as a stylish effect. Argyle patterns also work well at the office, as do styles that complement the colour and pattern of the underlying shirt. Like the V-neck, the sweater vest should fit cleanly but not snugly.
---
| | |
| --- | --- |
| 4 | Men's Solid-Colour Jumpers |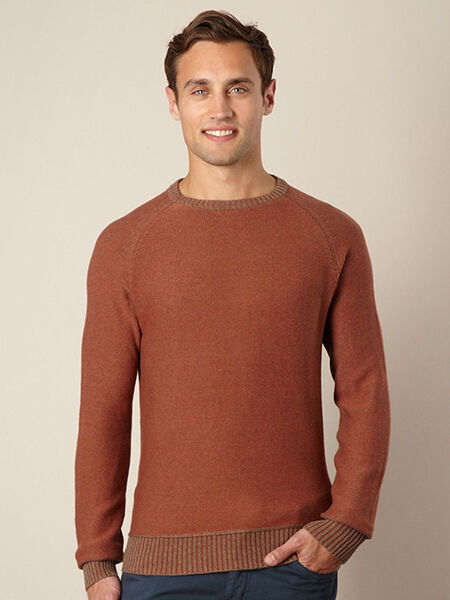 Professional-looking solid colour jumpers are most often neutral or dark in hue. Bright colours can present a too-casual image and tend to fit the weekend better than the office. In a less formal work environment, however, darker primary and secondary colours such as forest green or brick red can provide a more colourful alternative to blacks and greys.
---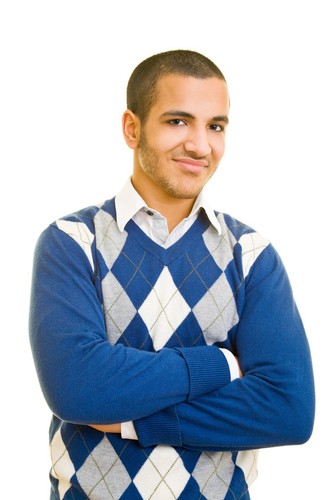 An eye-catching look, the argyle jumper is a standard in offices in the winter months. Its classic design makes it ideal for the office and attractive over a simply styled dress shirt. Its bold patterns are most office-appropriate in dark and neutral colours, with a single light colour for contrast. Men who are particularly fond of this style should own more than one, as co-workers are likely to recognise the item.
---
| | |
| --- | --- |
| 6 | Men's Boat-Neck Jumpers |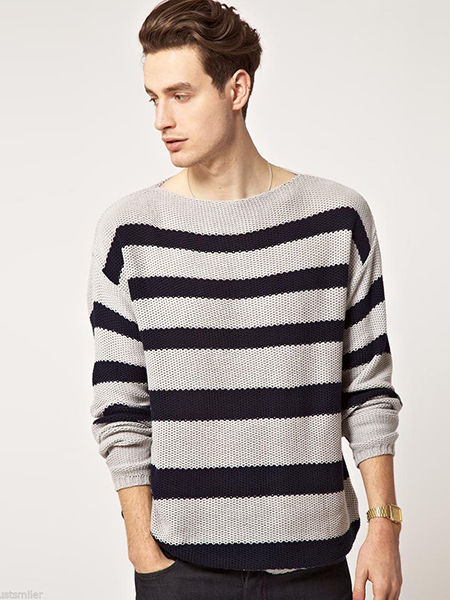 The line of a boat neck is similar to that of a crew neck,, though the opening tends to be longer and narrower. A fashion-forward choice, the boat neck jumper best suits offices with a creative atmosphere. This style goes a long way toward making its wearer look up-to-date and modern.
---

Like argyle,, stripes catch the eye and give the wearer an air of distinction. In the office, jumpers with horizontal stripes tend to appear more professional than those with vertical stripes, particularly if the stripes are minimal and the background colour dominates. Stripes of varying width also add visual interest as well as a more stylish air, which enhances the professional appearance of the garment.
---
| | |
| --- | --- |
| 8 | Men's Cable-Knit Jumpers |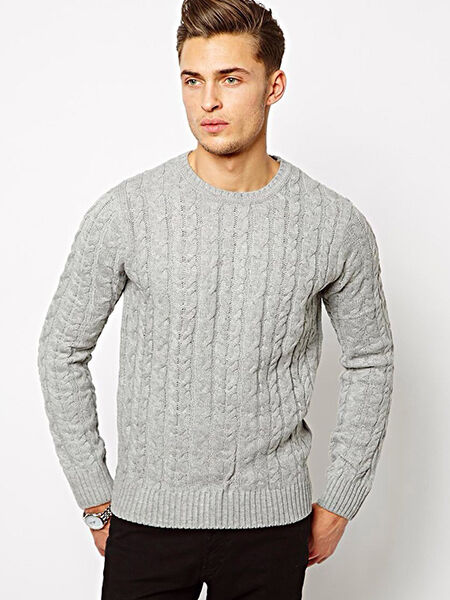 Cable knit jumpers provide warmth as well as a classic, homelike look. Often evocative of windswept moors, the cable knit jumper comes indoors best when paired with a tie. Thicker by the nature of the weave, these jumpers appear more professional when worn without a blazer on top.
---
| | |
| --- | --- |
| 9 | Men's Turtleneck Jumpers |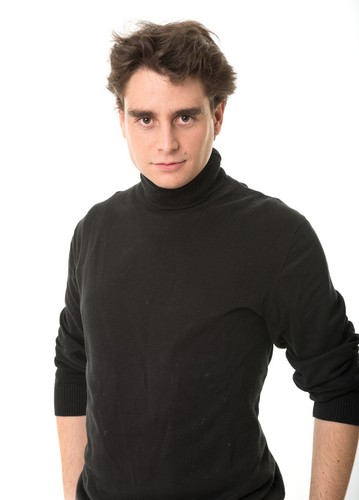 Another classic style, the turtleneck jumper&">turtleneck jumper makes its wearer look long and lean. One of the most versatile jumper styles, it works well alone, under a sport jacket or even with a suit. Particularly professional in dark colours and smooth textures, the turtleneck jumper is appropriate for both casual and more traditional workplaces.
---
| | |
| --- | --- |
| 10 | Men's Polo-Neck Jumpers |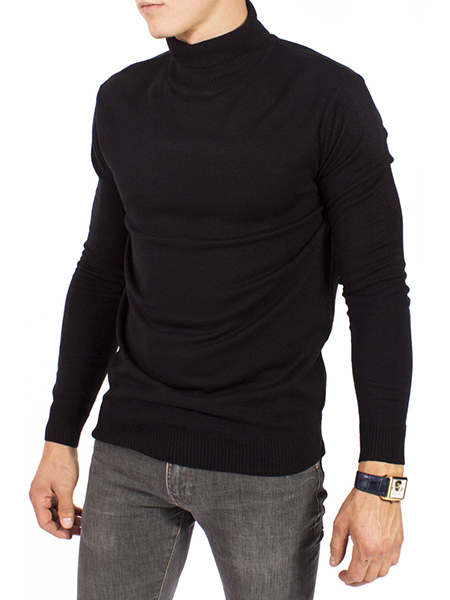 Also appropriate on its own, without an underlying dress shirt, the polo neck jumper&">polo neck jumper has a high neck that resembles the turtleneck style. GQ Magazine has noted the versatility of the polo neck jumper, which looks stylish under a jacket or on its own.Dark, solid colours, and thinner fabrics such as cashmere and merino work best for the office.
---
How to Buy Office-Appropriate Jumpers on eBay
For busy professionals, shopping for
jumper
s can take up precious free time. Fortunately, eBay makes it possible to find and buy office-appropriate jumpers without ever leaving the home. By visiting any page within the site and entering "jumper" within the search bar, you find thousands of colours and styles. You can refine this search by including a style, fabric, or colour term, such as " black jumper" or "
cashmere jumper
." Once you have found a style that you like, click on the item's title or picture to view a complete description. Be sure to gather all relevant information, including sizing and payment information.. Check also for any return policies as well as seller feedback ratings, for a more positive buying experience.