Choosing great outfit sets to add to a pre-schooler's wardrobe is simple and fun. When buying
clothes for pre-schoolers
, it is a good idea to learn about the popular designs, styles, and materials. Many outfit sets for pre-schoolers include coordinating accessories such as shoes, hair bows, and hats. Additionally, when shopping for a child, it is important to know the correct size in order to ensure a good fit as well as the toddler's comfort. With that in mind, durable, breathable, and stretchy materials are some of the top options for pre-schoolers outfits. Finding the ideal pre-school outfit at a local retailer or online on eBay is easy once buyers know the available options.
| | |
| --- | --- |
| 1 | Youngland Pre-Schooler Sets |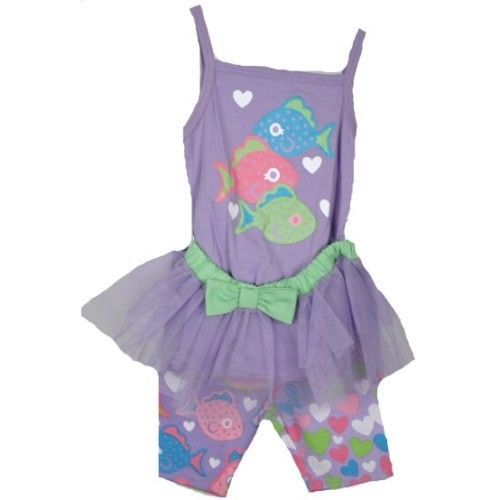 Youngland pre-schooler outfit sets are popular with active children and their parents. With colourful, fun designs, and durable, machine washable materials, these mix and match dresses and coordinated trouser sets are a good addition to any wardrobe.
---
| | |
| --- | --- |
| 2 | Old Navy Toddler Outfits |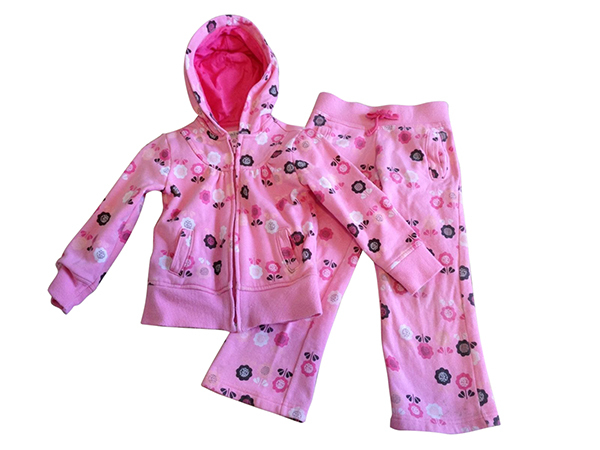 Mix and match outfits from Old Navy are popular with pre-school boys and girls. Pre-school outfit sets from Old Navy are fun and colourful, and many have bright prints and designs. Made from durable, long lasting, machine washable fabrics, with styles such as pant sets, skirt sets, dresses, and outerwear to choose from, there is something for every pre-schooler.
---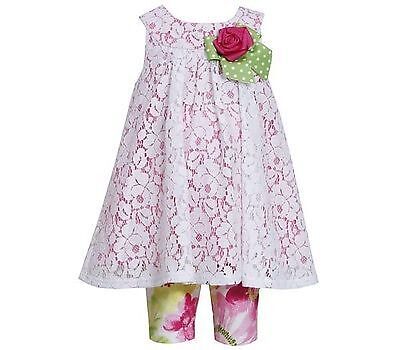 Bonnie Jean Girls outfits are tasteful, feminine clothing sets for toddlers and pre-schoolers. Bonnie Jean make a wide selection of dresses and leggings sets for everyday wear. However, they also make specialty outfits such as flower girl dresses, birthday dresses, and Christmas and Easter outfits.
---
| | |
| --- | --- |
| 4 | Baby Gap Pre-School Outfits |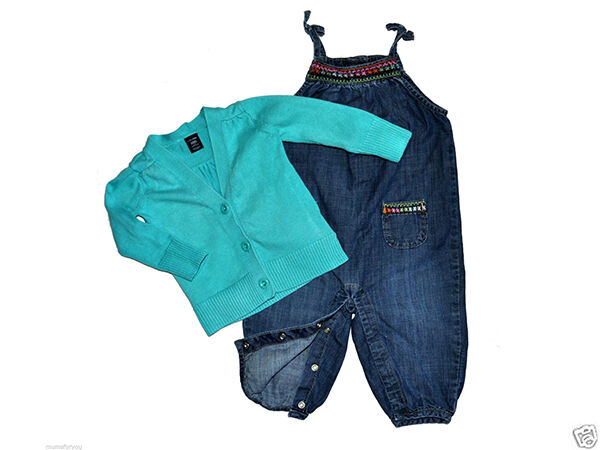 Baby Gap make a variety of pre-school outfits for both boys and girls. The lines include sleepwear, underwear, mix and match outfits, sweaters, trousers, jeans, dresses, and shorts. Outerwear, including coats, jackets, and shoes, are available. For pre-schoolers on the go, the company makes a selection of activewear such as hoodies, sweatshirts, and sweatpants.
---
| | |
| --- | --- |
| 5 | Sesame Street Toddler Sets |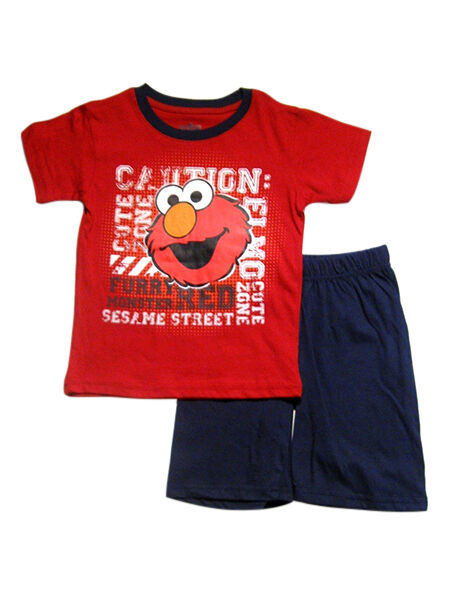 Many pre-schoolers enjoy Sesame Street and often have favourite characters, so a Sesame Street outfit set is a welcome addition to any pre-schooler's wardrobe. These fun and colourful outfits are available for both boys and girls in numerous styles such as tunics and leggings, shorts and T-shirts, and mix and match tops and trousers.
---
| | |
| --- | --- |
| 6 | Carter's Pre-School Outfits |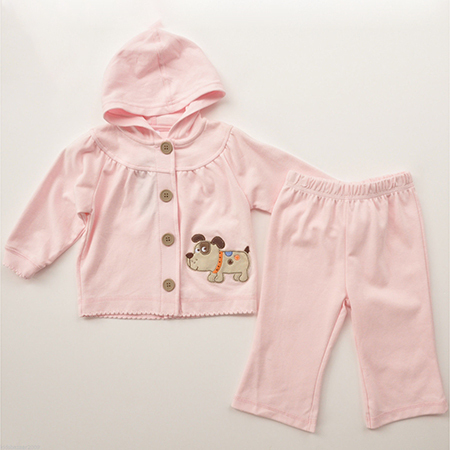 Pre-school outfits by Carter's are coordinated, colourful, and fun. Sets often include items such as shorts, short-sleeve shirts, and jumpers. Pre-school outfits are available in a variety of durable fabrics such as cotton and fleece. Carter's also sells matching outerwear such as jackets and vests.
---
| | |
| --- | --- |
| 7 | Ann Loren Boutique Clothing |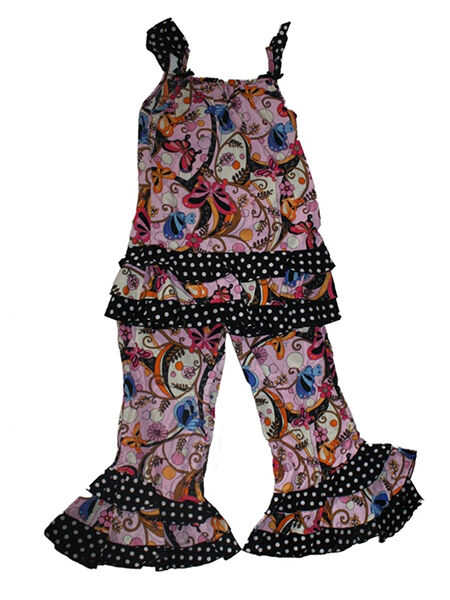 Ann Loren boutique clothing from Jess Kidz features 100 per cent cotton, and most of their pre-school outfits are bright, colourful, and easy to take care of. Many Ann Loren outfits feature fun animal prints such as horses, ladybugs, and cheetah prints.
---
| | |
| --- | --- |
| 8 | Dora the Explorer Toddler Clothes |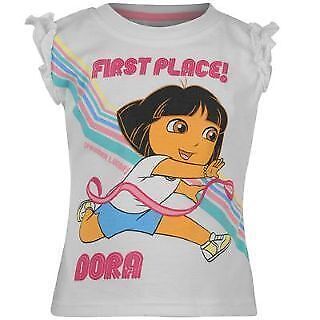 Many toddlers enjoy watching Dora the Explorer's adventures on TV and having their own adventures while wearing a Dora the Explorer toddler outfit. There are many such outfits available for pre-schoolers, from trousers and T-shirts, to pinafores and sweaters, to bright and colourful tops and sequined tutus.
---
| | |
| --- | --- |
| 9 | Pumpkin Patch Pre-School Sets |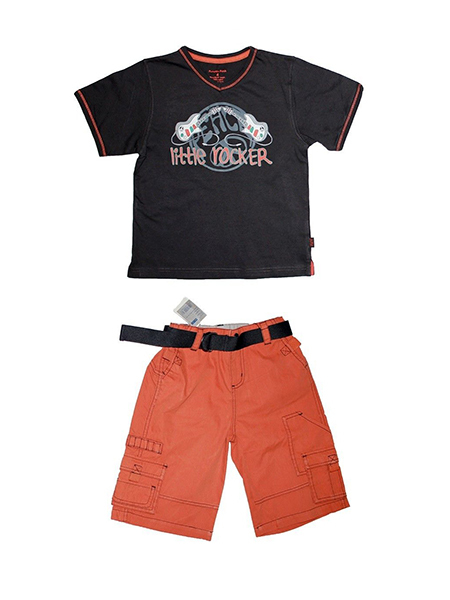 Pumpkin Patch make a number of pre-school outfits for both boys and girls. Pumpkin Patch outfits are both practical and fun. Coordinating outfits are available, or buyers can mix and match from trousers, shirts, leggings, dresses, sweaters, and jeans. Many outfits have matching hair accessories, hats, and jackets. Pumpkin patch also sells hosiery, socks, and footwear.
---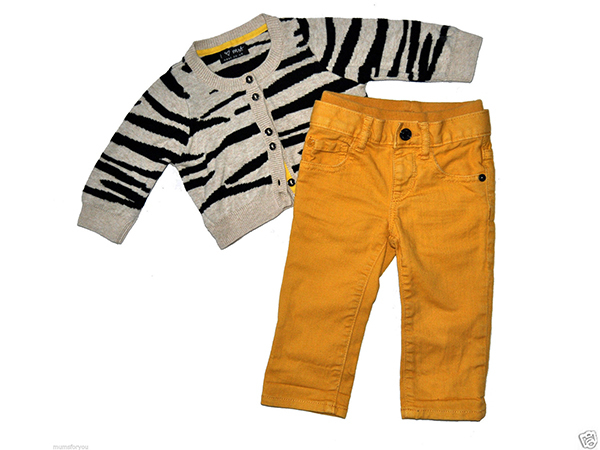 The Next brand of clothing offers complete outfits or mix and match choices from a selection of tunics, dresses, T-shirts, sweat tops, trousers, and playsuits. Next also make the popular Peppa Pig brand of clothing. Additionally, shoes and accessories, including bags, hosiery, underwear, and outerwear are available.
---
How to Buy Outfit Sets for Pre-Schoolers on eBay
Looking for the perfect outfits for pre-schoolers on eBay is easy when you know what you are looking for. Begin by typing a search term into the Search box located on every eBay page. Once the results display, you can further refine your search by criteria such as size, brand, condition, colour, and material. Pre-schoolers usually know what type of clothes they like to wear, whether it is Dora the Explorer outfits or jeans and a T-shirt. However, all pre-schoolers outfit sets should be machine-washable and durable enough to take handle many hours of play activities. Additionally, remember to consider sizing and fit to ensure that your toddler remains happy and comfortable.