The term "prom gown" was rarely heard in the 1980s, but familiarity with the term has grown over time, so it is easy to understand the flamboyancy that it implies. The 1980s was the time of big hair, big shoulders, and questionable fads. This resulted in beautiful and unusual
1980s formal gowns
and
prom dresses
. Buyers can find a wide selection for parties and formal occasions ranging from vintage eveningwear to 1980s-inspired neon numbers. Prom gowns of the 1980s are available at vintage clothing, charity, and secondhand shops, and online from marketplaces such as
eBay
.
| | |
| --- | --- |
| 1 | Classic 1980s Eveningwear |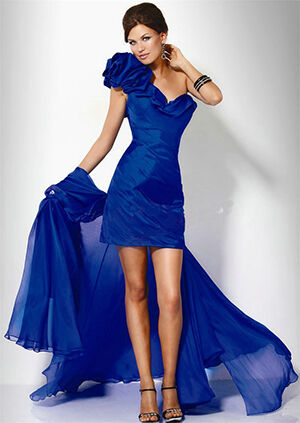 In the 1980s, classic eveningwear came in the vibrant colours associated with the decade, such as hot pink, electric blue, and canary yellow. Buyers should look for timeless styles with a little 1980s flair. Popular fabrics are taffeta, chiffon, and lace, and sequined gowns are common. Buyers can find 1980s gowns with short skirts, peplums, puffed sleeves, and layers.
---
| | |
| --- | --- |
| 2 | Gowns with Ruffles and Bows |
---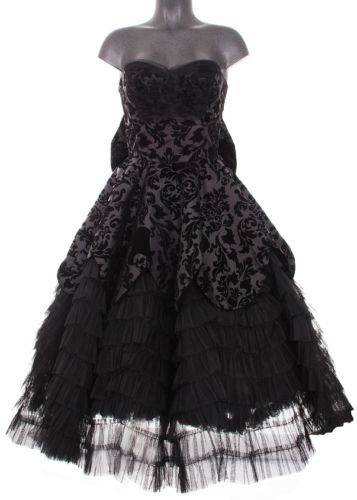 Goth is a subgenre of post-punk and alternative rock that emerged during the late 1970s. Icons of this trend include The Cure, Siouxsie and the Banshees, and Joy Division. Nineteenth-century gothic literature, horror films, and Victoriana, influenced these fashions. Black clothing, hair, and makeup, are common for this look. Goth gowns come in a variety of styles and lengths in fabrics including velvet and lace.
---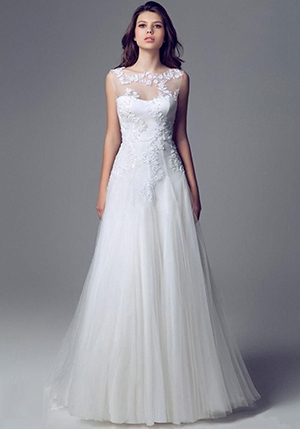 New Romanticism was a pop culture movement between 1979 and 1981. Fashion designers for this style include Helen Robinson and Vivienne Westwood. The style was worn by artists such as Duran Duran, Spandau Ballet, and Sade. New Wave and New Romantic gowns are modelled on the Romantic period, 1930s cabaret and Hollywood starlets.
---
| | |
| --- | --- |
| 5 | Gowns with Shoulder Pads |
Even gowns had shoulder pads during the 1980s. They helped to define the female silhouette of the decade. These accessories range from small subtle pads to large, over-the-top versions that create a nearly square look. Buyers should look for gowns with shoulder pads that flatter wearers' builds. Some vintage 1980s clothing comes with Velcro sewn into the shoulder to allow wearers to attach their own padding.
---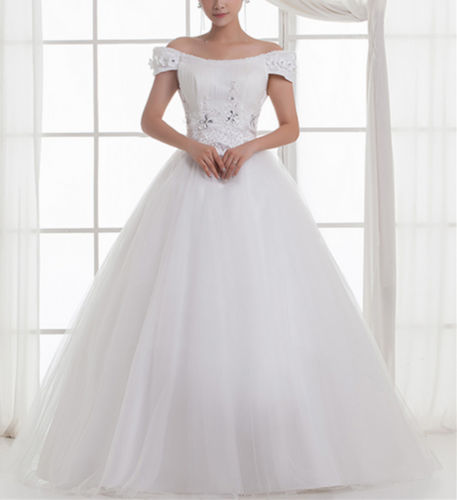 The hit 1980s film "Flashdance" made off-the-shoulder tops popular, and the style appeared in gowns. These off-the-shoulder gowns have a sexy look that elongates the neck, and bares the shoulders and upper chest. Buyers can also find a selection of one-shoulder dresses from this era.
---
The rockabilly trend dates to the early 1950s in the United States. These fashions were also popular in the United Kingdom and have come in and out of style, with a significant resurgence in the 1980s. The look includes dresses with full skirts and plenty of petticoats.
---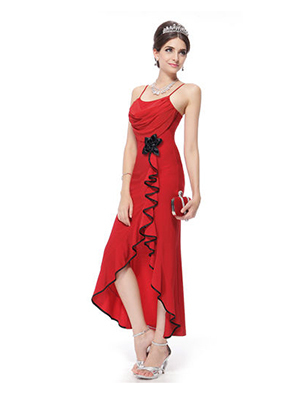 Asymmetric gowns have skirts with hemlines running at an angle from one side to the other. Buyers should also look for dresses that have skirts that are longer at the back than at the front. Designers use chiffon, polyester, and similar fabrics to create texture and jagged edges.
---
| | |
| --- | --- |
| 9 | Shimmering and Metallic Gowns |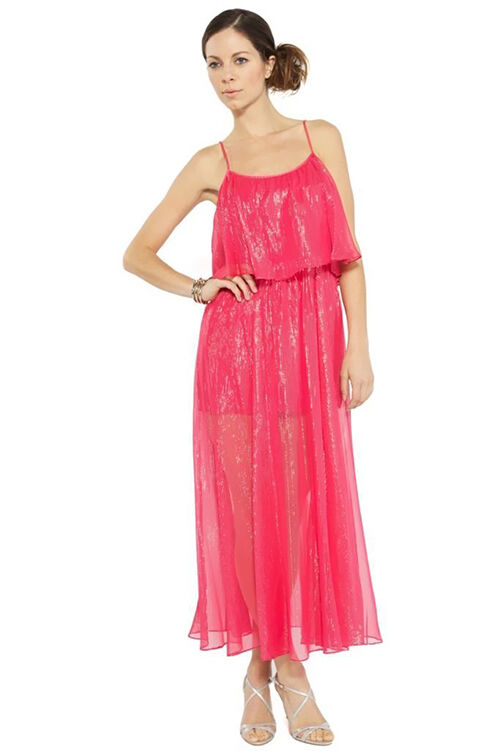 Some gowns from the 1980s are not for those that hope to go unnoticed. Shimmering and metallic gowns of the 1980s in silver, gold, and a variety of bright colours add sparkle to formal events. Wearers should take care when accessorising these gowns, as shiny accessories can overwhelm the wearer and the dress.
---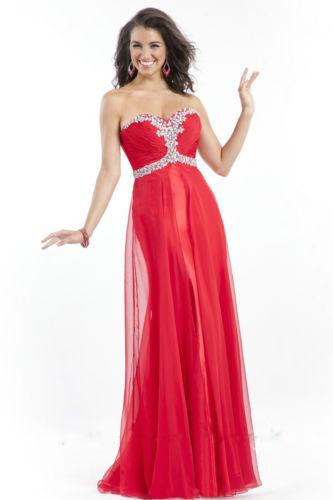 Women's fashions of the 1980s featured multiple neon colours and bold patterns, including yellow and pink. Buyers should look for 1980s neon dresses in block colours or designs that feature bright neon patterns. Those that prefer a more subtle homage to the era should consider wearing plain gowns with neon shoes, bags, and accessories.
---
How to Buy Prom Gowns of the 1980s on eBay
eBay
sellers offer a variety of vintage and 1980s-inspired prom gowns at competitive prices. To search, type a phrase, for example "
sequinned 1980s dress
" or "
vintage 1980s dress
", into the bar, which you can access from every page. If you enjoy window-shopping, browse the selection available for inspiration. Alternatively, refine your results by choosing the most appropriate item features. When buying a 1980s prom gown, shoppers should look for items characteristic of the era. If buying vintage dresses, check for wear and tear, and authenticity.