For tech savvy consumers, quad-core processors are a necessity when computing. A quad-core processor makes a
computer
run faster and handle more tasks at the same time than a traditional dual-core processor. For consumers who enjoy using graphics-heavy software, playing many games online, or working with audio and video files frequently, quad-core processors are good options. A quad-core processor handles a multitude of tasks without slowing the system down. Users surf the Internet, play games, watch videos, and have their email programs running at the same time. Consumers weigh various top processors before selecting the right one for their needs.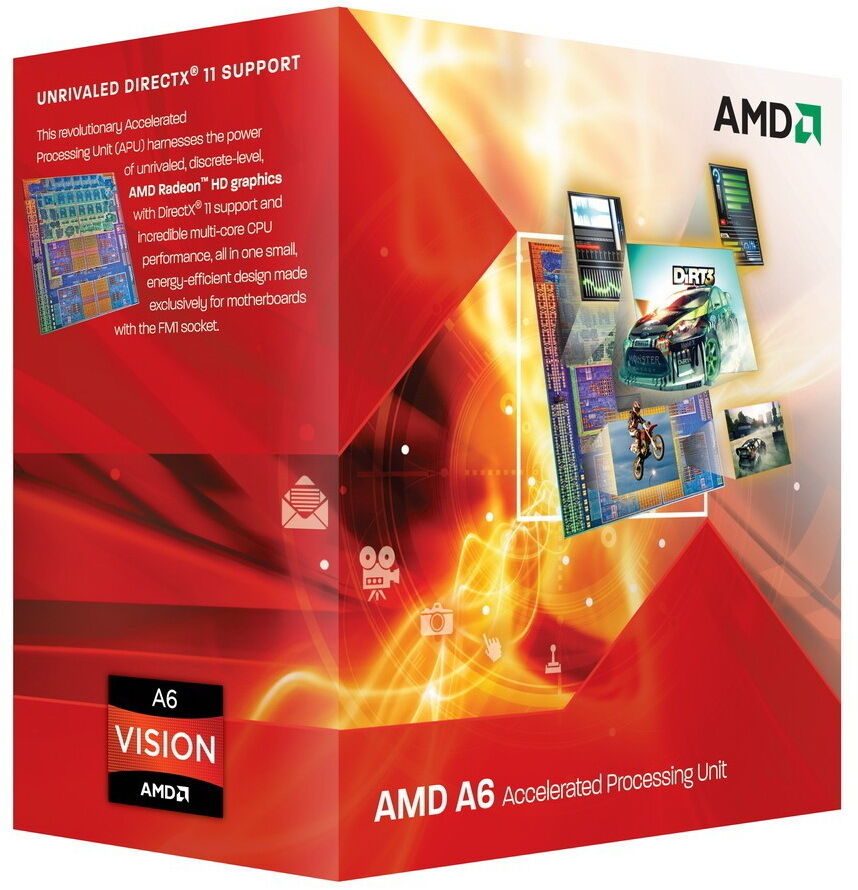 A highly rated quad-core processor that increases productivity, the AMD A6-3650 functions with desktop PC computers and adds 100 watts of power. The affordable processor holds its own next to more expensive competitors due to the dual HD graphics chip, the patented application acceleration function to add speed to all tasks, and the Turbo Core feature, which adds extra MHz for even more efficient functioning for multitasking. The four-core Radeon processor upgrades a computer with amazing HD quality.
---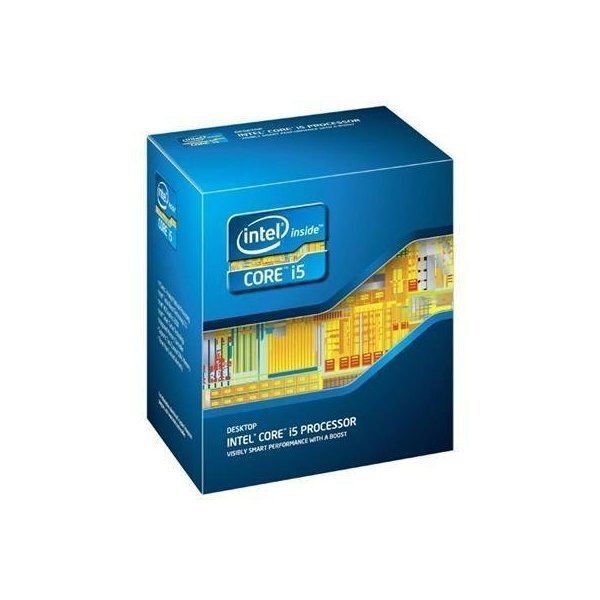 The Intel Core i5-2310 processor, created by the reputable Intel Company, offers users vast computer efficiency, including marked graphic improvements and additional memory. With inbuilt Turbo Boost, the Intel Core processor works harder as consumers multitask to keep speeds up no matter how many applications are in use. The processor is simple to install and use, and offers speeds of 3.20 GHz. The cache holds 6 MB, and the overall memory contains 32 GB of storage space.
---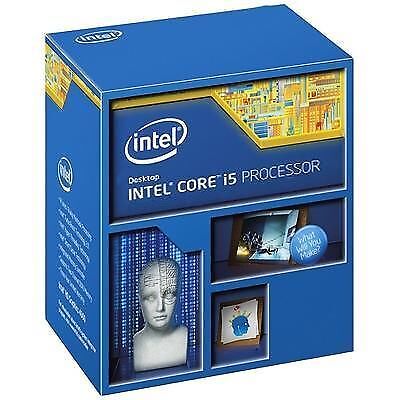 A processor which lives up to its reputation, the quad-core Intel Core i5-4670 offers the perfect amount of speed for consumers who enjoy media, such as watching movies, playing games, and editing photos. The processor works with an integrated graphics card to provide high-performance speeds of up to 3.8 GHz, and the i5-4670 supports 32 GB of memory storage. The processor only uses the cores it needs for each task to save power.
---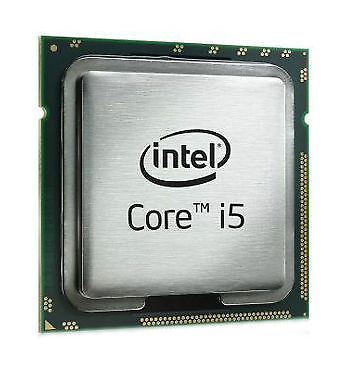 Made with speed in mind, the Intel Core i5-3450 offers 3.10 GHz of fast processing. The quad-core processor gives PC computers a boost with 32 GB of memory, an HD graphics card, and special components such as the InTru 3D for realistic, colourful visuals and Intel Turbo Boost for even faster speeds while surfing, sending emails, or playing games. The processor includes a 6 MB cache and works with PC computers.
---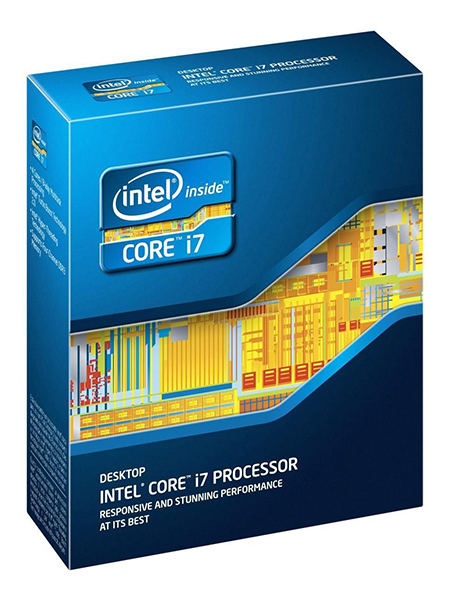 Part of the cutting edge i7 family of processors, the Intel Core i7-3820 functions as the perfect companion for consumers who play games, use elaborate software to make their own content, and desire high speeds and additional features. The i7-3820 includes hyper-threading, which ensures users get the speed they need exactly where they need it. The processor features 4-channel memory and includes a 10 MB cache and speeds of up to 3.60 GHz. With additional features like overclocking, it functions well for gaming purposes.
---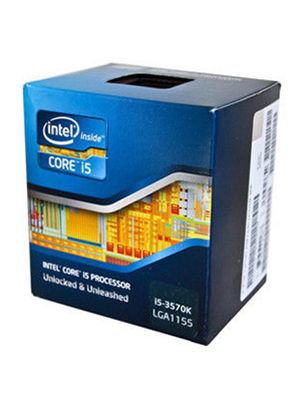 Part of the 3rd generation of Intel processors, the quad-core Intel Core i5-3570K offers even more features than previous processors, such as Clear Video HD. Each time consumers take on a new task or application, the processor steps up its performance to accommodate the speeds needed when using the computer for all types of tasks, from basic word processing to editing films. Consumers do not need to purchase a separate graphics card because the i5-3570 contains a card that produces stunning visuals in HD and 3D.
---
| | |
| --- | --- |
| 7 | AMD Phenom II X4 965 Black Edition |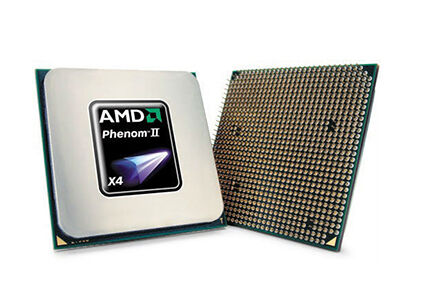 A processor with some benefits other processors lack, the AMD Phenom II X4 965 Black Edition quad-core processor includes high-performance features such as speeds reaching up to 3.7 GHz, the ability to filter out ambient computer sounds with the PowerNow technology, and virus protection. The AMD Phenom II processor enhances games and other creative media with high-definition clarity, and the processor is planet friendly, with an Energy Star rating and the ability to conserve power.
---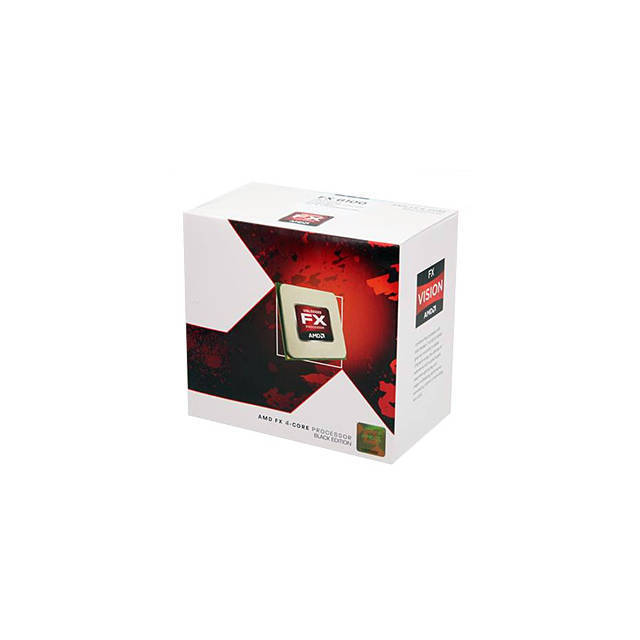 An affordable yet powerful processor, the AMD FX-4100 offers a multi-thread design for more efficient performance, and the processor works well for gaming purposes. A simple yet fast quad-core processor, the AMD FX-4100 offers virus protection, Turbo Core for added speeds, and a DDR3 memory control component. Overclocking allows versatility and flexibility, and the processor makes adjustments depending on the tasks, to save energy as it works.
---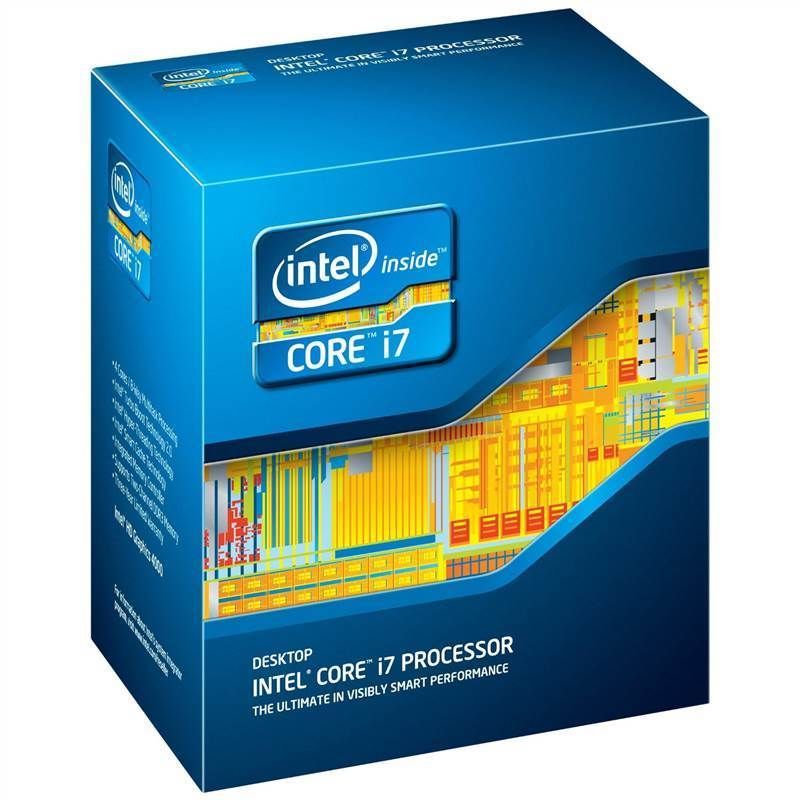 Consumers avoid lagging computers and slow applications when they install the Intel Core i7-3770K processor. Like previous Intel processors, the i7-3770K uses Turbo Boost to create the fastest speeds available. The processor functions with an 8 MB cache, and includes a range of components meant for visuals, such as 3D for immersive gaming, HD video for amazing picture clarity, and an inbuilt HD graphics card. High speeds and an Energy Star rating make this processor one of the highest rated in its class.
---
| | |
| --- | --- |
| 10 | AMD A10-5800K FM2 3.8 GHz |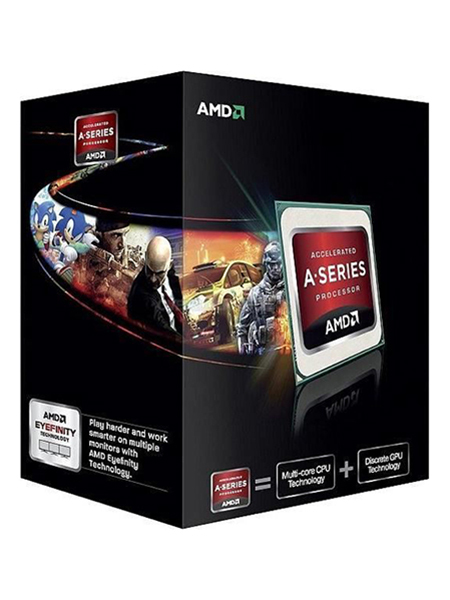 When consumers purchase the AMD A10-5800K, they get more than just a processor. The A10-5800K processor is a quad-core unit that uses Radeon graphics for amazing visuals and graphics. The energy-efficient processor uses lightning-fast Turbo Core for multitasking online, and gamers enjoy using the HD-3D graphics cards for smooth, rich gameplay. Another bonus feature of the AMD processor is the option to connect it to six screens if desired. The AMD processor features speeds of up to 4.4 GHz.
---
How to Buy Quad-Core Processors on eBay
Reach speeds you never have before when you purchase a quad-core processor on eBay. Processors are not just for computer or tech experts. They are simple to install and they boost your productivity and efficiency. Find a processor when you search for specific brands like " Intel". Talk to the seller before purchasing your new or used processor by clicking the " Ask a Question" button. If you play games frequently or if you have multiple tabs open while you check your email and listen to music, a quad-core processor is the best way to manage your creativity and fun while you are online. Boost your computer, add speed, and enjoy beautiful graphics with a quad-core processor.