Whether it is just for an enjoyable recreation activity or for hard-core competition, radio control (RC) cars are wildly popular with all ages. They are available in several different power categories, battery powered, petrol, and electric. There are also a wide range of designs that satisfy any interest level, whether that is a novice who just wants to putt around for the day, a child who wants to enjoy the novelty, or an RC fanatic with specific ideas in mind. This list of the top 10
radio control cars
has something on it that is sure to please everyone.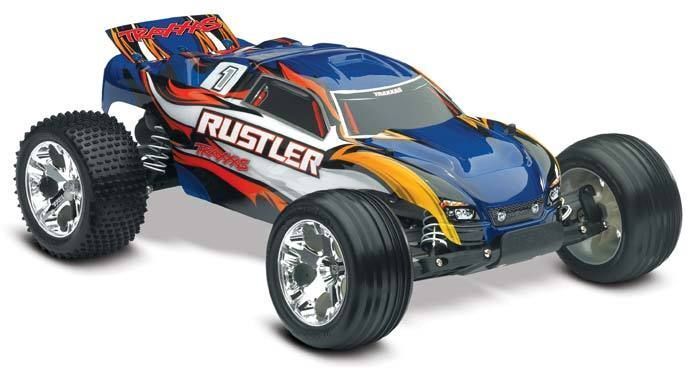 Top of the line for its speed, manoeuvrability, and durable construction the Rustler XL-5 by Traxxas iis a sure fire winner for the true RC enthusiast. This Ni-MH battery powered, four-wheel drive, off-road champ can take on the most challenging surfaces and cruise at up to 35 mph. These features do not come cheap, and the Rustler XL-5 has a price tag that rivals others in its category as well.
---
| | |
| --- | --- |
| 2 | Nikko Radio Control Vaporizr |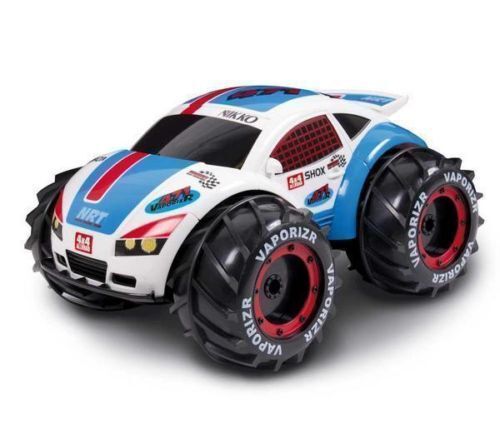 Not all fun cars have to be expensive; some are great for their simple, yet innovative features. That is certainly true of the Nikko Radio Controlled Vaporizr.. This car is affordable enough to make it onto virtually any shopping list regardless of the budget or users age. Its waterproof design has it sailing through even the wettest, wildest conditions. Fun to drive and fun to watch, this little dare devil is a whirlwind of enjoyment for all.
---
| | |
| --- | --- |
| 3 | HPI Savage X 4.6 RTR Nitro 1/18 4WD Monster Truck |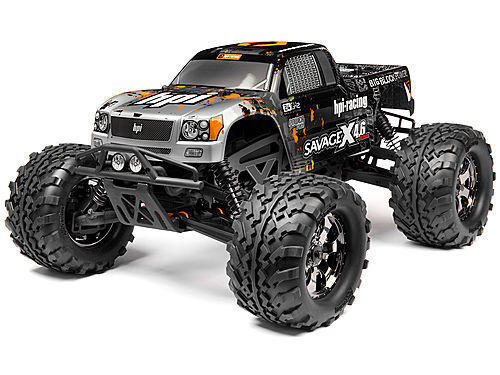 A legend in the RC world, the HPI Savage line has a history of setting the bar when it comes to durability and handling. The Savage X 4.6 continues that tradition. With its high-end price tag, this winner represents value built into its innovative construction allowing it to outlast and outperform lower priced competition.
---
| | |
| --- | --- |
| 4 | Maverick Strada DC EVO 1:10 RC RTR Drift Car |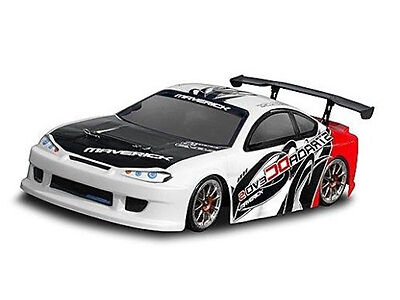 Designed for drifting, the Maverick Strada, with its brushless-powered, four-wheel drive chassis, locking rear differential, and tunable suspension is the car on the track to beat. This easy to control, stylish drift car looks great while it is outpacing its competition.
---
| | |
| --- | --- |
| 5 | Maverick Ion XB 1/18 RTR Electric Truggy |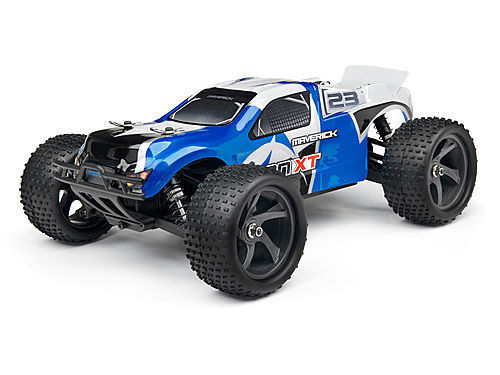 Offering great performance in a smaller rig with a lower price tag that does not break the bank, the Maverick Ion XB Electric Truggy is ready to take on the competition. With oil-filled shocks, 4WD, and a durable suspension, this truggy can outpace its competitors and hold up to rough terrain.
---
| | |
| --- | --- |
| 6 | HPI Racing 1:10 Nitro Street BMW M3 4WD RS4 Evo RTR |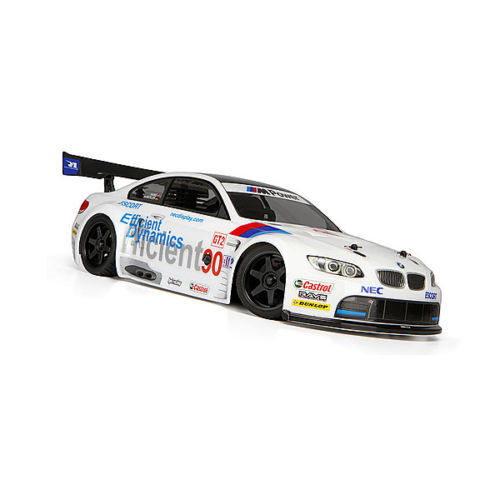 Fast, slick, and ready to race, the Nitro Street Street BMW M3 Evo by HPI is ready to go out of the box, and there is no stopping it. This powerful, stylish looking car has design features that allow it to perform well and stand up to difficult conditions such as dust and dirt. It is fast, easy to use, and has top of the line construction; what more is there to ask for in a great street RC car.
---
| | |
| --- | --- |
| 7 | Kyosho Scorpion XXL 2WD Nitro Buggy |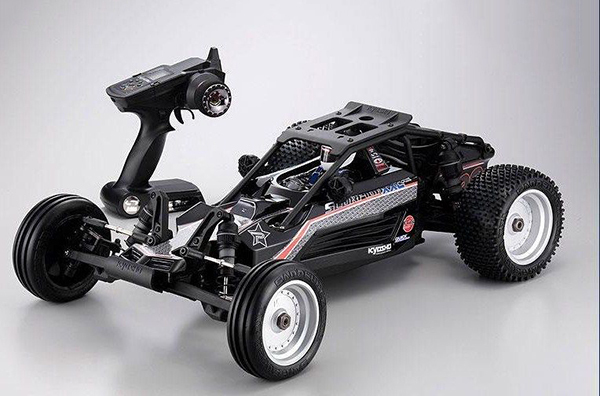 The Kyosho Scorpion XXL Nitro Buggy is a large 1/7 scale car built for outdoor, off and on-road use. With a massive sized, strong chassis, this buggy is built for fun. It is nitro powered with a 200cc tank, giving the driver approximately 15 min. of drive time per tankful.
---
| | |
| --- | --- |
| 8 | Losi Micro Desert Truck |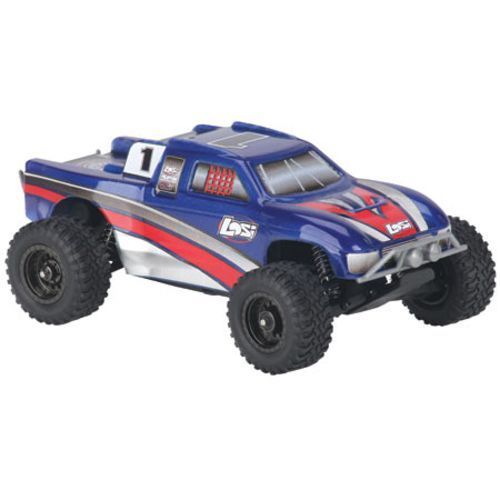 A reasonably priced contender, the Micro Desert Truck by Losi is a great choice for consumers who want some speed but are not quite ready to commit to the high prices of the high-end radio control vehicles. This one is not waterproof and cannot tackle the types of obstacles that the others can, but it is definitely a step up from the strictly toy category.
---
| | |
| --- | --- |
| 9 | ThumbsUp! Smart Control Ferrari |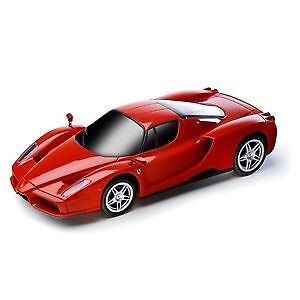 Another affordable RC choice, the most intriguing thing about the ThumbsUp! Smart Control Ferrari Enzo is not the fact that it is fully true to scale model, right down to the remote controlled functions of headlights and the authentic Ferrari dash controls. No, the most exciting part is that this gem does not even com with a remote. Instead, a downloadable iPhone app controls all of the car's functions, with two channel choices, so it is easy to race a friend.
---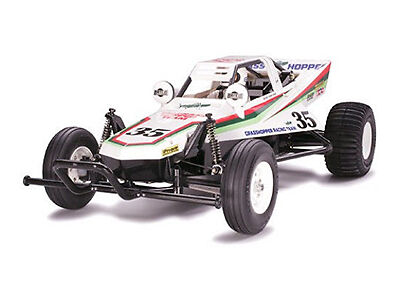 For those interested in a more hands on approach, Tamiya offers a number of great kits for radio control enthusiasts who enjoy customising their rig. The Tamiya Grasshopper is a great place to start. This kit consistently receives raving reviews from consumers who enjoy the ability to change out parts and set it up in a way that perfectly suits their needs.
---
How to Buy Radio Controlled Cars on eBay
Radio controlled cars are great for gift giving or for personal enjoyment. Many models are easily available at hobby and toy stores, but shopping online at eBay offers a much broader selection and a better opportunity to find the car at a value price. With an exact model in mind or just a preferred maker, find all the RC cars that eBay sellers list by navigating through the different RC categories and filter options or by using the search engine. There are so many available with a wide range of options and at various price levels. It is easy to find one to suit any RC enthusiast.